Heading out the door? Read this article on the new Outside+ app available now on iOS devices for members! Download the app.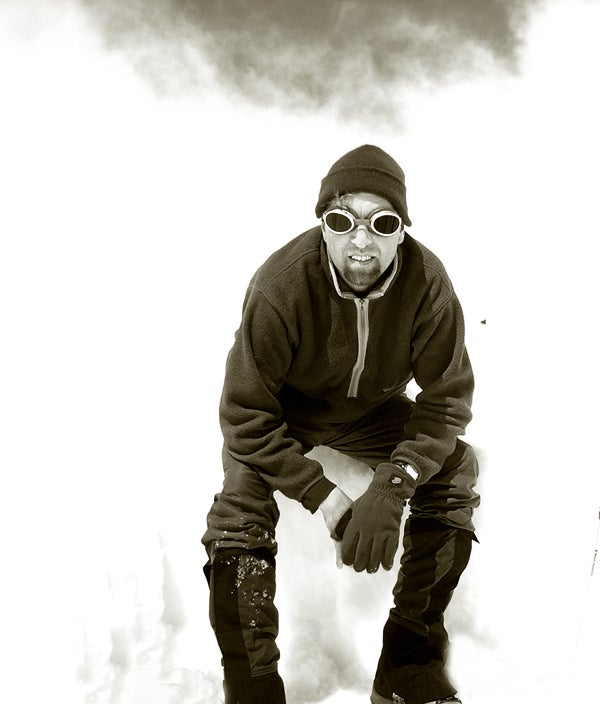 writer, photographer, zanjero
Home base: Big Pine, CA, Berlin, Germany, and Atlanta, GA.
When he was but two and a half, Bruce Willey ran away from home, walking seven crow miles only to spend the night in the hills above San Bernardino with his dog. This may be where the oft quoted "raised by coyotes" mythology originates, but still does a lot to explain his life since.
Armed with a tape recorder, camera, and a shovel, Bruce Willey is now a freelance writer of somewhat semi-wide acclaim. He is drawn to any good story yet seems to find himself mostly writing stories that take place outdoors, especially those that concern mountains and big rocks. And aside from the dozen or so years he devoted to surfing, Willey has been climbing and mountaineering since he was eleven. He has climbed throughout the U.S. and the world, but seems always to be drawn back to the High Sierra where we got his first taste of what the mountains can do to a person's life—they simultaneously make you poor in pocket and rich with experience.
His writing have been published in Climbing, Urban Climber, Adventure Sports Journal, and other magazines and newspapers, both internationally and nationally, and is currently at work on a book about the Owens Valley in California.
To find out more about what Bruce Willey's up to, visit his website: BruceWilley.com