Alaska Wilderness Project Seeks to Rejuvenate Alaskan Exploration
Heading out the door? Read this article on the new Outside+ app available now on iOS devices for members! Download the app.
Alaska is considered one of the last places in the United States that is truly wild, one of the last places with opportunities to experience exploration in a genuine sense. Its land mass is larger than Texas, California, and Montana combined, yet barely more than 700,000 people reside there. In between the faint sketches of civilization lies an inconceivable expanse of wilderness, much of which is accented by mountain ranges. Alaska is a treasure trove of unclimbed peaks, yet the majority of the climbing there takes place in Denali National Park—Denali itself sees more than 1,000 attempts annually. The Alaska Wilderness Project (AWP), a nonprofit launched by climbers Benjamin Lieber and Alex Hansen, seeks to inspire exploration into the lesser known regions.
Lieber and Hansen had been climbing together in Alaska for the last several years, always following the crowds to Denali National Park. This season, however, Denali was closed to climbers due to the pandemic, so the pair had to forge a new plan. They found a bush pilot willing to fly them into the Hayes Range—an area that the duo previously could not have pointed out on a map—and made the journey out.
"We went on this trip and the mountain range was unbelievable," Lieber said. "So we just started thinking more about how much is left out here while we still spend all our time in Denali. Denali is awesome, but Alaska is ginormous and that is just one small area."
After their initial trip into the Hayes Range, Lieber couldn't stop thinking about how much potential was left for first ascents and mountain exploration in Alaska, thus the spark of AWP was ignited.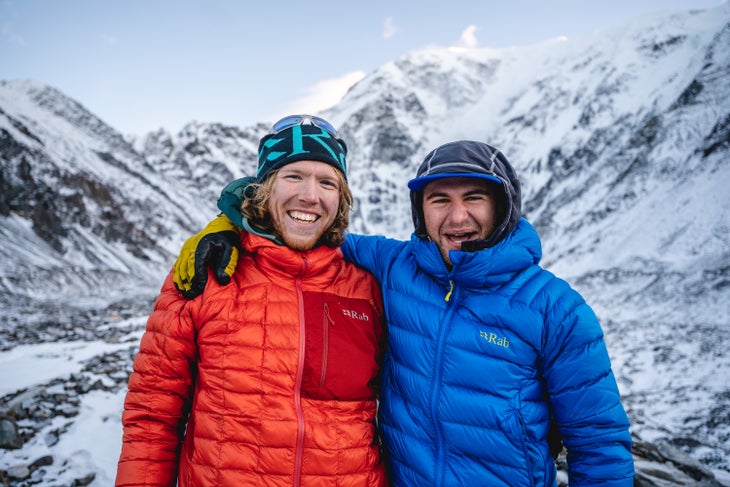 "We're trying to contribute more instead of just going on expeditions for ourselves," Lieber said. "At the very least we could inspire a couple people to take their efforts to another range. Even for people like my parents—they're not going mountaineering in Alaska—but they will happily read about the history."
The four pillars of the AWP are: preservation, history, exploration, and empowerment. Promoting preservation and conservation of these wild places; piecing together a comprehensive and accessible history of people's relationship to the mountains in Alaska; pushing the limits of exploration further; and empowering and inspiring others to step into the unknown.
The AWP was just launched this year and is still in its infancy, but the team plans to bring these pillars to fruition via a multimedia experience of the Alaskan wilderness: the written word, photographs, a video series, trip-tips, a podcast, coffee table books, etc. With a background in art and design, Lieber is fit for the undertaking. The project is partnered with companies such as Sterling, Rab, La Sportiva, and more.
Preservation
Through bringing awareness to the rich history and majesty of the Alaskan wilderness, the project hopes to work in conjunction with state-specific organizations already fighting for protection of these wild spaces.
"Our aim is to both add to the conversations already being had and to start new projects that further the discussion of these topics, add a new light, or open new conversations entirely," co-founder Alex Hansen said. "Furthermore, we want to make sure what resources we can provide in the short-term aren't redundant and are actually effective. For us, that means utilizing our strengths in historical-storytelling (and storytelling in general) to inform our audience of important historical, contextual information regarding the land and the policies that drive and have driven its current state to date."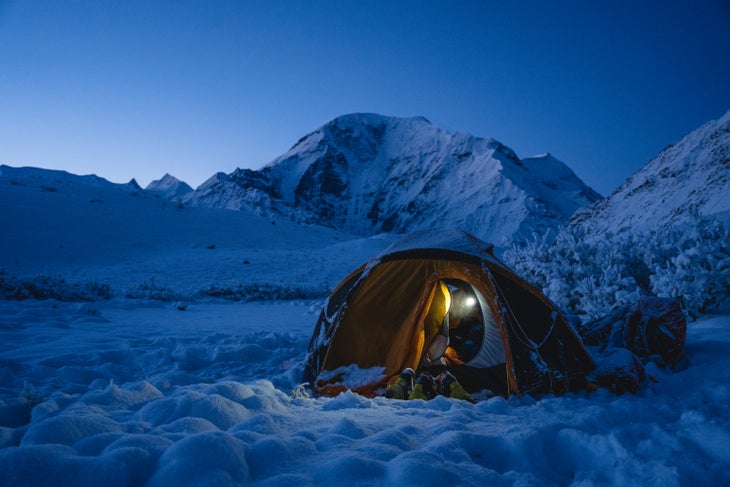 History
Much of the history and documentation of the mountains in Alaska is found in the pages of old books and maps, and not readily accessible unless you go looking for it. The AWP's goal is to create a modern way of presenting this information that is easily accessible to anyone with a computer or cell phone, through online documentation, photographs, videos, etc.
"The idea is to do this holistic historical review of Alaskan mountain ranges, and to go out and have a modern take on exploration," Lieber said. "We will try to continue to explore in some of these places that are still relatively unexplored."
From digging through the archives of old mountaineering literature, surveying the land, and following in the footsteps of early explorers, the AWP will create a multimedia experience of the history of exploration in Alaska.
Exploration
The beating heart of climbing has always been exploration. The beckoning of the unknown was the impetus for our predecessors to ever step foot on a mountain. Today, climbing has evolved into so many things for so many people: some folks are into hard bouldering, others like to stay fit at the rock gym, some enjoy the social scene of a crag day. Yet all of this is derived from that sense of exploration, which the AWP strives to reignite.
"There is this common perception in climbing that the big mountains are all tracked out," Lieber said. "That is way far from the truth."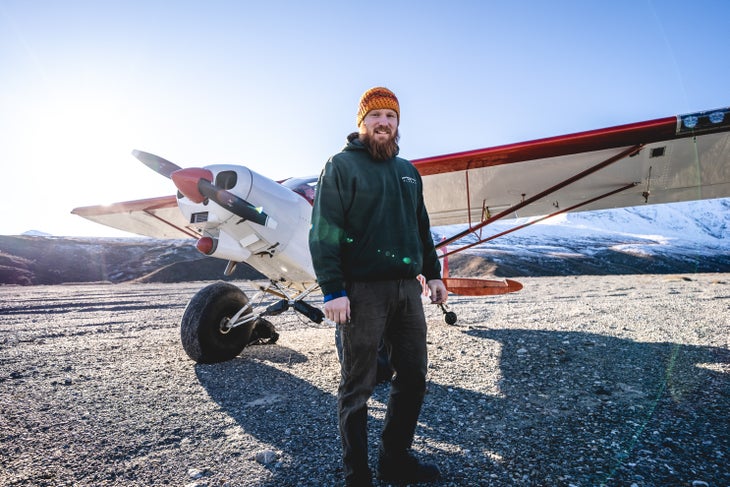 In the fall of 2020, Lieber and Hansen cast off into the Hayes Range on two trips, the first two expeditions under the AWP umbrella, both of which yielded successful first ascents of plum lines up previously unclimbed faces on Peak 9,250 and Mount Moffit.
"It could've been a total flop," Lieber said. "But we nailed down two new lines. Now AWP has two first ascents from our very first season, which we think is pretty cool."
Empowerment
A huge facet of the project is to provide information to help facilitate climbers in Alaska who are looking to get off the beaten path—what to expect in different seasons, what gear is most effective, how to find bush pilots, etc. Everything besides pointing you directly to the unclimbed peak, because, as Lieber says: "The fun part is finding it yourself."
Ultimately, AWP hopes to be able to provide grants for climbers in Alaska, particularly those underrepresented in the outdoor community.
"When you're doing all this research on the history you notice right away that it's all white dudes, with the occasional female crusher climber," Lieber said.
The Empowerment pillar of the AWP strives to not only help specific climbers on their journey, but also to empower communities as a whole to push beyond archetypes.