Bruce Willey – Reader Blog 3
Heading out the door? Read this article on the new Outside+ app available now on iOS devices for members! Download the app.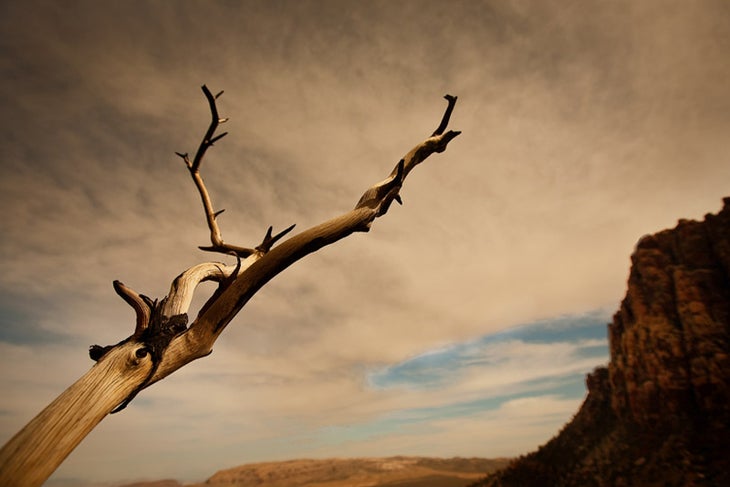 What Happens in Vegas Stays in the Atmosphere
"Go against the tide and sell a product that no one else is selling"
—Fear and Loathing in Las Vegas
If you compare climbing to other sports as Ernest Hemmingway famously did, one is forced to draw a few conclusions. Obviously climbing is a lot more eco-friendly than auto racing and bull fighting. We don't go billowing around a track, needlessly spewing oil and fumes. We don't stab hapless angry cows with sharp sticks. As we drive to the crag, we rest assured that climbing isn't dependent on huge stadiums or fertilized wastelands of lawns. Instead, we seek the places of purity, unblemished by the contaminated postindustrial world, places that civilization has found too steep to contain. Places that our climbing forefathers like John Muir said gave us, "good tidings."
If this sounds lofty, it is. Because there, we scratch up walls, place gear our frugal selves would never leave behind or clip bolts nearly impossible to see from the ground. We leave only a trace of smudged chalk, a shoe print on a use trail we've appropriated from a bighorn, a deer. That's the ethos of our climbing culture, steeped as it is in a wilderness ethic that no other sport — aside from perhaps surfing — can claim.
Climbing is transformative. It's made us better people in the process, attuned to this fragile planet's harms and fragile existence. Yet most always we drive. A climbing trip, a trip to the crag, is synonymous with turning over the starter and putting a foot on the gas pedal. The great unspoken paradox of our otherwise good intentions, the conundrum of our collective eco-ness.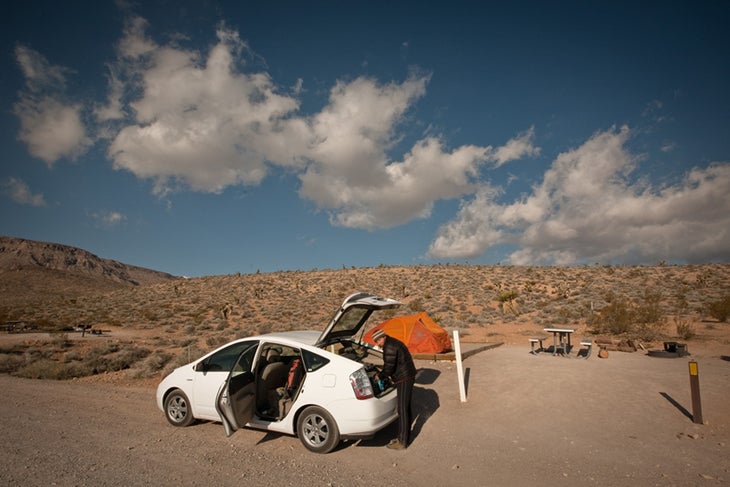 Last week my carbon culpabilities were well in mind when the missus and I flew (hate to know how many tons of atmosphere we murdered in that endeavor) to Las Vegas. The wife, who possesses the DNA of a family who lived through WWII in Germany, is even more frugal than most climbers I've tied in with. She booked the smallest, most economical rental car available. We arrived, bags heavy with climbing gear, tent, stove, and a ratty sleeping mat, and loaded it all into a plain, white car.
I put the key in the ignition and tried to turn it. Nothing. A light went on in the dashboard, but not a peep of engine sound greeted us. Ah, a button above the key that stated START. I pushed it. More lights lit up, and then the faint electrical hum of a motor. We found ourselves for the first time in a Toyota Prius.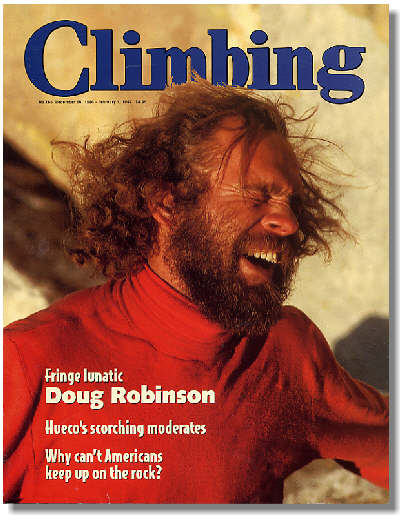 Actually, though, I'd ridden in a Prius before, just never driven one. An old beater of a Prius owned by Doug Robinson. Bedecked with surf stickers (he's from Santa Cruz, after all), the car, or more specifically, the car's batteries, were on their last legs. In order to get it functioning again after his midnight drive over the Sierra Crest from the Pacific, we coasted downhill in Pine Creek Canyon towards the Owens Valley charging batteries under beckoning walls of granite. I sat in the passenger seat enraptured by the computer display that showed the interface between the electric and gas motors, keeping my eye on the battery as it whispered back to life. "This ain't no Hollywood Prius," Doug said.
Pulling out of the Hertz rental car lot in Vegas I again found myself looking at the display. The Prius' display makes you rethink, even relearn how you drive. Accelerate too fast and the gas engine kicks in. You get about the same MPG's as an SUV. The reverse is true when it comes to slowing down. Red light ahead means you can lay off the gas and get the same gas mileage as a horse. All cars and trucks, hybrid or not, should have this display if for nothing else but to teach us to drive more efficiently.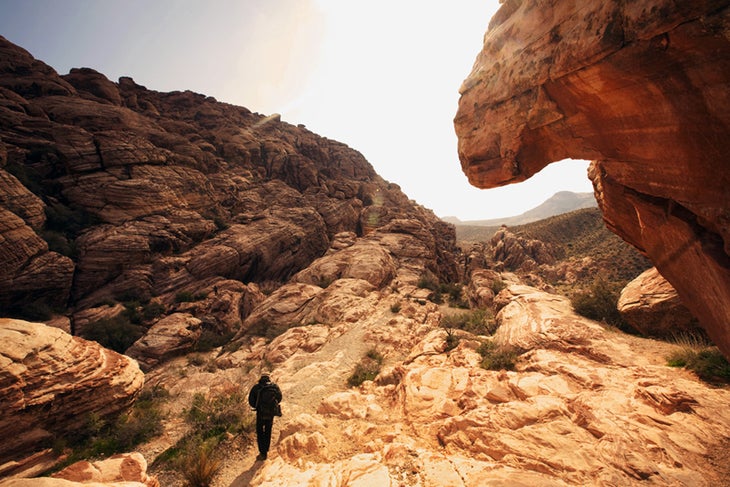 But how would the Prius handle the rutty roads out to Black Velvet Canyon? It was spring break, the campground bursting with tents, and we had our eye on doing some routes on Windy Peak to get away from the crowds. Normally we take our Toyota truck when we're residing in Bishop, CA. Even with its two-wheel drive the higher clearance makes it easy to attempt 4×4-only recommended roads. The Prius squatted on the road like a big white treadless shoe. And somehow I found it difficult to picture a roomful of Prius engineers tapping their pocket holders, wondering if they should heighten the clearance in order to attract the climber market. (But they should, and if I had the funds, I'd be first in line to buy a hybrid Toyota truck.)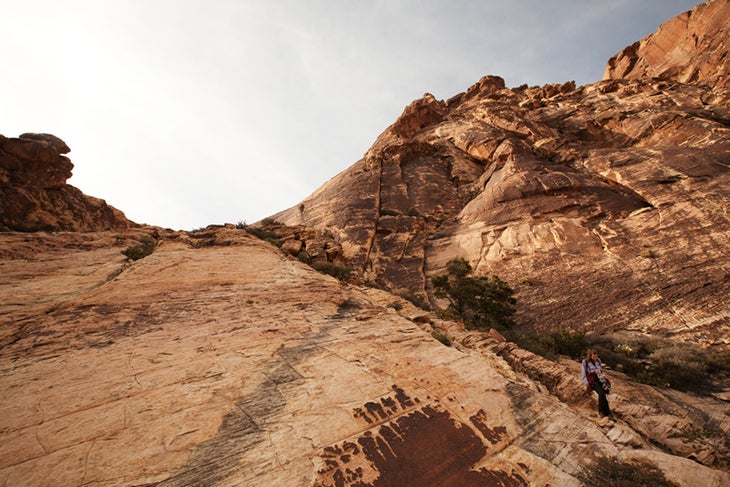 We came off the pavement with trepidation and right away began grinding the hull on the desert floor. Sorry Hertz. After a few bone-jarring miles, though, I began to better feel the limitations of the undercarriage. Weaving to and fro, I developed a six sense under my seat that was not unlike a mosquito avoiding raindrops in flight. Rocks that I would have avoided in the truck, I drove over with the Prius' tires. Or if a big rut in the middle of the road presented itself I drove to the side, cacti and scrub gently brushing the paint. All apologies, Hertz.
In all, we went out off-track three times, maybe a total of 40 miles and never had a problem. Never once thought we were on the cusp of getting stuck, but wondering if we had punctured some vital organs underneath. We used a little bit more than a half tank of gas. Ten whole dollars worth.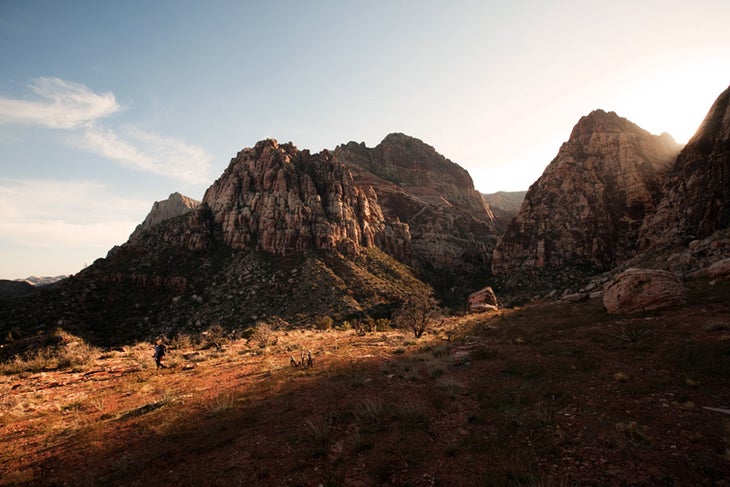 The climbing was good too. Joe Herbst's route Jubilant Song lives up to the name. And too many other sandstone multi-pitches, both on and off the beaten path, to mention. The car got us around in fine style and it was difficult to give back to its proper owner when the week was up. Giving the key to the Hertz employee, we thanked her profusely for offering hybrids as part of their economy class of rentals. We meant it, but it probably helped to distract her from inspecting the bottom of the car as well.
Back in Georgia where we live out part of the year outside of California, I wrote a Red Rocks TR to Doug, casually mentioning the use of the Prius and Joe Herbst's route. He knows both, having worked with Joe in the Palisades when they were both guides. And the car? Well, Doug has taken the clean climbing revolution from the 60's right into the present by walking the walk and driving the talk.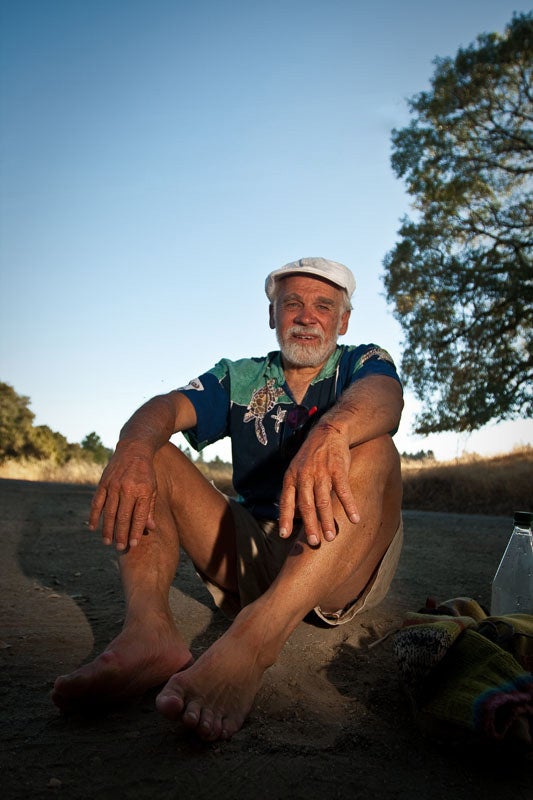 He wrote back a few hours later:
Oh yeah, flying: it's the dark underbelly of the whole anti-carbon campaign. Nobody really wants to give it up — that's how entitled we have come to feel about 500 mile an hour commuting through the stratosphere. And we comfort ourselves with the statistic that we're getting Prius-level mileage up there. Trouble is, that CO2 is being injected directly into the stratosphere where it wrecks many times more havoc than CO2 produced at ground level. I can't quote the multiplier, and it's possible that no one really knows. But gut level, if you wanted to greenhouse a planet, what better strategy than to inject the greenhouse gasses directly to the level where they are the most effective?
Sorry, no personal offense to this, but it's been on my mind since last summer. I haven't been in a plane since, and in truth that's one of the big reasons I didn't come out to climb with you guys this winter. I just felt committed to ground transport only, either drive or train. And that adds a lot more time commitment to a trip.
I've always gone light & fast with vehicles, at least ever since my '58 VW Bus gave it up and became a chicken coop. (I hear it's still up Chipmunk Canyon out of Bishop — now there would be a photo.) And none too fast, really, though everything since has seemed speedy after grinding up the Sherwin Grade in second at maybe 27 mph.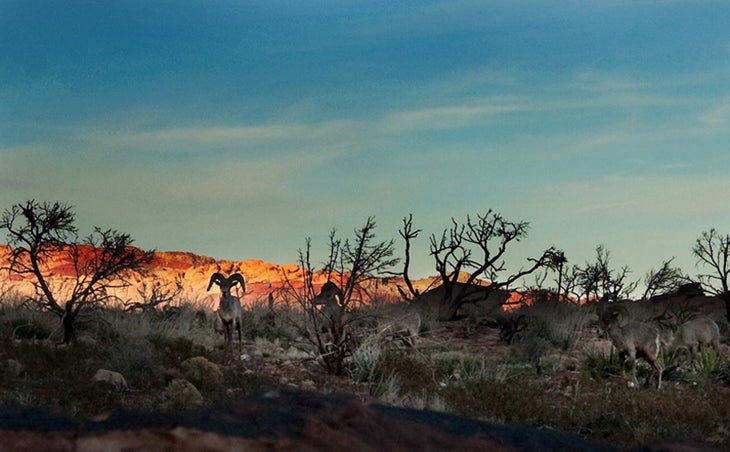 Went through five Honda Civics commuting to Kansas and Oklahoma piled high with top ropes to teach beginning climbing classes. After that a VW Scirocco was about as zippy as my tiny transporters ever got. My mom always shook her head in disbelief that I bought it from an Arab in the middle of the night in the bowels of an LA parking garage. Didn't realize until I had my hands on the pink slip that it was salvaged, though I could never find any damage and it drove straight and true for at least a hundred thousand miles.
I can't tell you how many times I have introduced myself as a climbing guide, only to have people's expressions dissolve into disappointment as they looked from me to my economy car and back, like I had just terminally wrenched some image they held that would have me climbing down out of some big 4×4 rolling up my flannel sleeves or something. My truth is, though, the 99.4% of my driving to the mountains is nice and paved — just about the same as all those he-man SUVs droning along in the next lane with Walter Mitty at the helm.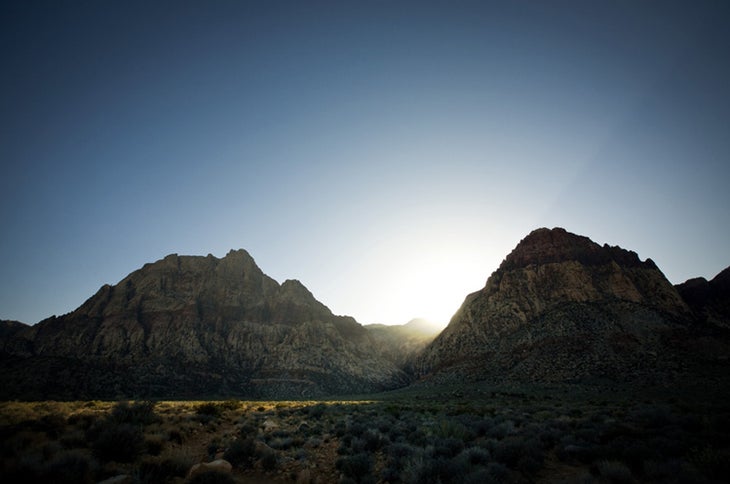 I've put in a lot of road time commuting interstate to work, and it's a relief to look back over what might even be a million miles and feel that I've put the least possible carbon load on our sweet planet along the way. I mean, how efficient can you get, stuffing four humans and all their climbing gear into a modest box on 12-inch wheels from San Francisco to Pinedale, Wyoming and back? Actually, the funniest moment came on the 30 miles of dirt road out beyond Pinedale, heading for the Cirque of the Towers. See, it's always raining when you walk out of there, or why would you leave? So after marinating our polypro for a week, things had definitely upgraded to pungent as we started splashing through puddles coming out of Big Sandy Opening. The worst stretch of the road comes after it has widened and smoothed out into the sage dotted lowlands, where it happens to hit a stretch of clay. Rain on clay = pure slime, and I hardly needed the steering to get light for a clue, since there were so many big-dude pickup trucks with local plates already in the ditch. Feathering the gas and holding my breath I had already cleared most of the slick patch when a guy whose Volvo was in the ditch jumped out in front of me. I got around him too, cuz even on foot his traction was minimal, but there he was in the rearview mirror shaking his fist at me. I'm as much of a good Samaritan as the next guy, but it just seemed to me that getting my car stuck next to his was not going to help anybody, so I drove on out of the clay patch and then we all walked back and pushed his Volvo out so he could get home to Boulder.
Which brings me to the Prius. Even better mileage, but the lowest clearance of the lot. I'm amazed at how fine-tuned my sensibilities had become for the ruts, potholes, and boulders on all those wild-west dirt roads. Because the Prius couldn't have shaved more than an inch off of it, yet on the Buttermilk Road and all its cousins, I've been bashing my floor pan and bruising the heels of everyone riding shotgun. The worst of it is I'm starting to feel, well, careful. But then, Mountain Man image aside, I guess I just have to make my peace with caution. It must have had something to do with getting me to the point of celebrating 50 years of climbing, to say nothing of all the mileage along the way — which is the really dangerous part.
Must run to pick up my daughter Kyra. Yes, in the car.
Cheers, Doug