Dave Graham – Pro Blog 12
Heading out the door? Read this article on the new Outside+ app available now on iOS devices for members! Download the app.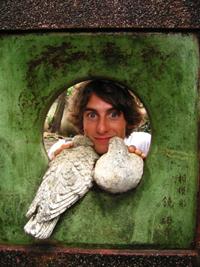 June 5 2007Everyday, a little more A Muerte. You gotta walk the walk.
It is long overdue Blog 12, and yeah, I know that's kinda lame for people following up on things. I will make the appropriate apology, and now we are moving on. One might say, the reasons for the lack of blogging stem from the massive amount of rock climbing. Normally I procrastinate things, but this time, due to my addiction to rock climbing, I have been very consumed, paying dues, and round of some bigger muscles groups.
What's that like? Consumed. Addicted. Obsessed maybe? Excited as well. Motivated to imitate insects. Well, I'm confused too, but the only answer I have is that it's all pretty damn cool! Make that really damn cool! It's been a while since I have such a pleasant opportunity to try so many hard routes with nice people, rise above bad conditions, and have a grand ol' time.
The only complaint: too many projects. It's impossible to rid my brain of all the move patterns, beta systems and what not, jingles from rap songs, and other shit floating about without anchor clipping relaxation. I am in the depths, wadding in waist deep water, trying not to get chilly. It's hard to stay warm, it's dark in the misty waters, and there is nothing you see in the distance to relate to where you are. Waterfalls, snakes, underwater creatures, all invisible the misty waters projects.
So, my big point: I am a bit overwhelmed by the quantity of projects I have. This is always a little extreme and makes me a little nervous, but it's a trade of the game: you get projects, you get psyched, you get more psyched, weather changes, you get less psyched, weather changes, and you send. Stack your stack of papers, and do your god damn paper work. That's all I have to say.
I am having great time, nonetheless, wading through my mental ocean of climbing moves, other than getting quite nasty a couple weeks ago, followed by a debilitating two weeks of humidity and shit conditions. I was rock climbing and hanging out in remote places. Forty-five minutes of curvy road to separate you from civilization is plenty to keep you from doing anything productive on a level of communication and stuff like that, uhhh. All I can say is it has been a crazy month of May, packed full of climbing and lots of sore muscles.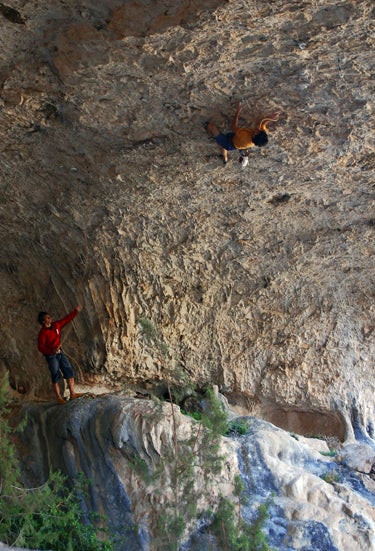 Moving on to more tangible information, and comprehensible things… I will describe some routes and projects. Random accomplishments and looming goals will fill the blank space to follow.
Los Barrachos del Mascun. 9a rock climb supposedly. I have been climbing in the route with the master himself, Daniel Andrada (danimal, dandroidada, and other silly a.k.a.'s) who bolted the thing in 2005. It's a roof, a huge one, and it's quite cool to say the least. Starting with some cool, long moves on a skirt type piece of the cave, it leads out the white expanse, rock climbed only with more big moves. It's very bouldery and power resistant, and one must breathe, and shake out the arms to clip the chains. It's very height dependent, and if you are a little taller than me, you will be happy in the two cruxes of the climb. Dani and I rotated in 360 spins over and over, going crazy; speaking in poor Spanish, trying to find the right beta for what seemed an eternity. As the conditions sucked, we were always just trying to improve our sequence, and as it seemed wrong, yet to no avail, we would spin around more, looking for the right path. Finally, after the humidity (actually two hours from the weather change, as soon as the wind came, my wind, and my magical wind) I had a good run finally. On my 15th try, with much pessimism (I was not thinking I was about to send, yet I had an inkling) I did the route 1st try that day. Last words? It's cabron!
Onsighting, I have been doing that too! I was having fun climbing many jungles of Tufas, getting really sweaty and pumped, lost, recovered, the usual. And I was fighting too, sometimes even cruising and crushing things too. Uh, yeah. Poorly organized sentence one might say but it has value. Yeah, like all the extremes you know. Well, I did maybe 10 or 12 13c routes by now, and they were all fantastic and as well maybe 3 13d routes, but hard ones. Yup, that's it, but, what's missing? All the God damn projects!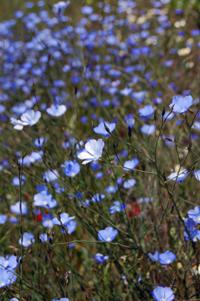 We started with about one unclimbed route, but since Dani loves to bolt, now there are unclimbed routes everywhere. Not to mention Ali-Hulk, the giant cave link up, which is cool as shit. And I forgot! Chris Sharma came recently, and we have been thrashing about in the cuevit, and trying many a pretty route onsight! Chris demonstrates how to be a muerte when you onsight, and I demonstrate how you fight and hang on. Dani is trying Pata Negra, a 14b route in bare feet, which is 120 feet long, and it's a buddy's project. He has a bet where he can win 100 euro if he manages that in three tries. This paragraph is reading like a soduku!
Joder–it will remain un-edited for reasons of principle, so hang on everybody, and follow me here. It's hard Ali-hulk and for sure 15a rock climbing, we work sections, and fall, a lot, but someday in the near future, we will be very strong. So Chris came, Dani and I got psyched. We all go climbing, and Chris and I have many a route to do, but considering Dani has done every route except Borrachos, a couple random 14b's and this one mega-ultra-project in the Ali Baba cave in Rodellar, we end up battling in it with him. The V14 low start to the Ali-Hulk is something not to fuck with, very hard. It makes that 5.15c at the least, and one might say, damn! Yuji Hiriyama has been here too, over the weekend, and we had a great slew of evening celebrations, lots of cervesas, and genuine good times.
So I am going to sign off on the ultra-rambling note of, yeah, the next blog will be more focused, everybody will get to hear everything they ever wanted to know, and today I am in a city, and must get to Rodellar, where will wade through my funny waters, maybe go swimming if it's hot in the nice turquoise waters of the river, and try and hook shit up! Whoooppppeeeeee!