Drew Ruana Just Had the Best Three Climbing Days of His Life
A V16, a V15 first ascent, and a V14 first ascent… in just three days.
Heading out the door? Read this article on the new Outside+ app available now on iOS devices for members! Download the app.
Last week, Drew Ruana had his most productive three days of climbing to date. On Wednesday, October 5, he nabbed the long-awaited second ascent of Daniel Woods's Ice Knife Sit (V16) in Colorado's Guanella Pass. On Thursday, he FA'd Ozymandias, a technical new V14 in Clear Creek Canyon. And on Friday, he did the FA of The Player, the V15 right exit to Daniel Woods's The Game (also V15) in Boulder Canyon. 
"Everything just kind of clicked," Ruana told Climbing. "I thought it was going to take weeks to do those three boulders. …It was the best three days of climbing I've ever had."
This flurry of hard ascents comes on the heels of a productive summer during which the college junior, who's trying to send every problem V14 and harder in Colorado, started to focus a bit more on establishing new hard lines.
Section divider
Putting a nemesis to rest
Because of his wingspan (-1″), Ruana has had something of a "hate-hate" relationship with The Ice knife. The stand, which he finished this spring, took him 17 sessions over two seasons, and the sit-start required an additional 15 to 20 days of patient effort this summer.
"I just committed to seeing the process through," he said, and as a result he consistently progressed on the problem, getting closer and closer every session. "It was really hard on my skin. I'd get one or two tries without tape and then literally cleave my finger open. I have a folder on my phone that has pictures from every time I went out to that boulder, and I'd say that literally three quarters of the time I'd end up bleeding."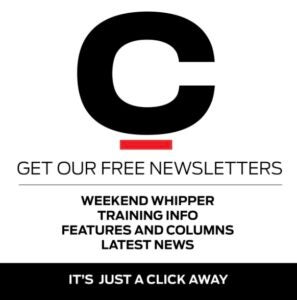 But the send, when it came, was somewhat anticlimactic. Arriving at the boulder on Wednesday, he quickly repeated the stand start, which felt "super easy" in good conditions.
"I've gotten relatively good at knowing when I'm going to do a boulder," he said. "And so I was like, 'Well, this V15 feels easy. I think I'm going to do the sit today.' "
Sure enough, it went first go from the bottom.
Feeling fresh the next day, he headed out to Clear Creek Canyon to try Ozymandias, which climbs out a large swooping wave feature and involves a hard lower crux—big moves on small crimps and pinches—followed by a technical redpoint crux and a no-fall arete. Again, he sent with very little effort, so the following day he went out yet again, this time to The Player.
The Player shares the hard opening moves of The Game before veering right onto "a cool ear pinch." Ruana says the new exit is comparable in difficulty to The Game, though "maybe just a tad harder because of the scare factor." If you fall matching the ear, he says, it could be very bad.
"I just had this really good week," he added, "and now it's going to be back to trying to tick off climbs one by one." 
This, as it turned out, happened to be untrue. Yesterday Ruana established yet another V14, Freakshow, in Pinecliffe, Colorado, a monster rig that tops out 25 feet above the ground after some 45 feet of climbing (the ground slopes up with it).
Section divider
A summer of first ascents
Having spent the last few years ticking through Colorado's hardest existing testpieces, Ruana says he now has less than 20 established V14, V15, and V16 boulders left on the Front Range, most of which he's already close on. With that in mind, he put more effort into first ascents this year than he has in previous seasons.
In Lincoln Lake last July, he did the first post-break ascent of Carlo Traversi's Small Arms, which was V12 until a crucial crimp snapped off and left an all-points-off dyno in its place. Ruana called the new problem Big Arms and graded it V15. "I got lucky on that one," he told Climbing. "It only took me three days. And I had never done the jump move in isolation before I did it. I just slapped at the hold and was like, 'yeah, this move is really hard.' But I knew if I got there from the start and tried really hard I could do it."
He followed this up in August by doing the first ascent of Distortion, the last obvious yet undone link in the Lincoln Cave. The climb starts on Jimmy Webb's Wheel of Wolvo (V15) and finishes on Griffin Whitesides's Spatial Awareness (V13/14), and it's "not really the best climb," Ruana says, citing the dabby nature of the second half.
But it was nonetheless an obvious objective for Ruana. "Now all I have [left in the cave] is Wheel of Wolvo," he said. "That one is really hard for me because of my height. I've fallen on the last move of Kryptonite (the V8 second half) probably ten times." But when it's done, he'll be able to "look at that cave and be like 'Yep, done with that.' "
View this post on Instagram
Section divider
What's next for Ruana?
Eliminating more climbs from "the list" while adding more to it. He has a few more V14s "prepped," and he hopes to polish them in the next few weeks. "By then I think I'll be ready for Megatron again."
Ruana has put some 70 days on Megatron—the V17 that Shawn Raboutou still hasn't officially confirmed having established last winter—over the last two seasons and has gotten agonizingly close, having fallen after the top crux, with just V8 climbing ahead of him.
"I was just so powered down. It's hard, it's brutal. It's physically demanding. The crux moves are really uncomfortable. It flows really well but you have to try so much harder than you think you need to on some of the moves. And the top is scary. And the rock is hard on your skin. It's as full value as you can get."