Ethan Pringle – Pro Blog 11
Heading out the door? Read this article on the new Outside+ app available now on iOS devices for members! Download the app.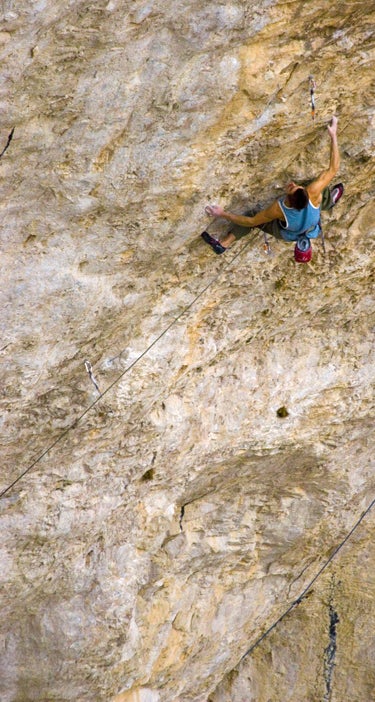 OK everybody. You can stop freaking out now. I'm back. I just took a little vacation from blogging. Well, maybe a sabbatical.
Since I got back from Europe, aside from a couple short trips, I've mostly been hanging out in the city, surfing as much as I can, and climbing in the gym some. It was nice to see friends that I had been thinking about during my three-and-a-half month stay in Europe and spend time with my family.
During a weeklong trip to Vegas I climbed at Red Rocks and Mt. Clark. The temperatures were perfect up at Clark, and I was having a blast climbing on the Mega-project that Chris and I have given the name in progress Jumbo Pumping Love. I was making quick progress on it, and linked past the first crux, all the way up to the RP crux, one move from Chris' high point. The next day I was feeling really strong and doing well on the route but it was oddly humid, which you really notice in the high desert. I was using the not-so ideal conditions to try to figure out some better beta for the upper cruxes, when I broke a hold that I hadn't used before, and tore a giant flapper on my finger tip that stung like an S.O.B. and sprayed blood like I hit an artery. Not only did it end my trip and progress on the route for the season, it was the second time this had happened this year while making progress on a project I was really psyched on. So I vowed to come back in the spring when the weather warmed back up, and went home to lick my wounds.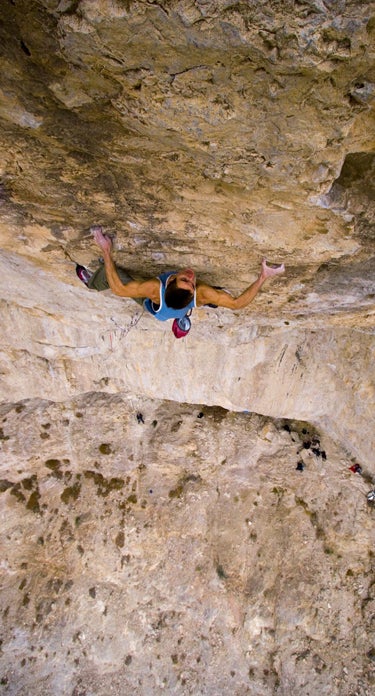 I also had a couple fun weekends bouldering in the valley. Even though I thought I would rather be going route climbing while driving up to the valley, I was still very glad to be on the boulders.
So right now we're chilling' at a place some people call the Virgin River Hotel and Casino (VRC) on the Nevada/Arizona border, but we call it paradise. "I got, two tickets to paradise…"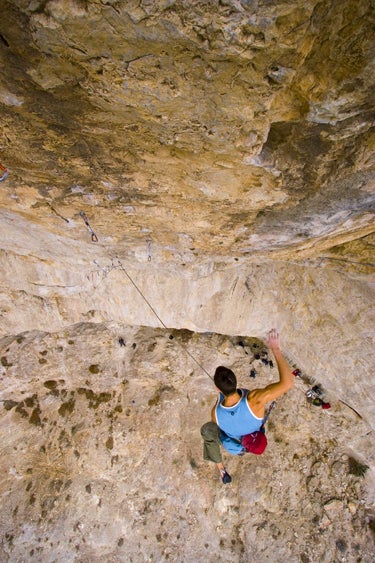 We got a deal on our room here during the weekdays. At $19.99 a night, the hot tubs, $1.50 movies, and a (Joe) Smiths only two blocks away, these rooms are a steal.
Today we took a much-needed rest, after two full days at the Virgin River George (VRG). It was a chilly two days here in the Utah hills, with sub 45% temps and windy at the warmest area around, which happens to be the VRG. I had done most of the hard routes at the two popular walls here (the Planet Earth and Blasphemy walls), during my senior year of High School, which I spent in Las Vegas.
Our first day at the PE wall, I spent trying to on-sight some of the other 13s that I hadn't done before. At the end of the day we hiked up to the Blasphemy wall and I got on Necessary Evil (5.14c), first ascended by Sharma in '98. I remember seeing pictures in the magazines, and video, in the movie Fast Twitch, when Chris first did it. I had tried the original variation of NE, Route of all Evil (5.14a), and came very close to sending (falling on the slab, post-crux) three years ago when I lived in Vegas, so I had some previous knowledge of the route. I had never really tried the bottom crux, which involves some small crimps far apart, but after going up it once, I figured I could do it after another day of work.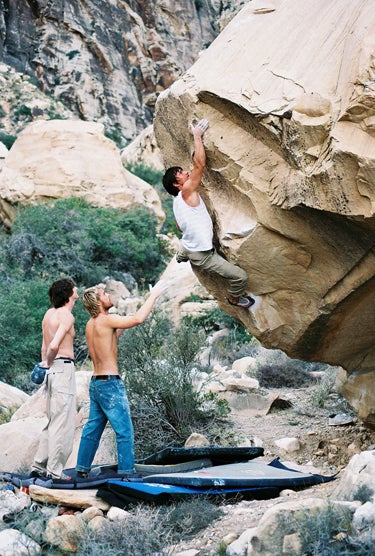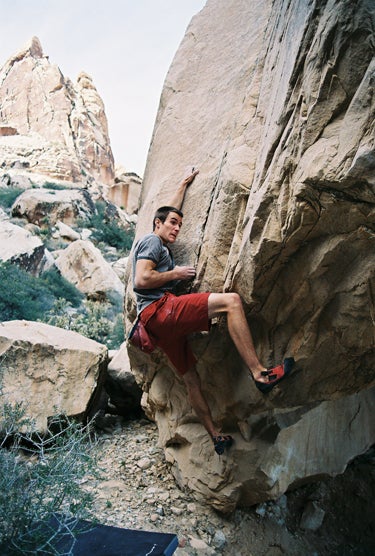 The next day it was as cold and windy at the Blasphemy wall as the previous day and I almost fell on my second, 5.12c warm-up, from not being able to feel my fingers or toes. I tried Necessary Evil a couple times, and felt strong, but my fingers would numb up at the crux and I would let go from the pain. I was pretty tired and my tips were a little tender, but I knew I could send if it was just a little warmer. On my third try I got to the red-point crux again and just held on, bearing the pain, bearing down, and climbing through the crux and making it to the rest. I happened to find a thumb lock thingy in the jug, which allowed getting some blood back in my fingers, and fortunately I didn't fall after that on the slab, like I had done earlier. All-in-all, it was a very satisfying day, and we celebrated with margaritas and Mexican food in Mesquite. I need to stop going out for Mexican food anywhere outside the Mission in San Francisco because I'm almost always disappointed.
Its supposed to warm up a few degrees in the coming days, which should allow us to climb at cliffs at slightly higher elevations, that are littered with hard, bouldery routes, and un-done lines. So, stay tuned for more.
We've been glued to the boob tube here in the room, watching CNN, over-dramatized cop shows, and comedy central. I'd just like to say how grateful I am that I have climbing, because it's a messed up world out there right now.
Natasha's foster kittens.Photo courtesy of Ethan Benjamin Pringle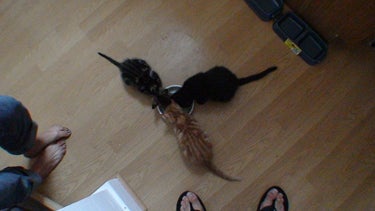 Kittens in my pantsPhoto courtesy of Ethan Benjamin Pringle