How to Solve a Problem: Ashima Shiraishi's New Children's Book
Heading out the door? Read this article on the new Outside+ app available now on iOS devices for members! Download the app.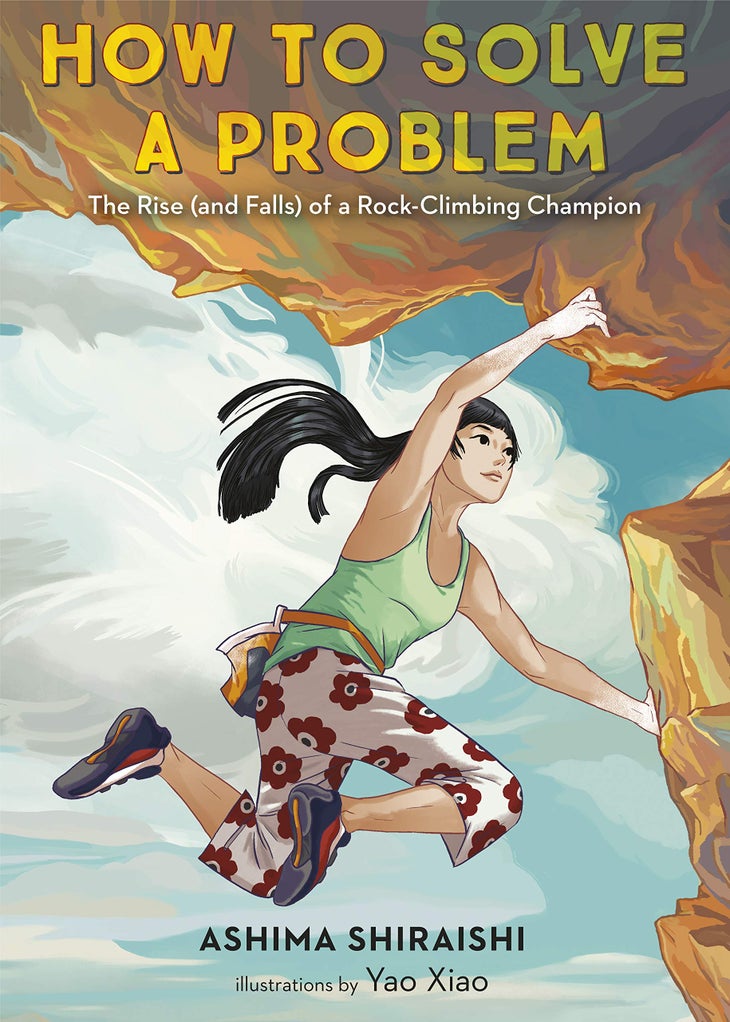 Ashima Shiraishi made a name for herself by becoming one of the strongest climbers on Earth at a young age. She has now taken her life experiences as a record-breaking climber and authored the children's book How to Solve a Problem: The Rise (and Falls) of a Rock-Climbing Champion. The book is available now.
"Growing up, books were a big part of my nightly routine," Shirashi said. "My parents would always read to me as I was going to bed and the stories evolved into being parts of my dreams. I always aspired to have stories that were similar to those that my parents were reading to me."
How to Solve a Problem takes young readers on a narrative of Shiraishi's life, interweaving her love for rock climbing with various themes: how to learn from failure, girl-power, finding your inner strength, and the physical and mental benefits of climbing. A description on Random House's website reads: "To a rock climber, a boulder is called a 'problem,' and you solve it by climbing to the top. There are twists and turns, falls and scrapes, and obstacles that seem insurmountable until you learn to see the possibilities within them. And then there is the moment of triumph, when there's nothing above you but sky and nothing below but a goal achieved."
The book was illustrated by Yao Xiao, a NYC-based artist whose work has appeared in a range of major publications from Buzzfeed to National Geographic. She's also created the album cover for Katy Perry's Dark Horse. How to Solve a Problem is Xiao's first children's book.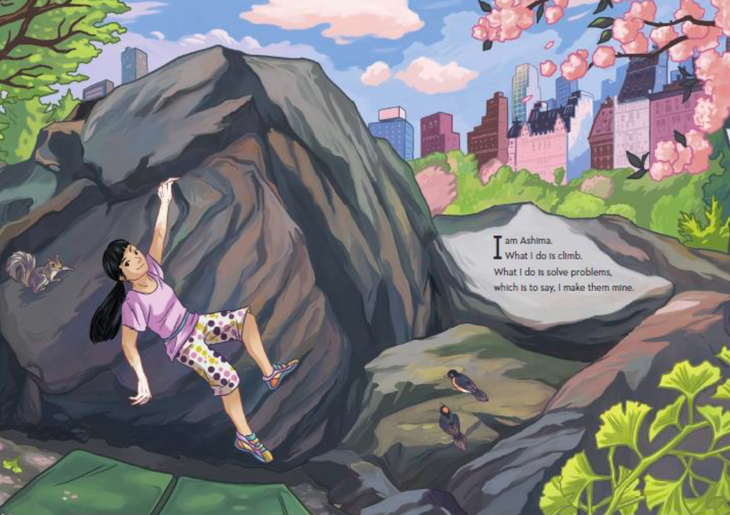 Shiraishi started climbing when she was six-years-old at the Central Park boulders near her home in New York City. At age ten she climbed the V13 Crown of Aragorn, becoming the youngest person to climb the grade. She continued the trend over the following years, sending Southern Smoke (5.14c) at the Red River Gorge then Open Your Mind Direct R1 (5.14d) in Santa Linya—Shiraishi was the youngest person to climb both of those grades. In 2016 at age 14, Shiraishi sent the boulder problem Horizon (V15) in Mount Hiei, Japan, becoming the first woman to ever climb V15.
"I learned a lot through climbing where you have a big problem in front of you and in order to solve it you have to break it into little segments," she said. "In order to overcome it you have to think of the individual parts first and tackle each thing. Once you get that done, put it all together and you may get to the top."
In describing her motivation to create the book, Shiraishi said: "I hope that by creating a kids' book that a lot of these kids are inspired to do whatever passion they have in life and to be creative and tackle whatever obstacles they face."