Innovative, functional and secure: Outdoor sector responds to travel trends
Heading out the door? Read this article on the new Outside+ app available now on iOS devices for members! Download the app.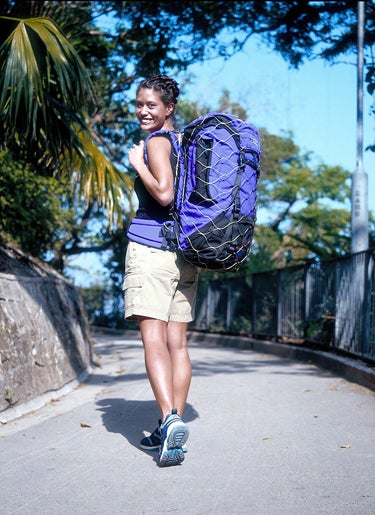 Comfort and security: a new generation of outdoor travel bags
Friedrichshafen / Germany – The outdoor industry is inspiring wanderlust with new products and functional innovations. In addition to products that enhance travel comfort, a major focus for the coming season is on features that secure travellers' belongings. At the OutDoor International Trade Fair in Friedrichshafen (July 16-19, 2009), manufacturers are showcasing all the latest trends such as functional clothing with mosquito repellent and theft protection for travel packs.
Germans rank among the world's most seasoned travellers and, despite the current economic crisis, the outdoor industry is optimistic about the future. The wide variety of recreational activities on offer in the outdoor sector means there's always a way to save money, yet still enjoy travelling. Physical activity in the great outdoors enhances people's quality of life, and industry insiders agree that this is the last area where people pinch their pennies.
Anyone going on holiday, regardless of whether it's a short domestic trip or a major expedition, needs the right gear. "Innovative and sporty travel packs are popular right now," says Thomas Ryll, Director of Sales and Marketing at Eagle Creek. "People want their bags to be good-looking, functional, and high quality." The industry is also introducing innovative ways to protect travellers' belongings, with PacSafe presenting a comprehensive selection of security bags and accessories at the OutDoor in Friedrichshafen. Anti-theft features include straps integrated with steel cables and a lockable, slashproof stainless steel meshing that protects rucksacks and bags.
This year's OutDoor trade fair is turning out to be even more of a showcase for product innovations and premieres than previous years. With "Innovation and Technology" as its central theme, the fair is focusing on new developments in products as well as in sales and retail. All the big names in the industry and numerous new major players will be on hand for the 16th edition of OutDoor. With more than 600 registrations (an increase of 13%) from 39 countries, the leading industry event is enjoying a record demand for exhibition space compared to the same period last year.
Functional travel wear has helped the outdoor industry make inroads into the market for everyday clothing. Features such as humidity transfer, mosquito and odour repellent, and low maintenance and quick-drying fabrics are not only convenient in Cairo, Rio and Bangkok, but also useful on the way to and from work in cities such as Berlin and London. Bags on wheels are also finding a market beyond travel, as an alternative to the classic school backpack or book bags on the university campus.
Additional information is available at: www.outdoor-show.com