Interview: "The Edge of the Unknown with Jimmy Chin" Depicts Athletes' Gravest Mistakes
"The Edge of the Unknown with Jimmy Chin" is a ten-episode, cross-genre investigation into extreme sports athletes and the moments when, thanks to poor judgment or bad luck, they pushed too close to the edge. 
Heading out the door? Read this article on the new Outside+ app available now on iOS devices for members! Download the app.
Featuring Conrad Anker, Alex Honnold, Will Gadd, Travis Rice (the snowboarder), Justine Dupont (the surfer), and Sarah McNair-Landry (the polar explorer), among others, the series is a marked departure from the feature film structure with which Jimmy Chin and Chai Vasarhelyi have built their careers. Designed for 30-minute TV slots, each episode is a 22-minute short story—a portrait of an athlete and a near-miss that forced them to personally reckon with the dark sides of their sport. Conrad Anker suffers a heart attack high on the Lunag Ri, a then-unclimbed 22,621-foot peak in the Himalaya, and has to rework his definition of risk. Travis Rice nearly dies on a line that, if he'd conducted a simple snow test, he'd have known not to descend. Will Gadd makes a near-fatal Grigri mistake while equipping what would later become the hardest mixed route of his career—and then experiences so much embarrassment and self-doubt that it threatens not just his commitment to climbing Overhead Hazard (M13+) but his commitment to the sport as a whole. Alex Honnold engages in some "B-" soloing (his post-hoc assessment) in Morocco while training his mind for Freerider. And Jimmy Chin—our narrator in each of the other stories—turns the camera on himself and deconstructs the hubristic lead-up to his own avalanche-survival story in Jackson, Wyoming.
Climbing caught up with Jimmy Chin over Zoom to chat about the series, which launches on Nat Geo TV / Disney+ on September 5th. Our conversation has been edited for length and clarity.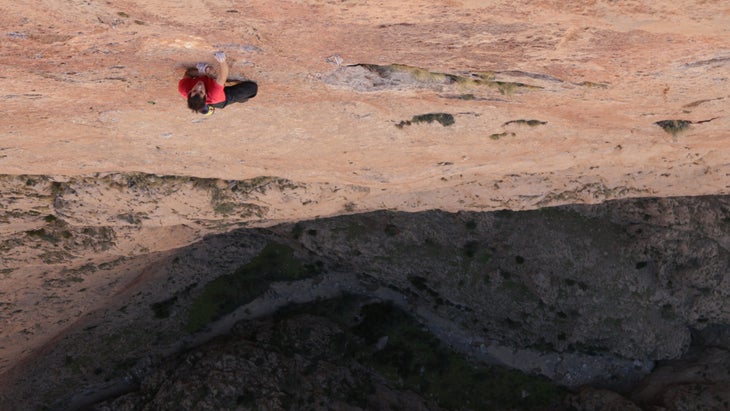 THE INTERVIEW
Climbing: I loved how you engaged with error in this project—with athletes who made bad judgment calls and got away with it but came away feeling embarrassed and ashamed. I think that happens a lot to people who make mistakes. I'd like our community to think more about that—to hear about an accident and be humble enough to learn from it, to know it could happen to them rather than just thinking, "Oh that idiot, I'd never do that."
Chin: That's part of the reason we did this series: To take a hard look at the consequences of our decisions and, in examining that, really peel back the layers of what it means to be a professional athlete. We went to the best of the best to explore these ideas, and I think examining these consequential moments in their careers really sheds some light on who these athletes are, the passions and sacrifices they make to do what they do, and ultimately shows them as more well-rounded human beings. We often only get one view of what it looks like to be Justine Dupont or Travis Rice: It's a 30-second clip of them on Instagram performing at their peak. But in reality those transcendent moments are rare. And [the average viewer doesn't] really understand what they've sacrificed to get there. This just felt like an area that people have overlooked.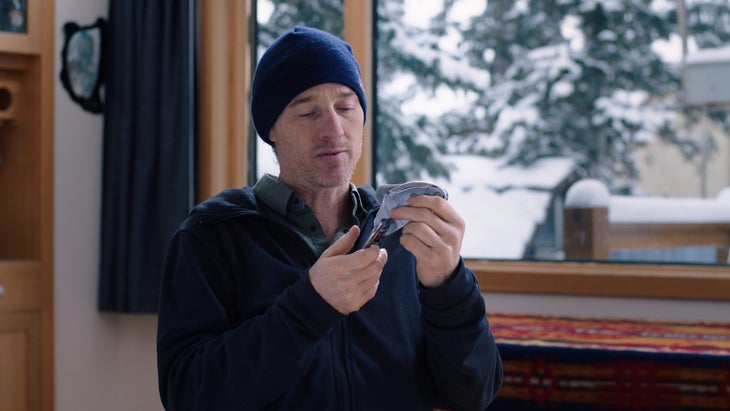 Professional athletes are not supposed to make mistakes. And when we do make mistakes it's challenging; you get angry with yourself; it's embarrassing. But being able to talk about it helps open up the perspective and perception of what athletes do, who they are, and how they move through life. I think there's something we can learn there and I think it's really inspirational. 
Climbing: Working with the athletes, did you find them ready to tell these stories—or did you have to coax them by saying, "Hey, this happened to me, and this is something that I think is important to share"?
Chin: I feel grateful that a lot of these athletes and friends gave us access to these moments—because they are some of the hardest moments that they've ever faced. [These are] stories that it would be easy for them to say, "Hey I don't really want to talk about this one." But they trusted us to tell the story with sensitivity. And I believe that's because they knew that I had a perspective on it—that I'd been there. I have an episode, too. And examining the avalanche was very vulnerable. It was hard. But I felt that if I was asking other people to do it, I needed to be able to do it too.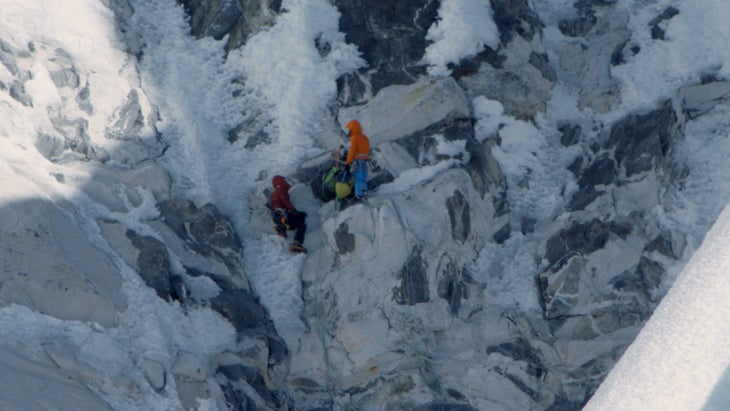 Climbing: You've gone from making feature-length films to this shorter series—what was that transition like artistically?
Chin: It was a challenge for sure. But that's one of the reasons we wanted to do it. There are a lot of stories that we wanted to tell that don't necessarily work for a longform feature format. When we came up with this idea, I was talking with Chai, and we were talking about [how] each of these athletes have incredible stories, these moments of transition and evolution and progression in their lives, and we thought that this format would do really well to gather these anecdotes. But you still need enough backstory on the athletes so that people can understand where they're from and what they do—and that's the hard part. You're trying to capture the essence of who these athletes are while still telling the story.