Heading out the door? Read this article on the new Outside+ app available now on iOS devices for members! Download the app.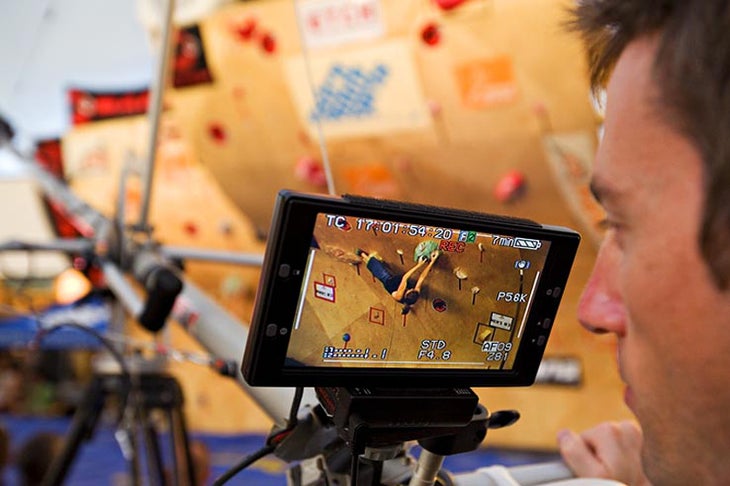 A few years ago, when we released our movie Pilgrimage, we did a 12-city screening tour. My brother Brett and I drove around the US with the stars of the movie, Chris Sharma, Katie Brown, and Nate Gold, going from theater to theater and sharing our work with climbers. The screenings were a huge success, but the effort of putting them together was overwhelming, and the driving was way too much (Katie even totalled her car). We knew the potential was there for a major series of exciting shows, but we needed help with the logistics. So in 2006 we teamed up with Peter Mortimer and the Sender Films crew to create the REEL ROCK Film Tour. Joss Corkin, our tour director, has done an amazing job organizing everything, and here we are in 2008 with about 80 shows scheduled for the third annual tour. This Wednesday we have the REEL ROCK Grand Premiere in Boulder. We call it the "Grand Premiere" because it's not actually the World Premiere – we've had a few shows already, in Squamish, Vancouver, Calgary, and a couple other towns. These shows have given us a chance to make sure everything is running smoothly, and to get feedback before making final tweaks to the program for Boulder. So far people have been incredibly psyched with the show – here are a few comments we've gotten: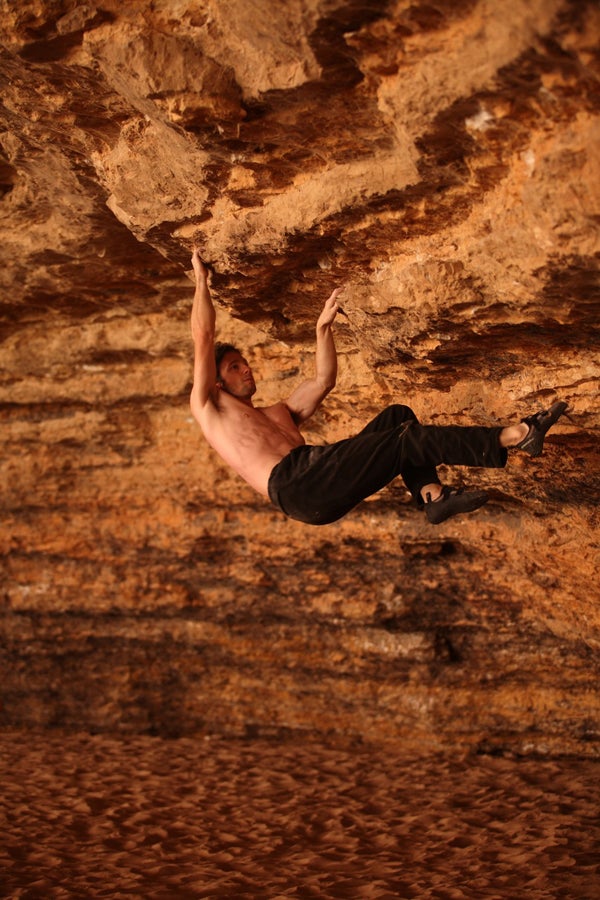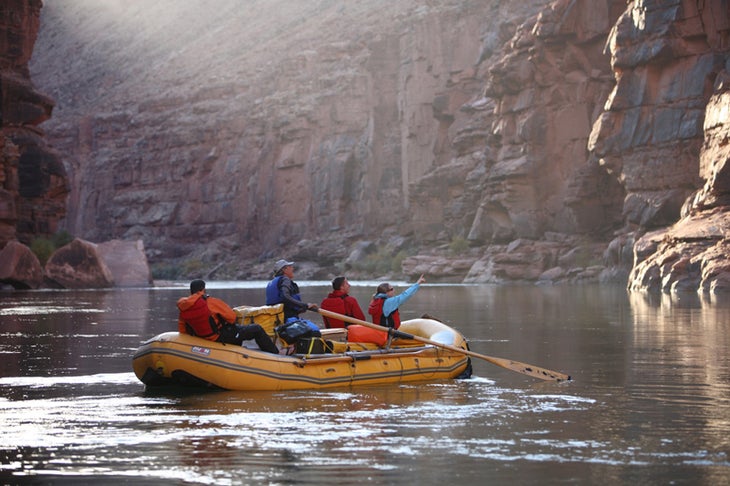 "…That footage of Dean trying to to work that move surrounded by clouds on the Eiger was bananas, as was the footage of Daniel sticking that wild dyno. The crazy trad fall, Chris Mac flying, the tower jumping, Tommy showin' the kids up… too many killer segments to comment on. I left feeling seriously psyched and really glad I went. I even went buildering with a crew after we watched the show and the discussion was all about the films…"—Jack in Squamish "…I thought the SA bouldering was awesome…Those guys were freaking beasts. There was at least one moment for each climber that the crowd freaked out. Tommy thumb dyno. Daniel catching crimps one handed and swinging. And Paul crimping razor blades…"—Big UP Blog comment "…for those whom have not yet seen this movie….. it is the most AMAZING damn climbing movie ever(Sharp End…though every other looked damn good too)!! That free solo scene with Potter on the Eiger in the clouds…unreal. And the Checkeslovakian climbing!!!! and oh, Steph soloing that wall…. WOW!!not to mention all the burly N.American climbing!—Gripped forum comment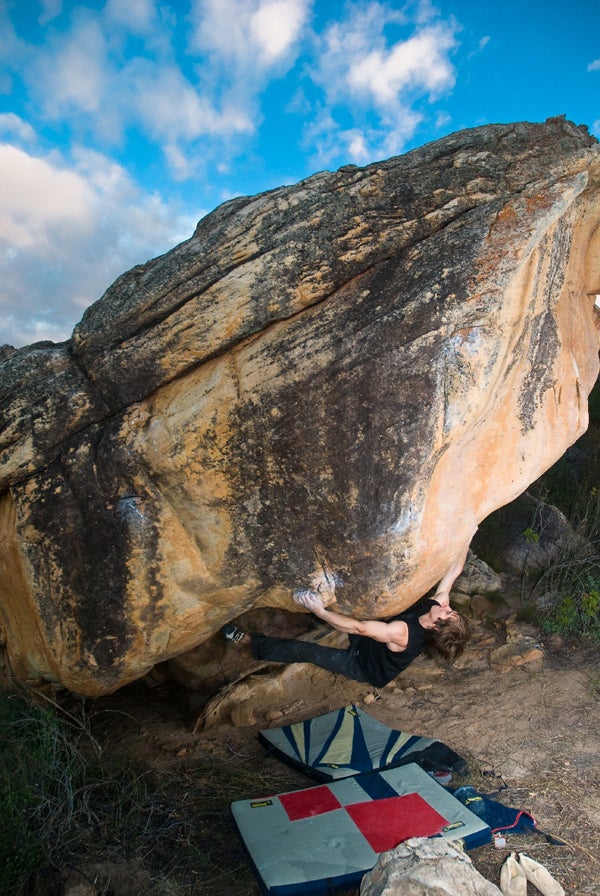 Boulder is always a packed house and a huge party. Pete and I will be there to introduce the films along with guests Tommy Caldwell, Dean Potter, Daniel Woods, and more of the climbers from the films. The only issue we've had in putting together this year's program is how to pack it all in. We have by far the most varied line-up of films. Here is the complete rundown:1. REEL ROCK Welcome Video: 2:00Highlights from all the films to get the blood pumping. 2. REEL ROCK Filmmaking Competition Winners: 6:00The best short films from upcoming filmmakers, as voted on reelrocktour.com. At the Boulder show we will anounce the competition winners for the first time, and the winners will get huge prize packages from our sponsors. 3. Grand Canyon Walls: 10:00Beth Rodden, Tommy Caldwell, and Chris McNamara spend three weeks rafting down the Grand Canyon, making first ascents along the way. Produced by Big UP and Sender. 4. On Sight: 8:00An excerpt from Alastair Lee's new film about on sight climbing, featuring scary routes in the UK. 5. Aerialist: 10:00An excerpt from the new film by Brad Lynch that follows Dean Potter on his many adventures. 6. South Africa: 14:00Daniel Woods, Paul Robinson, and Tommy Caldwell on some of the world's hardest boulder problems in Rocklands, South Africa. Produced by Big UP7. Intermission: 15:00Schwag-o-rama, many great give-aways from our sponsors8. The Sharp End: 55:00The new feature from Sender Films is all about the danger zone – run-out routes, scary high-ball boulder problems, ice-covered alpine walls, and all- or-nothing free solo ascents.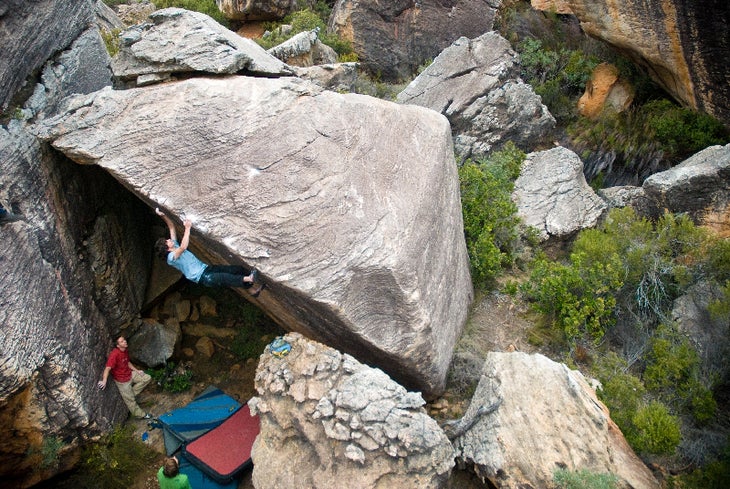 Personally I'm excited to see our newest footage, the South Africa stuff, on the big screen. I spent two weeks shooting in Rocklands at the end of July, and Cooper Roberts and Andy Mann got a headstart, shooting an extra week before I arrived. The place is spectacularly beautiful and has the hardest, craziest boulders I've seen. Daniel and Paul were ripping as ever, repeating most of the good hard problems and putting up a bunch of their own. Tommy also showed he's not just a big-waller…Here's a list of the problems that are featured in the REEL ROCK cut:Shoshaloza, V12, PaulPinotage, V10, DanielSky, V14, first ascent, Daniel and PaulPower of One, V13, second ascent, DanielBlack Shadow, V13, Tommy30's the new 20, V12, first ascent, TommyDerailed, V14, first ascent, DanielBrown Shadow, V11, first ascent, DanielQuintessential, V13, PaulAmandla, V14, third ascent, Paul El Corrazon, V13, first ascent, Daniel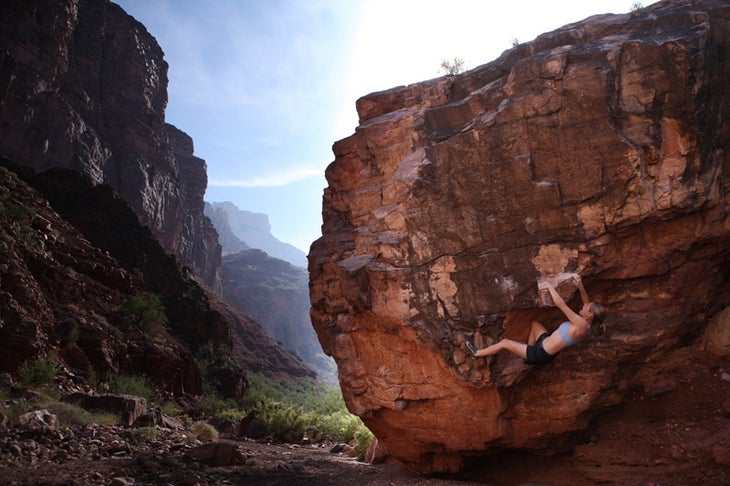 Again, the problem here was how to squeeze it all in. We actually have so much more good footage than we could fit into the tour cut. The South Africa stuff will be part of a new feature we're working on for 2009, but for now you can see it a few weeks removed from real-time, only on the tour. I'm also looking forward to Pete Mortimer and Nick Rosen's feature film, The Sharp End, as I haven't even seen it yet, but I've heard amazing things. I'm saving it for the premiere so I can experience it as fresh as the rest of the audience. One of the highlights is sure to be the footage of Dean Potter soloing the north face of The Eiger with only a BASE rig for protection. People have been speculating about doing that for a long time, and Dean is the first to pull it off, should be crazy to watch. Last year in Boulder we turned away at least 150 people at the door, having packed the Boulder Theater to capacity. As of Monday morning there are still tickets at The Spot, Neptune Mountaineering, and Boulder Rock Club, so go pick those up and don't get shut out! See you there, or at the after-party, or up at the boulders the next two days!—Josh Lowell