Josune Bereziartu – Pro Blog 8
Heading out the door? Read this article on the new Outside+ app available now on iOS devices for members! Download the app.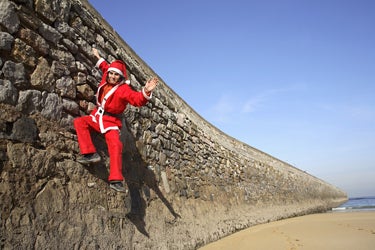 Well, according to this, many people ask for what I want for next season: Be conscientious of enjoying the day by day — not only on those ephemeral moments of success. To face a project is not only focusing on being successful or not! This is only the point of the iceberg. Be conscientious about mentality, about those several days of bad feelings, about not giving up, about refilling your mind with positive attitude, and, finally, go ahead, again and again … this is the most important thing. This is the way that leads you to your project. After all, the success we're looking for is so ephemeral. With this wish (and especially more high peaks mountaineering) and climbing will be pretty popular. There are some professionals around mountaineering and climbing, but also between the whole climbing community that approach climbing with the same mentality.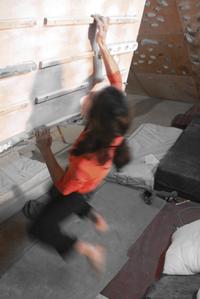 There are climbing gyms. There are trainers. Facilities to go to almost every day to climb outside. So this makes that speak about serious training schedules, training programming, etc, not a rare conversation between climbers under a cliff while trying a route. But all this is not always easy to follow. For some climbers, it's a good solution to follow this rigid way, for others it can be a nightmare and can become a salvation for a few. I'm nobody to give advice. I just can tell what I understand of my climbing way, sometimes, many times suffering a lot, sometimes, many times, going ahead with freedom of manners, sometimes, many times, falling more than I would like, but ALL THE TIME raising from all those falls.
—Josune Bereziartu