Mari Salvesen FA's 'Tazlov' 5.13d Trad
The roof crack has a V10 lip encounter, overcome with a double drop knee and crystalline crimps.
Heading out the door? Read this article on the new Outside+ app available now on iOS devices for members! Download the app.
Earlier this month Mari Augusta Salvesen made the first ascent of Tazlov (8b/5.13d), an imposing roof crack outside Bergen, in Norway. The 30-meter line follows a slabby groove for 10 meters, then tackles the roof using a mix of flared hand jams, crimps, a full splits, and "a very technical feet-first heel-toe smear," before pulling the lip and continuing up bold 5.10 to the anchors. Salvesen estimates that the crux alone is V10.
Climbing reached out to Salvesen via email post-send to learn more about Tazlov. The following interview has been lightly edited.
***
Climbing: What is your history with this route?
Salvesen: When I moved to Bergen a few years ago I spent a lot of time in this area, either taking my parents up multi-pitch routes or practicing rope solo on the easier classics. The project, now named Tazlov, is a very obvious line on a less traveled cliff in this area. In fact all the time I've spent at this crag only twice I've accidentally met people there, the first time being my cousin and the other being a group of beginners who went to the wrong crag. I asked around a little bit about the route, but didn't get the impression anyone had given it a proper look. An older local with good knowledge of the area just told me he'd written it off. To be fair, I guess they have better things to do than obsess over this route; there's quite a lot of good sport climbing around. I did occasionally bring partners to try it, but didn't really see anyone pull any moves. The crux is pretty full on, and it's hard to have a casual try. 
I have been dabbling on this route since 2019, however it wasn't until I finished off the other hard trad routes in the area (the crag only goes up to 8a/5.13b) that I was faced with the dilemma of either starting to sport climb or give this route a proper effort.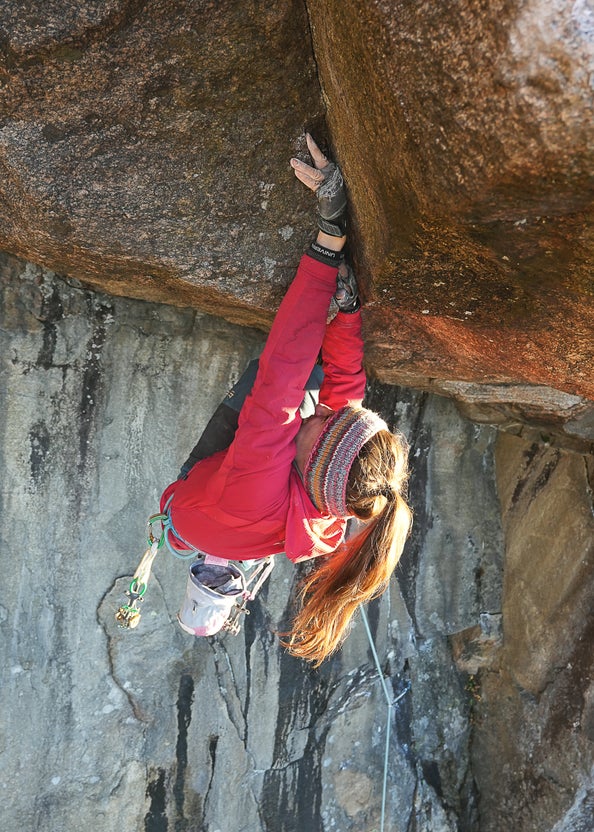 Climbing: Where is Tazlov? How long is the climbing season?
Salvesen: It is located in a reasonably well developed area with sport, aid, and trad routes. The approach is short, with pretty easy access. I never figured out the season to climb it, and that's probably been the biggest challenge. Tazlov takes about a week to dry, so I figured it would be a late summer route. Then this summer we didn't have one consecutive week of dry weather. When the weather window came late autumn I tried my best to navigate redpoint attempts in a busy work period, but came up short after nine attempts. Then it started raining again and I wrote it off for the rest of the year. Stars aligned, though, and this winter, just before the snow came, the seeping in the crack froze, and made the route dry enough to try again! Colleagues, family, and Pete all supported me in different ways to facilitate so that I could have a few attempts, and then it came together in perfect conditions. 
Climbing: Can you describe the route itself? How does it protect?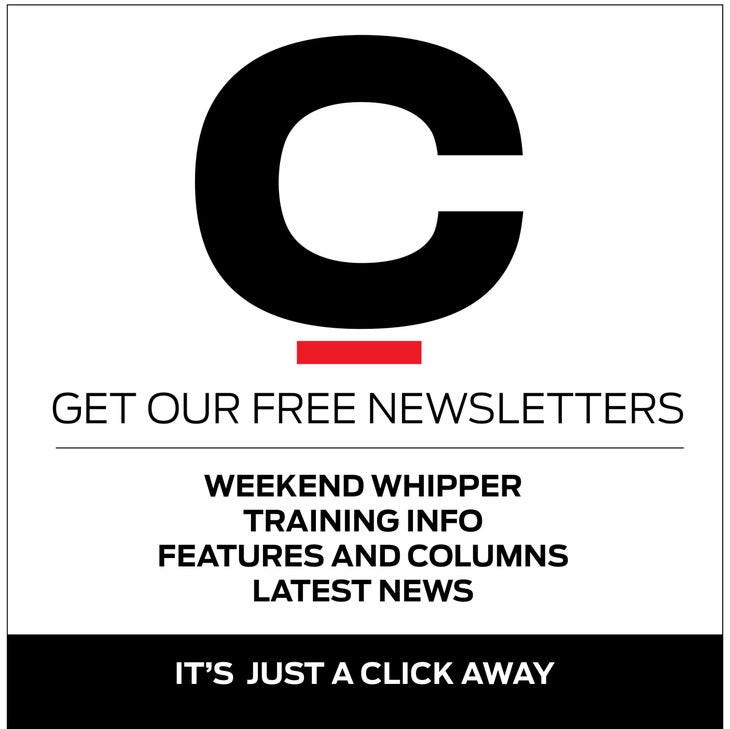 Salvesen: The route starts up a slab where you can place protection, but you don't, because of hideous rope drag later. It's really easy. One slightly insecure, wet move to reach the roof, where you can stand comfortably before setting off out the roof. The roof crack is red- and yellow-cam-size jams, or you can hold the edge of the crack. For me jamming was easier. The right hand gets really wet, so it needs to be properly wiped off before continuing to the lip. At the lip you hang off shallow hand jams and place a piece, before taking on the crux. That's when it gets quite awkward. The crack disappears into a steep leaning corner with very unsatisfying holds. I ended up with a very technical feet-first heel-toe smear, to get some weight off the small holds, but then you have to basically do a split and match foot-hand, so the movement is quite peculiar. It's the type of sequence where if it wasn't my first ascent, men would wind themselves up over me cheating the original beta by being flexible. The crux boulder is well protected by the yellow cam, and just as a fall could risk you slapping into the slab below, the climbing eases off into a bold 6a+/5.10c to the anchors.
Climbing: Do you have any favorite memories of projecting Tazlov?
Salvesen: Some funny moments have been when my parents come out to spectate. They live nearby the climbing area, and are incredibly supportive of whatever I choose to do with my time, without really questioning it. They'll typically come out there in a pair, bring snacks, have little outbursts of excitement, all while not really having a clue what's going on. Just as I'm pulling through the hardest move of the crux I can hear my father below asking me the most trivial question, and my mother hushing him to be quiet. They're funny characters. 
Also read: