Miguel Ventura – Pizza maker, artist, family man, social servant; Red River Gorge, Kentucky
Heading out the door? Read this article on the new Outside+ app available now on iOS devices for members! Download the app.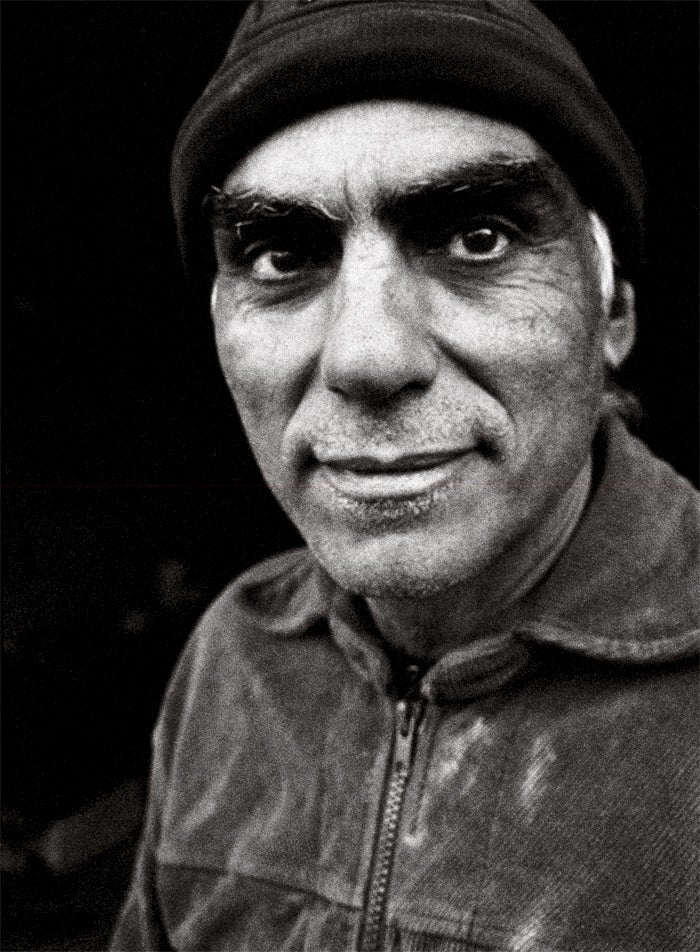 Pizza maker, artist, family man, social servant; Red River Gorge, Kentucky
Climbers will find a welcome bit of reverse discrimination at Miguel's Pizza, in the heart of the Red River Gorge, in Slade, Kentucky. A pizza box tacked to a tree out front reads "Climbers Only." The man behind the sign is Portuguese émigré Miguel Ventura, 56, the owner of perhaps the most climber-friendly joint in the country. Miguel bought himself a slice of backwoods real estate in 1984, and the next year opened the Rainbow Door, an ice-cream shop catering to the handful of trad climbers at the RRG then. Now, 24 years later he slings pizza and climbing gear instead, and on a busy spring or fall weekend you'll find upwards of 80 tents in his campground out back. (Miguel's wife, Susan, and three kids, Dario, Sarah, and Mark, help run the bustling business.) Miguel makes large woodcarvings, too, and if you've eaten his pizza, you've eaten from his garden.
We hooked up wireless Internet service …[But] we've heard some people complaining that they liked the old times. People interacted more — now they're all stuck on their computers. It's not like the old days. Everybody sat around and chatted, and it'd be more personal. Now, anything that goes on here at Miguel's is broadcast on the Internet.
We go through people here every four years, basically — they start as they go through college, and then leave when they graduate. So we've gone through four generations already. It's a cycle, like life.
We all try to make sense of our own lives. I did the same thing [the climbers here] are doing — I traveled for eight years and was an artist. Then I decided I wanted to settle down and make sense of my life. You just have to fit somewhere.
I think now, the biggest thing is the globalization — kids are traveling the globe now and trying to make a niche with that. One guy came in trying to sell me chalk bags made in India.
We're here as long as we're supposed to be. That's always how it's been.
I leave here, and the climbers take over, so I don't know what goes on at night. I think the scariest thing that ever happened was when a tree fell on this young lady's tent. The power line caught it and kept it from crushing her and her little dog… they used a knife to cut her out.
I start at 5 in the morning and have two guys who help me prep, and I cook up the crusts and get ready for the day.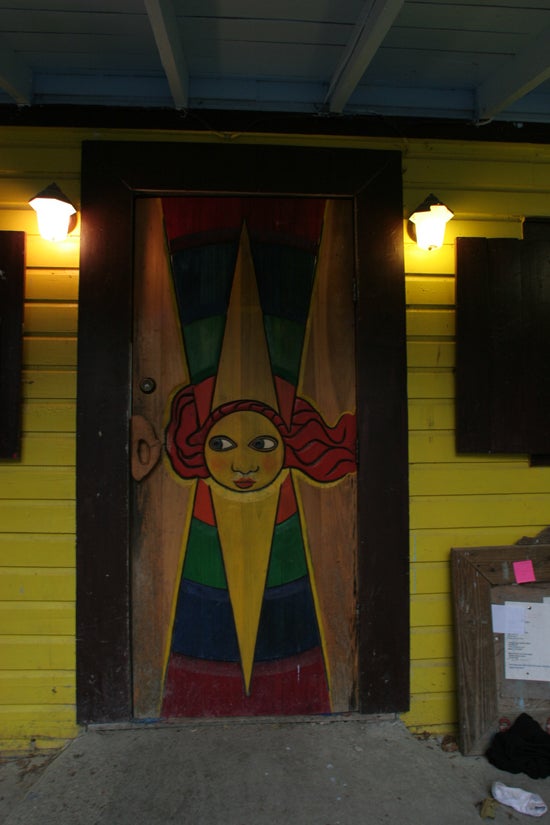 Art has always been a way out of boredom. I've always done it. I came from Portugal and ended up in Connecticut in a ghetto, so art was kind of an escape for me. So, I kept it up. I used to do paper stuff, lithographs and etchings in the 1970s, running around playing the art world. When I came to Kentucky, there was so much timber here that it became my "paper." I enjoy carving wood — I'm not very good at it but it looks good enough.
I get along with climbers. There's a few we've had to straighten out, but climbers are pretty easy to deal with. I like their creativity. It's neat to go down in the basement and see them drawing, creating things. It's really good. I couldn't do this for the tourists. I just couldn't. It would be boring.
I think the biggest thing a climber can do is to continue humbling himself. Climbing teaches that, and you should stick with that.
I never really got into sport climbing. So it's Fortress Wall, Tower Rock, and the Long Wall for me. Trad — that's what these guys taught me how to do first. Sport climbing — well, I've gotten up a few 5.9s and 5.10s, but that's about it. I really don't train enough for anything harder. The thing I would like to do is have someone guide me up something big in Yosemite, something tall. I think [big-wall] climbers are really like astronauts. They should make money being astronauts instead of hanging out on cliffs. Because they've got it.
Occasionally I go out and climb, but I never became overwhelmed. Climbing is a good recreational sport. You get to meet a lot of people. My children are all into it — my son is too much into it right now. I wish he'd run the business more.
I'm a janitor, I'm a pizza man, and I'm a social servant. I'm a gardener, carver, husband, and father. I mean, you just do it all. That's really life. You don't have a title — you just exist. Some days you have good days; some days your back hurts.