MYO headlamps and AA/LR6 rechargeable batteries
Heading out the door? Read this article on the new Outside+ app available now on iOS devices for members! Download the app.
1 – I recently purchased a MYO-series headlamp. How can I find out if it is compatible with AA/LR6 rechargeable batteries?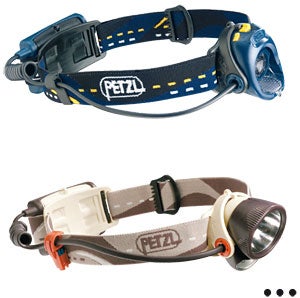 Due to advances in the performance characteristics of AA/LR6 rechargeable batteries (especially their higher output during discharge), they can in certain cases of intensive use, cause quality and safety problems with MYO-series headlamps. When the headlamp is used with AA/LR6 rechargeable batteries, if a short-circuit appears in the cable connecting the battery case to the lamp, the cable can spark, melt, or catch fire. This poses a burn hazard tothe user.
The number of reported incidents is very low, representing 0.004% of total MYO headlamps sold. Nevertheless, this rate of incidence does not meet our standards ofreliability and safety.
As a result, Petzl has decided to alert endusers and to take the necessary correctiveactions.
Attention :
This information applies to all Petzl MYOseries headlamps manufactured before the end of June 2008. For these headlamps, only alkaline batteries should be used. Rechargeable AA/LR6 batteries must not be used. (photos, MYOLITE, MYO)

Since July 2008, modifications are underway for our currently available MYO headlamps to make them compatible with AA/LR6 rechargeable batteries.
Frequently asked questions
If the battery case has RECHARGEABLE BATTERY COMPATIBLE engraved on the inside, you can use it with AA/LR6 rechargeable batteries without any problem.
If the MYO-series lamp's battery case has no inscription engraved inside then use only alkaline batteries with it and do not use AA/LR6 rechargeable batteries.2 – I have already used my incompatible headlamp with rechargeable batteries and it worked fine. Can I continue to use it with those batteries?No. Based on the returns we have seen, you should only use rechargeable batteries on headlamps that are marked: rechargeable battery compatible3 – Can I use 1600 mAh low amp rechargeable batteries with my noncompatible headlamp?No. This safety alert applies to all types of rechargeable batteries. It is the way the battery delivers the current, and not the battery's capacity (1600 mAh) that can cause a problem.4 – How should I choose a headlamp in the store ?MYO-series headlamps that are compatible with AA/LR6 rechargeable batteries will soon be marked with a sticker on the packaging: AA/LR6 RECHARGEABLE BATTERY COMPATIBLE5 – Can AA/LR6 rechargeable batteries be used with other Petzl headlamps?Yes. See the battery compatibility chart for more information.6 – What should I do if my headlamp is not working?En France, contactez votre Service Après Vente à l'adresse suivante : Petzl SAV ZI de Crolles – Cidex 105 A 132 Rue du Pré Blanc 38920 CROLLES Or by email : aftersales@petzl.frFor other countries, contact the After- Sales-Service of the Petzl distributor in your country.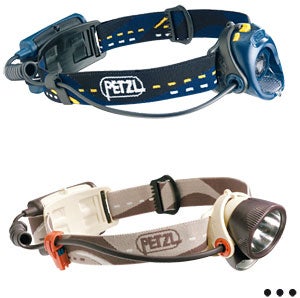 If you have any other questions, pleasecontact your Petzl distributor.