Heading out the door? Read this article on the new Outside+ app available now on iOS devices for members! Download the app.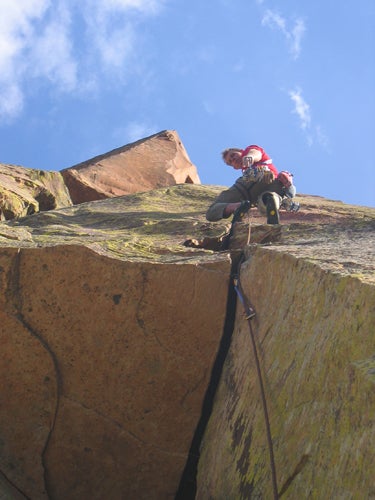 LEAD, FOLLOW, OR GET OUT OF THE WAY
The world of climbing is constantly evolving with difficulty standards being raised and speed ascents getting faster each year. We rock climb for many reasons: the solitude, aesthetics, the movement, the numbers, exercise or just to hang with the crew. The thoughts of change in this article were inspired by years of observations, personal experiences, and listening to others. What I am writing about is courtesy, other sports insist upon it, climbing needs to embrace it.
Let me give you some examples: in motorsports racing the slower cars move off the raceline when getting lappped, on the golf course faster parties play thru the slower ones … We see it in our lives everyday and we learn from those who are more efficient than us. The time has come for this same learning process to take place in the climbing world. How can we use the lessons learned from the world around us to relate to today's unchanged climbing ethics? Let me further explain.
You are a seasoned veteran climber, many years and much experience you have acquired but speed is not one of those attributes. You get up at the prescribed hour of the early morning and begin the long monotonous approach to the Diamond, to complete that last "big wall" route you have been dreaming about for so long. You begin the route and ascend a pitch or two, when a pair of climbers, who obviously slept in, catches you.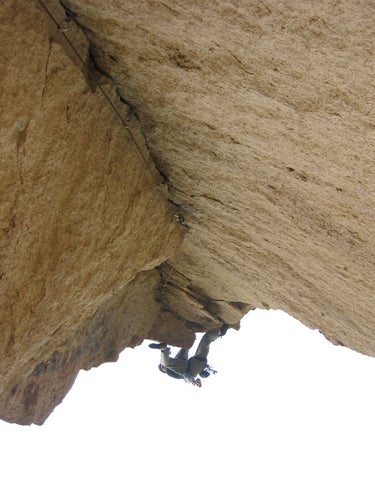 I think that everyone that climbs, because they love to climb. Some folks enjoy getting in more pitches than others. Where 500 feet is a big day for group X (we'll call them, greenbees) and where 5000 feet is a big day for group Y (we'll call them, efficient climbers). Why would you want to take away that experience away from someone who loves the sport just as much as you?
Our climbing community is small and eventually around some warm sparkling campfire, we all meet friends of friends. Just as "greenbees" work hard to ascend routes at their limit, "efficient" climbers have worked just as hard to be able to simul-climb the same route in an hour that the "greenbees" will take all day on. They worked hard in order to sleep in till late in the day so they can climb routes like Moonlight Buttress in an afternoon. "Efficient" climbers through whatever method can rock climb a route in a few hours, where the "greenbees" will take much longer.
Years ago while at Yosemite National Park, I saw "efficient" climbers wanting to warm up on the Freeblast (the first 10 pitches of the Salathe) before beginning the day, but due to "greenbee" traffic and their "not let them pass" ethic, their day were partially ruined. What was truly funny and hard to believe was that they then decided to do a route on Middle Cathedral rock and come back to begin the Freeblast at a later time. As it turned out, the "greenbees" who did not allow the "efficient" climbers to pass failed on the Freeblast and destroyed the other climber's big day without finding any success of their own. The "efficient" climbers quickly dispatched nearly 1000 feet of a route they never saw before and came back to find that the queue at the base had not changed at all.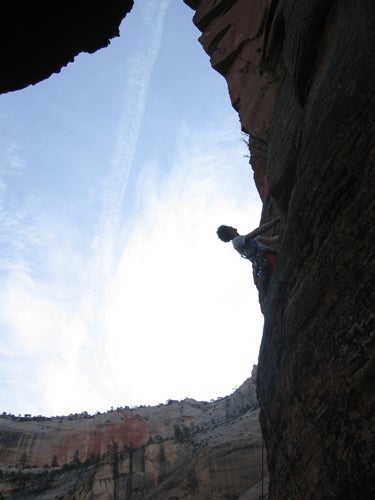 It's Not Just for Multi-Pitching
Now that I have your attention, I would like to illustrate how this works with sport climbing and yes, even bouldering. Sport climbing has the stigma of taking too long, routes being poorly bolted, too much spray, blah, blah, blah. I see it as another avenue of rock climbing and enjoy it immensely. How can the ethic of "step aside sucka" be implemented in these situations, well just read on and learn.
Again, "efficient" rock climbers can climb single pitch climbs very quickly and safely (especially when they know the route). If you are at an area where you may be holding others up at the crag, I say let those that can climb do the route climb first and then try yourself. Or better yet, go to another area where you can hone your skills in an unobstructed and peaceful environment.
Weekends at popular sport climbing areas usually have a plethora of great pitches, so take a step back and let those who are rolling through send them and move on. You might actually learn from these "efficient" climbers about cleaning routes quickly, lacing up while your partner pulls the rope, having the draws ready for the next climb before the route is cleaned and so on. These little tactics can make the experience better for everyone involved and help you get more climbing in. Personally, I have had many fine days at the crag where I have allowed the faster climbers thru. If your plan is to lounge around at the crag and maybe climb a pitch or two, it might be a better idea to stay home and relax by the pool. It seems that this problem persists at every crag, whether it's on the East or West Coast, traditional or sport climbing and even bouldering or gym scenes. It is a problem and must be addressed and corrected.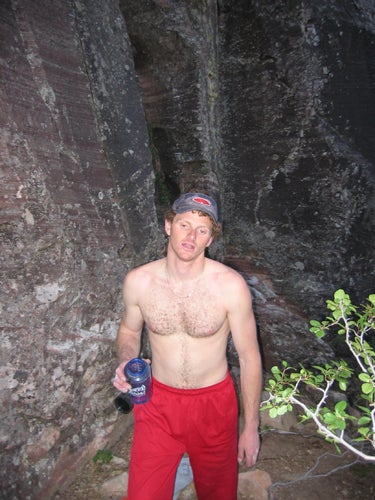 As you read this, I am sure that you have come up with many questions such as: Who the hell do I think I am? How can I tell who the efficient climbers are so that I can step aside when they come thru? Am I a "greenbee" or "efficient"? Can I sign up somewhere to let people know that I am an efficient climber so that I never have to wait again? Are there standard efficient times for long routes? What does "wired" mean? And lastly, where does the author live so I can kick him in the teeth? Well, let me shed some light on the matter. The following is a list of things to remember while traditional climbing, sport climbing, or bouldering.
You're a "Greenbee" if:
you are still trying to get over 10 pitches of "moderate" climbing in a day

you take over an hour to lead a pitch below your ability

exchanges of gear at belays take over two minutes

racking up consists of more than five minutes at the base of the route

your rope is consistently tangled and poorly managed

you carry 25 pieces of gear for a 25 foot crack pitch
You're an "Efficient" Climber if:
you are doing multiple long routes in a day at/or below your ability

you and your partner have minimized waste time at the crag and maximized climbing time

you make safe and quick decisions while on route in order to not waste time
Rob Pizem is a high school science teacher and a CAMP and Madrock athlete who has lived and worked in Austria with a broken back for the past year. "Piz" can be found charging up old routes and establishing new multi-pitch lines with a beaming smile on his face and infectious laughter where ever he goes.