The 10 Most-Read Climbing Articles of 2017
The most popular climbing stories of the year, as chosen by the eyeballs of our readers.
Heading out the door? Read this article on the new Outside+ app available now on iOS devices for members! Download the app.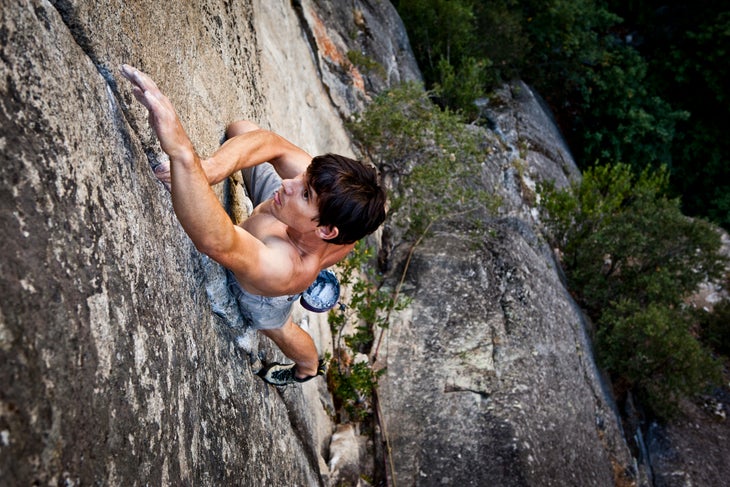 2017 was an eventful year in our sport. Alex Honnold completed the first free solo of El Capitan via Freerider. Margo Hayes became the first woman to climb 5.15a, and then Angie Eiter became the first woman to climb 5.15b not long after. Adam Ondra established 5.15d. We lost legends young and old, including Royal Robbins, Fred Beckey, Ueli Steck, Hayden Kennedy, and Inge Perkins. And much, much more.
The gallery below lists the most popular climbing stories we published in 2017, with a few staff favorites mixed in.
The 10 Most-Read Climbing Articles of 2017
#10. How Miguel's Pizza Made the Red River Gorge What It Is Today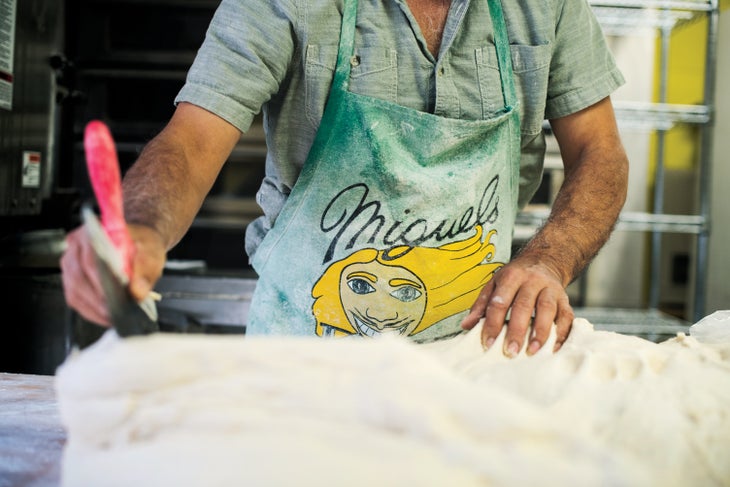 Without Miguel's, and what it's provided to climbers for 30 years, there really would be no Red River Gorge—at least, the Red would not be what it is today. 
#9. The Last Lead: Aging Out of Climbing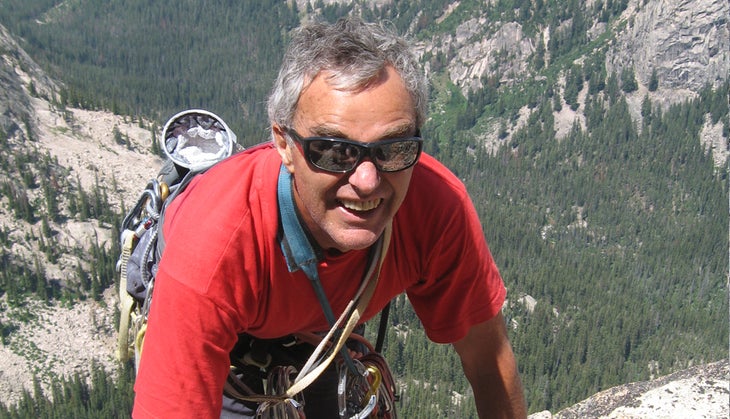 At 78, climber, hall-of-fame skier, and former mountain guide Dick Dorworth had to make a difficult decision. 
Staff Pick: Photo Gallery—11 of the World's Wildest Sea Cliff Climbs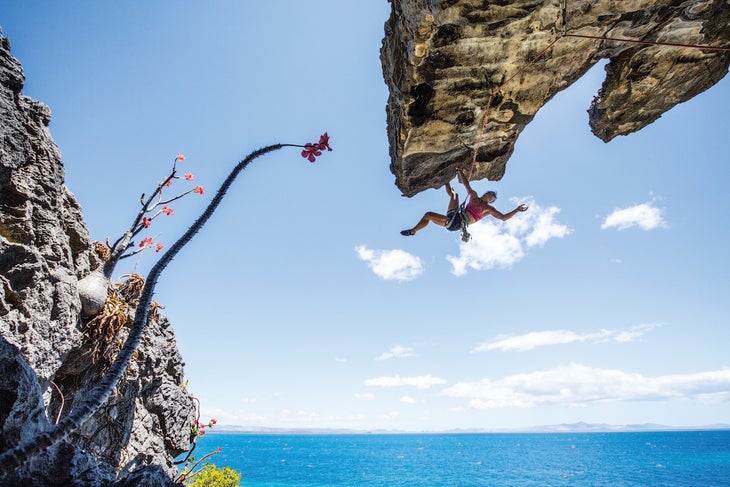 "My favorite of the year is the "Where the Waves Meet the Rock" from our July 2017 issue. Although this photo essay was visually connected with the common theme of rock and waves and shot by one photographer, Andrew Burr, I was inspired by the varied moods and colors of the ocean from location to location. It was eye opening to see the different coastal climbing destinations around the world—with DWS, sea bouldering, sport, and trad routes all represented in the piece." —Claire Eckstrom, Climbing Art Director
#8. Unsent: Welcome to Sendhaus™—America's Hippest New Climbing Gym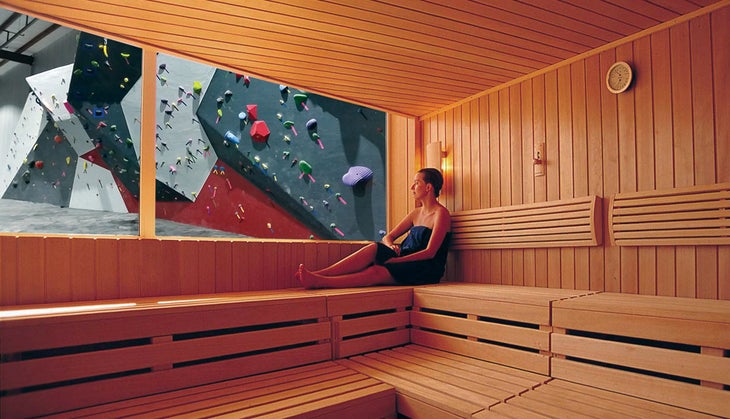 Sendhaus™ is the premier facility for affluent millenials that heard rock climbing was a great workout. 
#7. El Cap in a Golden Day: Alex Honnold Leads His Mother Up Lurking Fear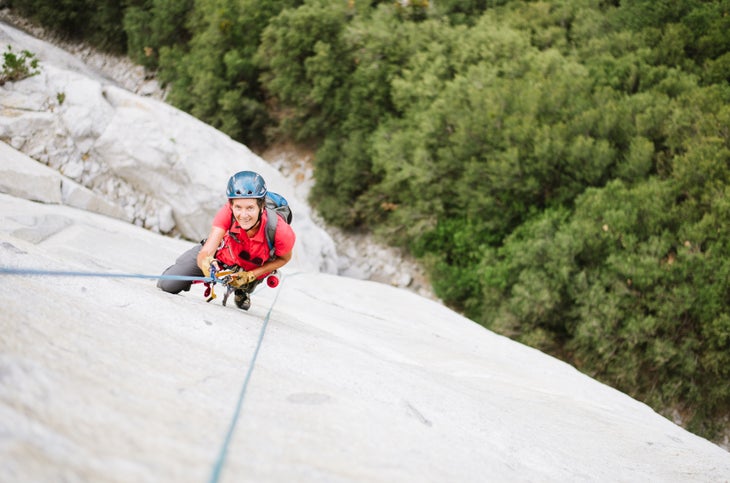 When Dierdre Wolownick asked Alex Honnold if he thought she'd ever be able to climb El Cap, she didn't expect he'd say "yes." 
Staff Pick: Christoper Deuto and the New Wave of Kid Crushers Redefining Performance Climbing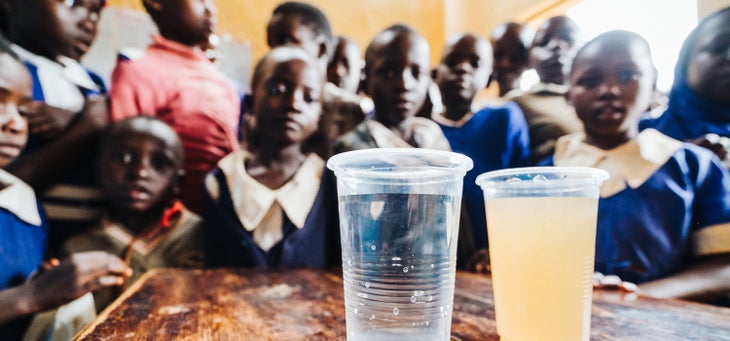 "Zoe Gates did an amazing job of embedding herself with Chris Deuto and his family, both on the rocks and at the climbing gym, to give an up-close, personal, and deeply researched look at what it's like to be a young, up-and-coming gym/team climber these days. Whether we old crusters are ready to admit it or not, the kids have blown right by the old guard in terms of standards, psyche, and energy, an evolution that's been slowly unfurling over the past two decades since the ascension of then-teenaged Tommy Caldwell and Chris Sharma. But these kids also work hard—like, really, really hard—to climb at the standards they do, and anyone thinking of writing them off as just having "no bodyweight and strong kid fingers"—and that that's the only reason this newer generation climbs hard—should come away impressed by how hard Chris Deuto and others like him are training and focusing on their climbing goals. I really enjoyed this firsthand look at the life of a top young climber." —Matt Samet, Climbing Editor
#6. Behind the Scenes of Alex Honnold's Freerider Free Solo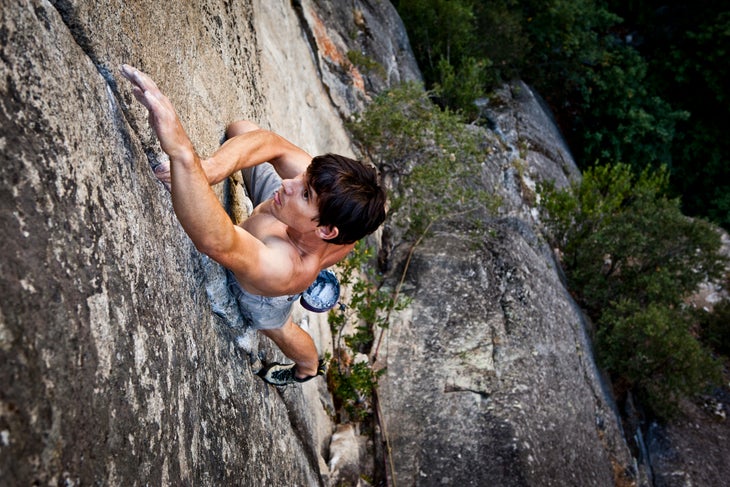 A personal friend of Honnold, James Lucas provides an intimate look at a side of of the soloist not usually seen in the media. From failed initial attempts, to close calls on previous solos, to concerned friends, this is what went into the historic Freerider free solo.


#5. Crusty Corner: Free Soloing Sucks (And Why We're Going to Cover It Anyway)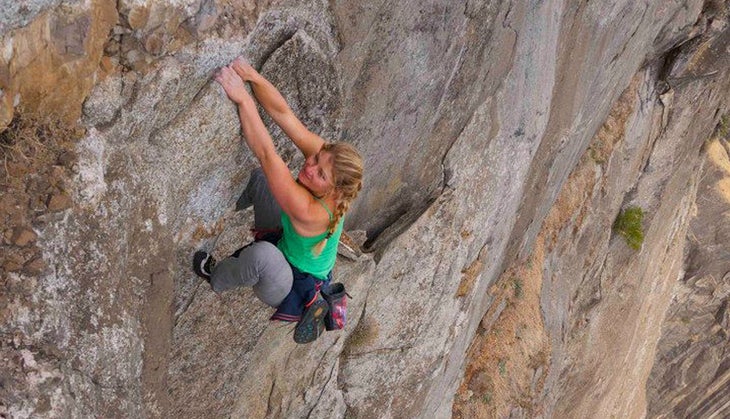 Climbing editor Matt Samet explains: The bottom line is, free soloing sucks. It's lethal, there's no room for error. It's stupid. And we're going to cover it anyway. Here's why. 
Staff Pick: First Down Syndrome Summit of the Grand Teton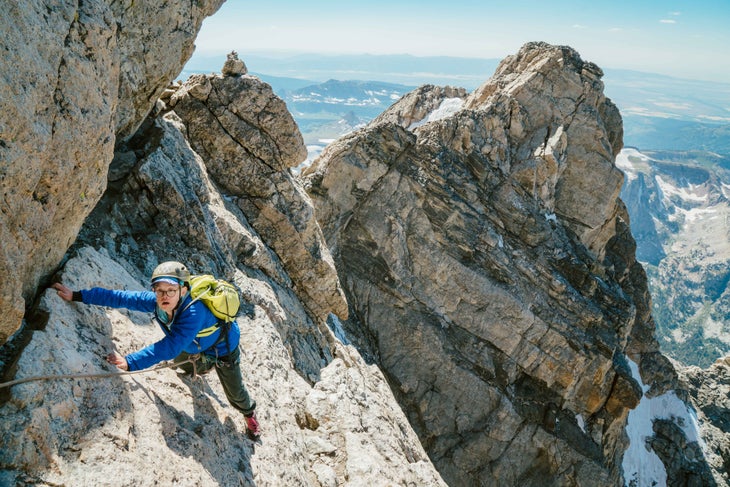 "In a year when everyone was mad at everyone else, pushing 'publish' on this story was a privilege. Everything about it is nice. Bob is inspiring. The effort Bob's family puts toward bringing joy into his life is inspiring. Bob's achievement is inspiring. Climbing Editor-at-Large Julie Ellison captured the event beautifully with both her words and photos. Save this one for a day when you need a smile and some happy tears." —Kevin Corrigan, Climbing Digital Editor.
#4. Margo Hayes Climbs La Rambla, Becomes First Woman to Send 5.15a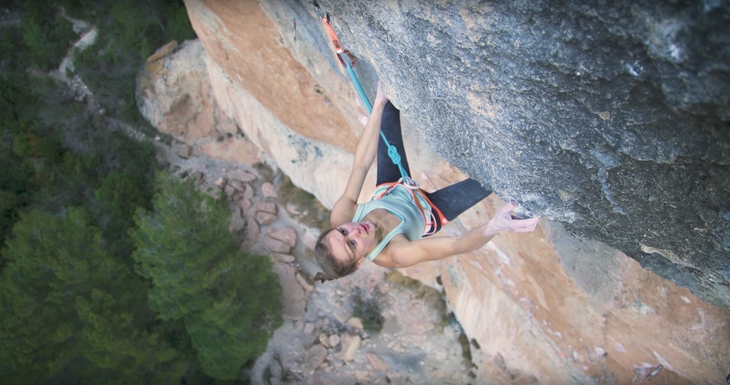 When Margo Hayes clipped the chains on La Rambla in Siurana, Spain, she made history.

Further reading:


#3. The 6 Best Tips for Becoming the Worst Trad Climber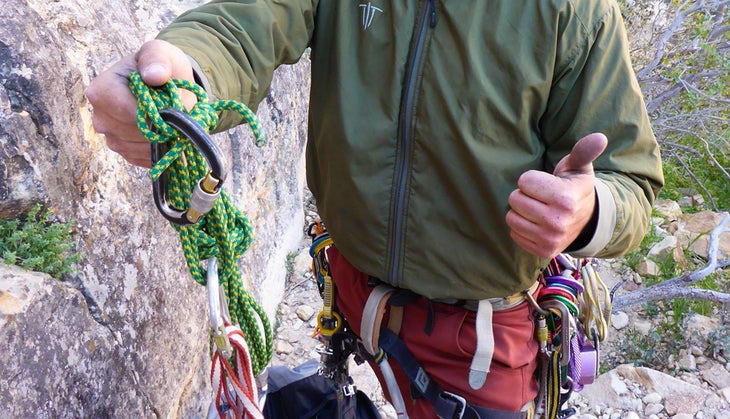 If you're an aspiring trad leader, this document will provide you with more bad advice than you can shake a rack of hexes at.
Staff Pick: Unsent—How to Lie Your Way to the Top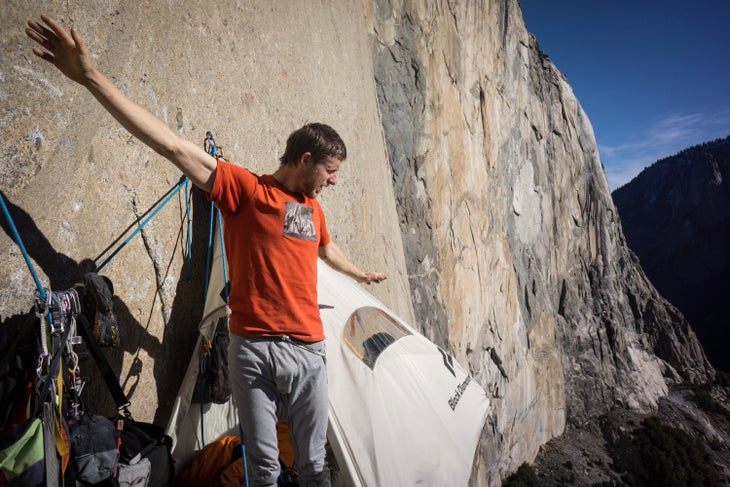 "As a mediocre climber with an above average desire to improve at my favorite sport, I want to improve fast. I found Kevin Corrigan's article on how to get to the top through a bit of ninja linguistics to be the ideal way to get there." —James Lucas, Climbing Associate Editor.
#2. Learn to Train: A Complete Guide to Climbing Training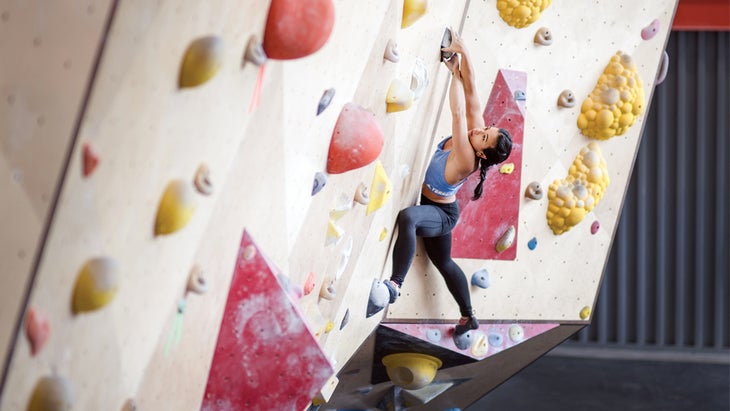 Whether you're a training newbie or have been campusing for years, these climbing-specific training methods will help you send your project and improve overall. Learn to Train provides training plans for local endurance, finger strength, power, power-endurance, and technique.
#1. Interview: The First Naked Ascent of El Capitan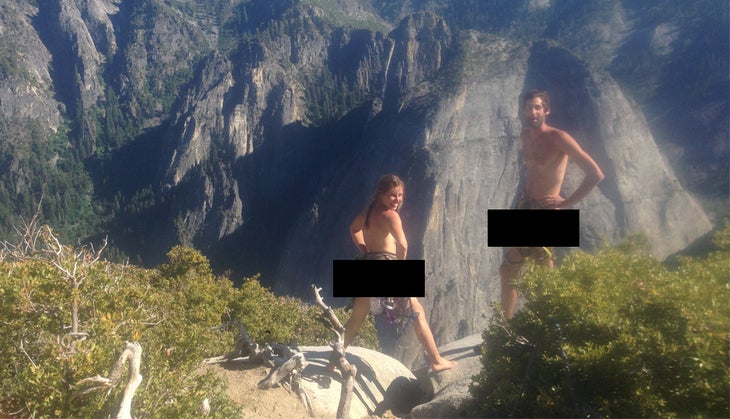 El Capitan saw two firsts this June. On June 3, Alex Honnold made the historic first free solo of the monolithic wall via Freerider, climbing the route with nothing but the clothes on his back. On June 6, Leah Pappajohn and Jonathan Fleury traded out the clothes for a rope and completed the first naked ascent of El Cap via the Nose in a day. We spoke to Pappajohn about the ascent. 
Related: