Heading out the door? Read this article on the new Outside+ app available now on iOS devices for members! Download the app.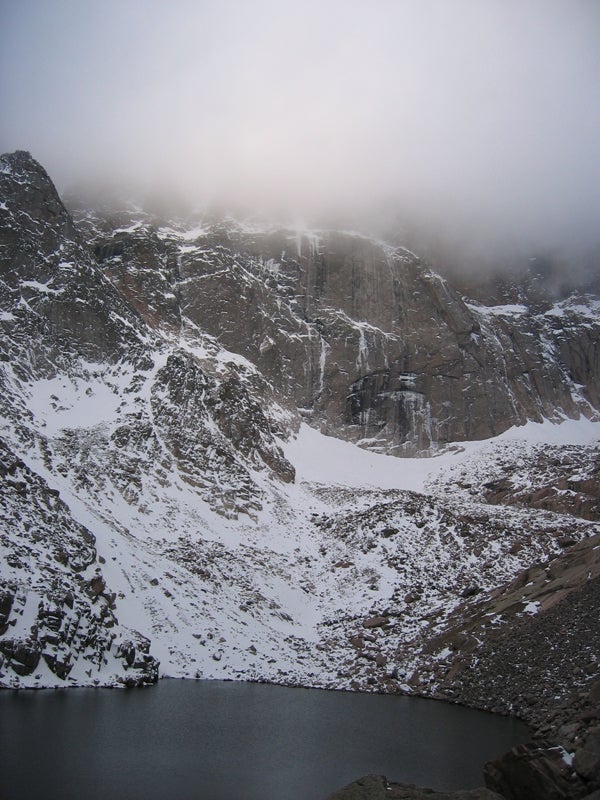 February 2009Three-fourths of the way through, she took a moment to take in her surroundings. It was before sunrise, so the early morning looked like a night sky taken from the pages of a storybook's illustrations. Her dizziness made it feel like they were in a cave, but she could see each and every glossy star against the black curtain of a sky.
They had been climbing for hours, and she could taste the soggy morning and the salty sweat of those beside her. This side of the mountain was perfectly erect, so if they slipped, they would dig their knees and elbows into the mountain's cold, strong exterior. A boulder below her was teeter-tottering but clinging to the mountain just as they had. Below that boulder was one of the other climbers.
When the muscles she could no longer feel pulled through one last time, they reached the top. And here, this sight alone, was their sole reasoning for challenging the peaks. It was even colder up there, but none of them had cared. Her lungs got to swallow the freshest air they would ever taste, savoring each breath like a dessert. The sun was just beginning to make its appearance through the clouds, turning the sky into a painter's pastel pallet. She could see for miles where endless mountains stared back at her. They looked like giant marshmallows in the sky. There were many people around, but she was the only one there.