The Dirtbag Diaries – Episode 10
Heading out the door? Read this article on the new Outside+ app available now on iOS devices for members! Download the app.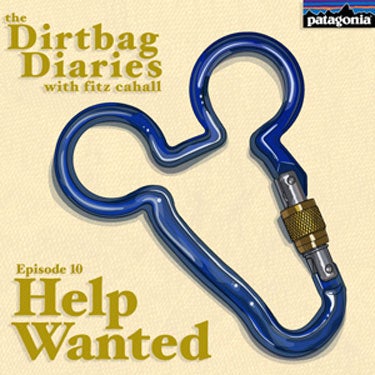 CLICK HERE TO LAUNCH The Dirtbag Diaries – Episode 10 – Help Wanted(Once open, please feel free to continue navigating our site)
There's no such thing as a perfect job. There's always a catch nagging bosses, gossiping co-workers, crummy benefits. That's why we get paid to work. But what if there was a magical place where you could get paid to climb. At the center of this magical kingdom, is a mountain and all you have to do is climb it. The job pays well and during your four hours of paid break you have the run of the place because your boss is too busy moonlighting as a talking duck to discipline you. It also comes with some sweet perks. The employee lounge is actually a secret lair atop the peak, and you're allowed to cut the line to ride the rollercoaster. What happens when a bunch of climbers are left unsupervised with the keys to the Magic Kingdom?
Find out. Some jobs are perfect, even if Tinkerbell is out to get you.