The Korean Crusher: Chaehyeon Seo Sends 5.14d at Age 14
Heading out the door? Read this article on the new Outside+ app available now on iOS devices for members! Download the app.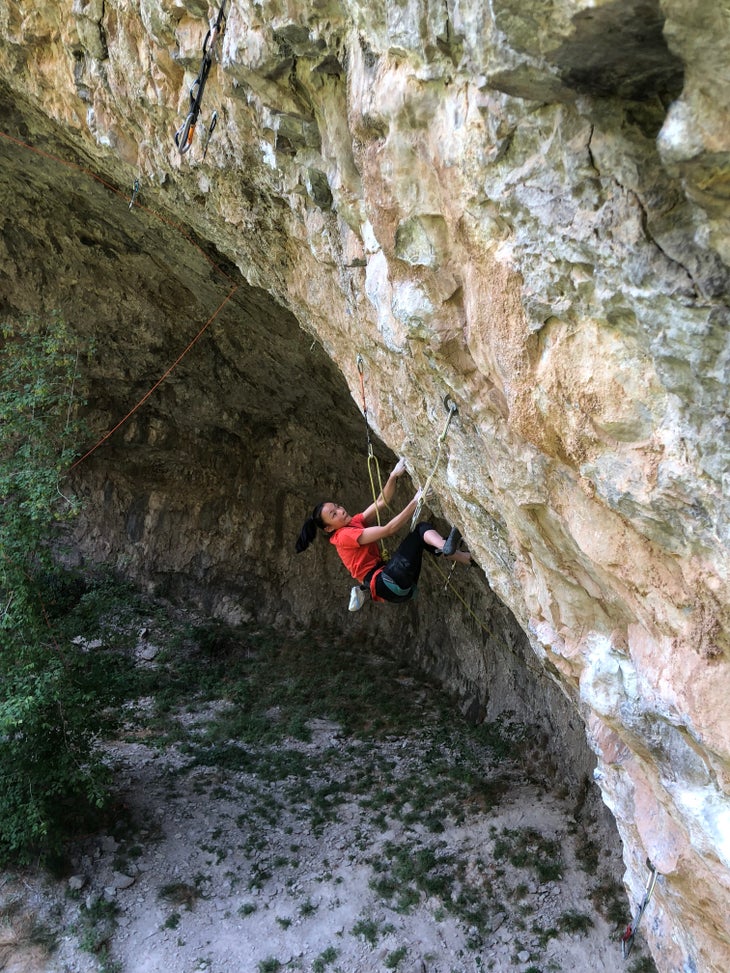 Like most 14-year-olds her age in Seoul, South Korea, Chaehyeon Seo wakes up at 8:00 every weekday morning to go to school. She enjoys science and history class. On weekends, she goes shopping with her friends in Korea's trendy Hongdae neighborhood and sometimes catches a movie at the theater. She loves homemade hamburgers and the music of Maroon 5. In many ways, Seo is a normal teenager. But belying such ordinary interests and activities is the fact that, for her age, she is one of the best climbers in the world.
At the end of July, Seo made headlines by sending Bad Girls Club at the Wicked Cave at Rifle, Colorado—a 5.14d route on steep limestone that has was bolted by Joe Kinder in 2011 and sent by Matty Hong, Jonathan Siegrist, Daniel Woods, Margo Hayes, and others. Seo quickly followed up that achievement with sends of Waka Flocka (5.14a/b) and Simply Redlined (5.14a), also in Rifle.
For Seo, this recent string of testpieces is not merely a personal accomplishment; it is tied to a family—and a culture—with deep climbing roots.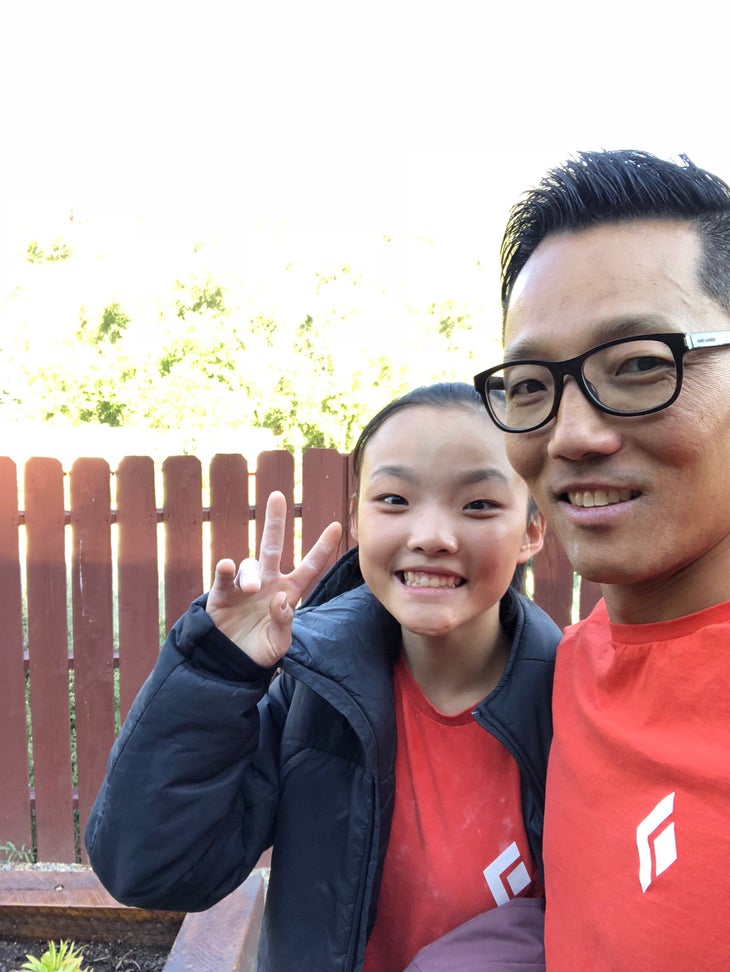 South Korea has long produced some of the world's best climbers, but in recent years, the country's most publicized achievements have resided in the competition sphere. For instance, Jain Kim has been one of the most dominant competitors on the IFSC's World Cup circuit, having won the lead portion in 2013 and 2014. Boulderer Jongwon Chon has also emerged as one of the world's top competitors.
In a way, Seo is the counterpoint to all that. Although she occasionally competes, her trip to Rifle was part of an outdoor tradition: she and her father visit one of the world's most famous crags each year. Previous years' trips have been to Kalymnos in Greece and the Red River Gorge in Kentucky.
And the influence that Seo's family has on her should not go unremarked. Her mother is a climber and makes "awesome bagel sandwiches" that serve as Seo's go-to crag snacks. Seo's father owns a climbing gym called Seo Jongkook in a southern region of Seoul. As part of his daily operations, he trains nearly 20 youth climbers there—including Seo. Dutifully, Seo goes directly to the gym at 3:00 p.m. after school and works primarily on finger strength and endurance. In fact, it was the endurance training at her father's gym that initially prepared her for Bad Girls Club, but the impetus for attempting the route was Hayes' previous send.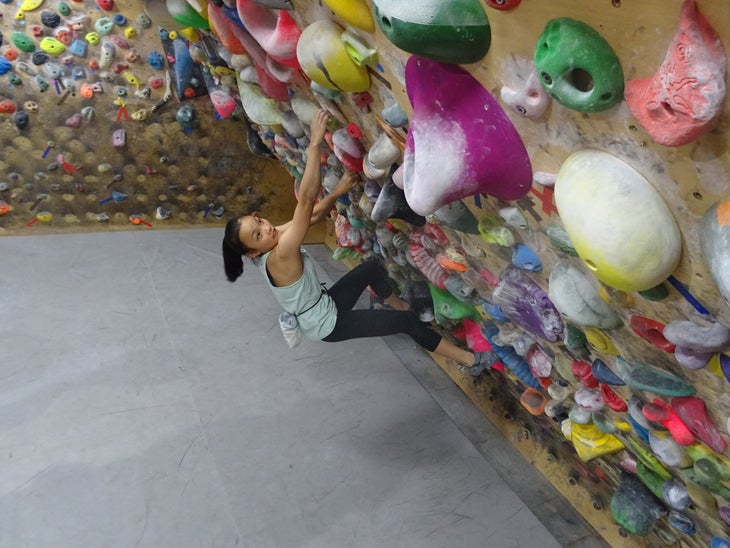 Speaking through a translator, Seo says she met Hayes in Colorado earlier this year. "She was always smiling and getting along well with other people. And despite so many people asking her for autographs, she was always kind to everyone. That's when I thought I wanted to be like her if I were to be famous someday."
Seo gave Bad Girls Club approximately 20 attempts over a two-week period. Eventually, she had progressed to the route's final crux, but the efforts were getting into her head. "I felt really heavy and tensed up—I didn't think it was going to work," she says, commenting on her attempts on the day of the send. "On the first go, I went one move further at the crux—and the final left-hand undercling was all that I had left. On the second go, every move felt tougher than before, so I was like, 'OK, it's not right.'"
Despite not feeling confident at the start, Seo says she kept progressing upward and suddenly felt reinvigorated while resting: "I was shaking my hands off to regain energy for the final push—and I looked up at the crux and suddenly felt like it was within my grasp—which eventually helped restore my confidence. One thing led to another and I found myself clipping at the top. The whole day I felt like I was dreaming."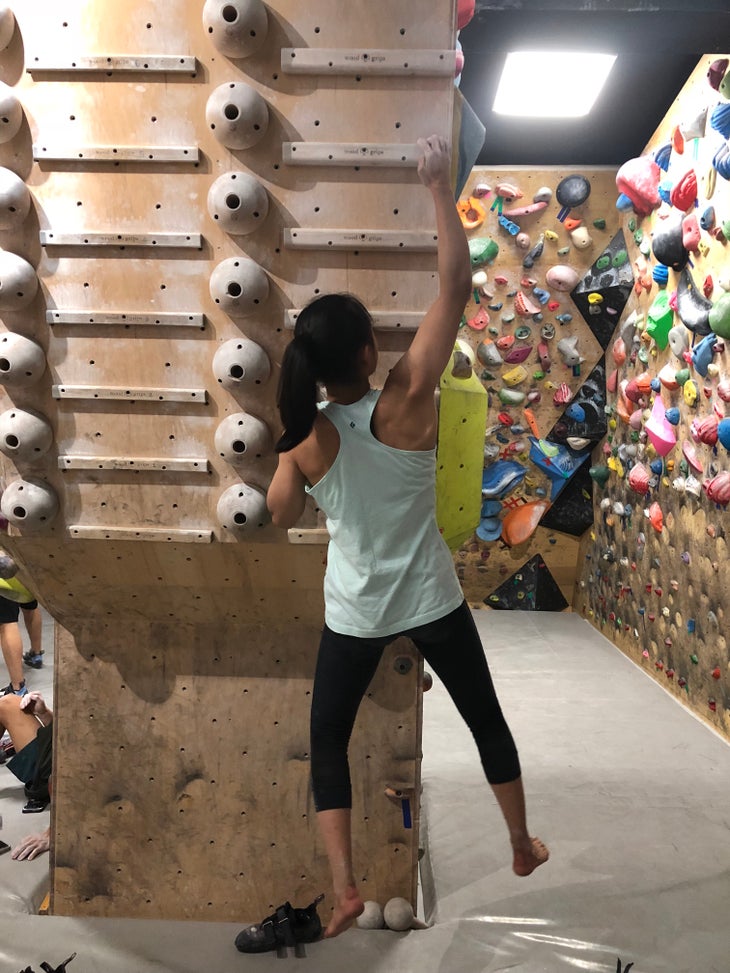 Seo is quick to point out that she had to fight hard for the top, prior to that sense of flow and overwhelming elation. "All the holds of Bad Girls Club are really small, so it was really painful with my nails and joints all splitting." She adds, "My fingers were bleeding as I sent the route."
There were eight other Korean climbers, all associated with the Seo Jongkook gym, who witnessed Seo's landmark send in Rifle. To celebrate, they all went out to eat afterwards—"Obviously burgers," Seo notes. "In fact, we weren't planning on eating out, but I guess it was a special day after all."
Seo is not sure what the future holds, but again citing Margo Hayes as one of her favorite climbers, Seo wants to continue pushing her limits with future trips around the world. When pressed about grades and goals, she offers only a teaser with youthful nonchalance, saying, "I'm thinking of giving La Rambla a shot."