Utah Climber Killed by Icefall After Saving Partner's Life
Meg O'Neill died Sunday after a freak accident on 'Raven Falls' (WI4) when a large ice column broke. O'Neill saved the belayer's life and the leader was seriously injured.
Heading out the door? Read this article on the new Outside+ app available now on iOS devices for members! Download the app.
Salt Lake City-based climber Meg O'Neill, 40, died on Sunday, April 2, after a large ice column broke while she was accompanying two friends as they were climbing Raven Falls (WI4), a two-pitch route in Indian Canyon, just outside of Duchesne.
The climber leading the route, 34-year-old Sean McClane, was near the top of the climb, and fell approximately 40 feet when the pillar broke. His belayer, Anne Nikolov, was nearly crushed under two large chunks of ice but was pushed out of the way by O'Neill—standing nearby—before the block impacted. 
O'Neill reportedly noticed the ice fracture, and she may have heard it cracking just before the formation broke. Her quick thinking undoubtedly saved Anne's life, according to a statement from the Duchesne County Sheriff's Office. "Our sincere condolences to all affected by this tragedy," wrote the DCSO, "[and] to the family of this brave, courageous woman who lost her life while saving another."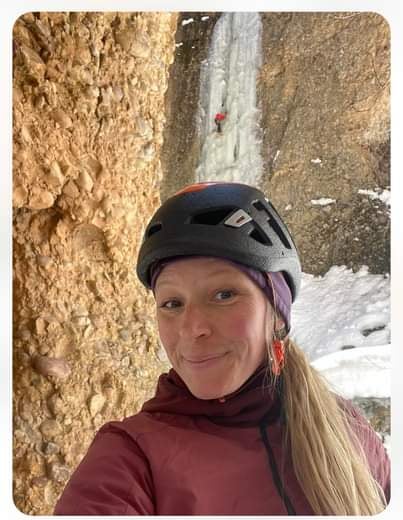 Local climber Dustin Lyons was one of the first to arrive on the scene. "Anne was able to get down and call 911, and she called me right after," he says to Climbing. "I immediately reached out to as many climbers as I could to get help out there ASAP." Lyons and several other local climbers managed to locate a seriously injured McClane and evacuate him by helicopter. The group then shifted focus to finding the missing O'Neill. Lyons and several others searched all through the night, until around 5:30 A.M. "We decided to come down and regroup at that point," he says, "and headed back out around 10:00 A.M. on Monday" with a much larger group of friends and community members. 
"We had some new information from Anne about where Meg might be, and we used that with the fresh group of climbers to locate Meg fairly quickly on Monday," Lyons says. "We then dug her out with the help of SAR from Duchesne, Utah, Wasatch, and Salt Lake counties."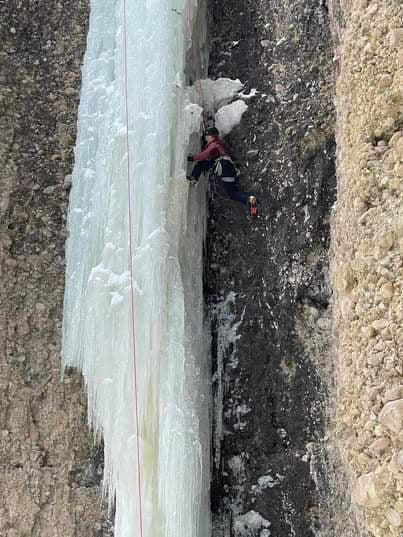 "There were many friends of Meg who helped bring her home, and many who gave their time, blood, sweat, and tears to get her out." Lyons told Climbing that McClane had undergone surgery, and was expected to make a full recovery.
O'Neill was a leading and much-loved member of the local climbing community, and the assistant director of Embark Outdoors, a nonprofit "designed to empower refugee young women through outdoor education and sports, such as climbing, hiking, swimming, and camping." She also worked for Nature Bridge Yosemite (formerly Yosemite Institute) and Outward Bound, organizations that offer environmental education through outdoor experiences. Previously, O'Neill worked as a science teacher at Utah International Charter School.
Several local climbers who spoke with Climbing, including Lyons, noted that the area's winter season has stretched longer than normal, and temperatures were warmer than usual on the day in question, but that there was no indication that the route was unsafe. "Most of these climbs don't last as long as they have [this year]," said Lyons. "But the ice conditions have been good. It's late in the season and was a bit of a warm day, but the pillar that fell was large and looked to be in good condition. It was just an unfortunate accident."