A Climber We Lost: Davin Teegerstrom, July 22
Each January we post a farewell tribute to those members of our community lost in the year just past. Some of the people you may have heard of, some not. All are part of our community and contributed to climbing.
Heading out the door? Read this article on the new Outside+ app available now on iOS devices for members! Download the app.
You can read the full tribute to Climbers We Lost in 2021 here.
Davin Teegerstrom, 21, July 22 
Davin was often mistaken for shy, but those who knew him would say quiet was a better description. As a climber he was the same way: quiet but by no means shy. His climbing was steady, bold, and impressive, yet he was humble about it. From the time he started climbing in middle school to when he passed, his psych for climbing was relentless. It seemed like once Davin could drive a car, he fit his life around climbing trips, not the other way around.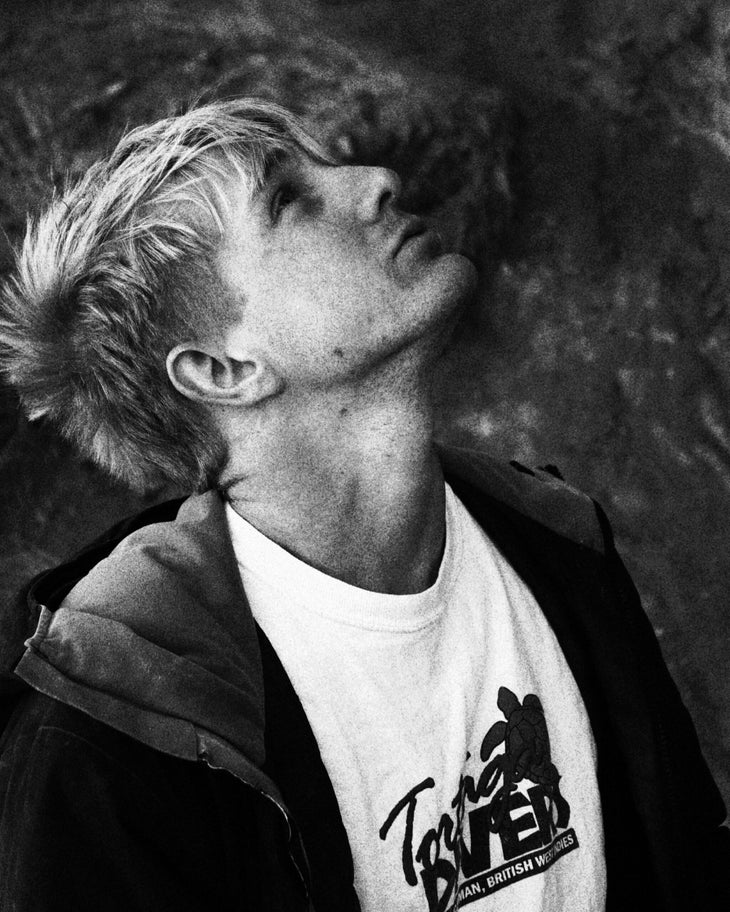 Davin, who studied education at the University of Arizona, was a recognizable member of the Tucson climbing community, beginning from early days on the youth team at Rocks and Ropes Climbing, and he competed in the comp circuit. Davin also took his passion for climbing outdoors. In his home area of Mount Lemmon, he established and repeated impressive ascents in both bouldering and sport climbing. His favorite crag, and probably the one where he spent the most time, was the Orifice, a hard sport area on Mount Lemmon. Mountain Project lists Davin's Route, 5.13a/b, "In loving memory of Davin Teegerstrom, who FA'd this pitch in style" in June 2020.
Davin didn't shy away from gear routes either. His first day trad climbing he nearly flashed Arc of a Diver (5.11c), an impressive 100-foot pitch on granite. 
Frequenting areas like Squamish, B.C.; Red Rock in Las Vegas; Yosemite; and Bishop, Davin always seemed to be on a trip or heading out to the next. Somehow each year the number of days he spent on rock continued to grow rather than diminish. You wouldn't call him a logistical master, though, as he often texted friends the same day to say, "Hey I'm in town, let's climb!" He tended to have no planned departure date either, just a floating one as to when he "should" get back. 
Above all, he expressed boldness in his climbing, with ascents well into the no-fall zone. Sometimes we wondered if anything scared him. He seemed to climb each one quietly and effortlessly. His climbing seemed a different state of existence, a switch into being entirely present that will always inspire those who witnessed it.  
When complimented about his strength or achievement, he reacted in a way I can only call the "Honnold effect": It was no big deal or could simply be shrugged off. An accomplishment was simply the next step and the next action, a way of living. When any conversation about being strong took place, Davin never applied it to himself. The control and precision in his climbing was to me true strength, just done and enjoyed for what it was.
Again, Davin was ferociously quiet, sometimes uncomfortably, but he was present. It was what made him a genuine friend, climbing partner, and human. If we can take anything from the tragic loss of this person, it's to be more humble, present, and bold. Not to hold back from the things we are passionate about and maybe each year climb more days than we did the last.  
Davin drowned in a swimming-pool accident. A celebration of life was held for him in August at Rock Solid Climbing + Fitness. 
—Tanner Mack
You can read the full tribute to Climbers We Lost in 2021 here.