A Climber We Lost: Vaughn Fetzer, September 18
Each January we post a farewell tribute to those members of our community lost in the year just past. Some of the people you may have heard of, some not. All are part of our community and contributed to climbing.
Heading out the door? Read this article on the new Outside+ app available now on iOS devices for members! Download the app.
You can read the full tribute to Climbers We Lost in 2021 here.
Vaughn Fetzer
57, September 18
Vaughn Fetzer possessed boundless humility—despite an impressive climbing resume. From doing 8,000-meter peaks to Denali's Cassin Ridge, and a traverse of Mount Logan, Vaughn explored the world's greatest ranges while maintaining a quiet, unassuming demeanor. 
"He was extremely accomplished, with a resume that would impress 99 percent of self-proclaimed climbers," said Samuel Leeman, who climbed with him in the Alaska Range last spring. "But to get him to tell you about his accomplishments was like pulling teeth.
"Watching him on sketchy snow and mixed terrain, with a full pack, as a 57-year-old, was inspiring," said the 31-year-old Samuel. "He was always steady and calm."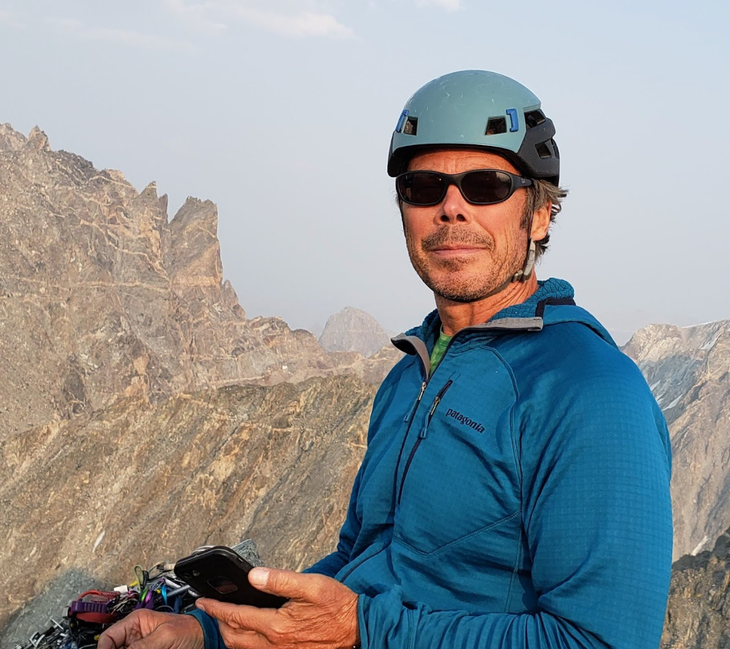 Chad Diesinger, Vaughn's longtime friend and climbing partner, described him as a "pleasant, laidback, kind soul" with a huge smile. "He could connect with anyone on a human level," Chad said, "because he had a genuine interest in getting to know people."
Vaughn kept himself physically fit his whole life, and attended to his mental and emotional health as well, attending many meditation and grief retreats to foster spiritual growth. 
Tracy Farmer, Vaughn's recent romantic partner, remembered his passion for Buddhism and bettering himself. "There was so much humility and reverence in Vaughn, for people, the natural world, and other cultures. He put real commitment [into] awakening, emotional growth," she said. Vaughn was devoted to helping others as well. He spent many years as a schoolteacher in remote Alaskan bush communities, such as Napaskiak. 
Ron Koczaja, who climbed the Cassin Ridge with Vaughn, said, "He could go forever, at a slow, metronomic pace. He could fall asleep in a storm waiting for a partner to adjust a crampon, get up and continue on with a smile and a joke. He was constantly looking out for his partners. He once dug out our tent and shored up our ice walls while I slept through the storm." Even in the worst conditions, he said Vaughn was "stoically calm and perseverant, smiling with ice-encrusted eyes in the spindrift."
Outside of climbing, Vaughn was a vigorous traveler, with a number of multi-month cycling trips under his belt, particularly in Latin America. His close friend Aaron Wells, who cycled throughout Cuba with him, recalled a time they were late trying to catch the one ferry that ran that day: "Vaughn didn't rush. He was just steady as they go. We made the ferry after all, and I realized that rushing isn't always the answer when you're running behind. [This is one] of the elements of Vaughn's character that I would like to emulate."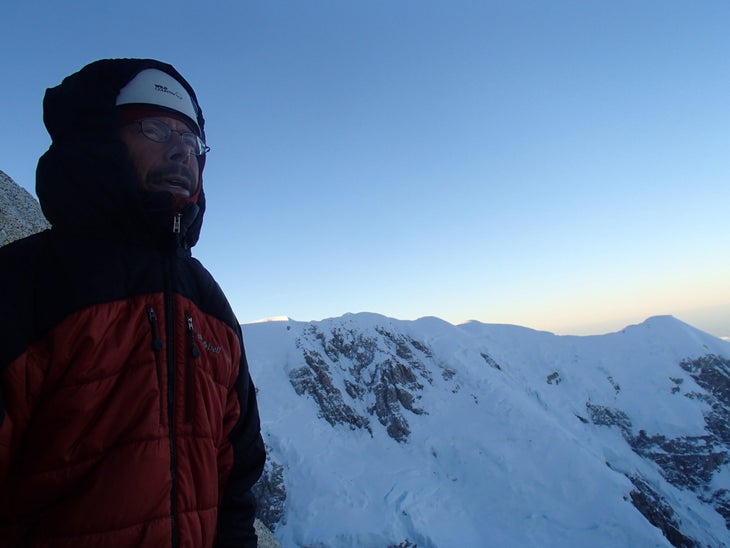 Vaughn "loved to bivy on steep rock faces and ridge tops and meditate," said his friend Bill Cole, who climbed with him in the Himalaya, saying too that his friend "squeezed every last drop" out of a mountaineering adventure and "maintained a cool head in all climbing situations."
Vaughn, who lived in Durango, Colorado and worked as a nurse, died September 18 on Blanca Peak (14,345 feet) in Colorado's Sangre de Cristo Range. He was climbing alone and fell while descending low fifth-class terrain along Gash Ridge, the peak's eastern prominence. Samuel Leeman flew to Colorado to help search and rescue efforts, after the initial SAR attempt was called off. He and another of Vaughn's friends located his body on September 26.
In addition to a great many friends and loved ones, including Tracy and her children ("Vaughn's adopted family"), Vaughn is survived by his sister, Estelle Ruddy, of Charleston, South Carolina, and her two children. Friends and loved ones posted on a Kudoboard in Vaughn's memory, painting a portrait of a dauntless adventurer. 
—Owen Clarke
You can read the full tribute to Climbers We Lost in 2021 here.