A Climber We Lost: Daniel Heritage
Each January we post a farewell tribute to those members of our community lost in the year just past. Some of the people you may have heard of, some not. All are part of our community and contributed to climbing.
---
Join Climbing
Create a personalized feed and bookmark your favorites.
Join Climbing
Create a personalized feed and bookmark your favorites.
Join for free
Heading out the door? Read this article on the new Outside+ app available now on iOS devices for members! Download the app.
You can read the full tribute to Climbers We Lost in 2022 here.
Daniel Heritage, 28, October 5
Golden rays raked over the green fields of the Wimmera. A cool breeze flowed through the labyrinth of ancient quartzite. A kookaburra called from the Eucalyptus trees over the jangle of hexes and Daniel Heritage's laughter.  Just another day at "The School," an area veiled in the cool shade behind the Plaque at Mount Arapiles in Victoria, Australia. Although too short for climbing, the bomber rock made it one of Daniel's favorite spots; he loved taking people there to teach them how to place gear. He spent many happy hours with anyone who was interested and wanted to learn how to trad climb, often with a beer in hand, enjoying life and relishing the opportunity to share his passion with other people.
This was one of the attributes I most admired about Daniel. He was a mentor to so many, while expecting nothing in return. Daniel was never interested in pushing grades or mastering physical performance, choosing instead to prioritize others at every opportunity. He loved nothing more than sharing his knowledge, skills and stoke with other people. Daniel was the climber who would change his objectives at the cliff to take up a less experienced climber in a party of three, just so they could get to climb after their own partners bailed. He was the climber who would take people top-roping at the local cliff just to give them a good day out. He was the climber who would call his experienced friends on the weekend because he was teaching people and needed an extra guide to help out. When we are gone, people don't remember us for our performance or our tick list. They remember us for kindness, generosity, and mentorship: the impact we made on them. Daniel is a great role-model for all climbers.
Daniel had a way with all people, not just climbers. He always managed to light up any room, seemingly without effort. He was gentle and compassionate to more introverted personalities, whilst being boisterous and entertaining to the right crowd. He loved to poke and prod others, in a way that made you adore him more. He was always planning fun new pranks or creating funny games to complete in public or at work.  His energy for climbing, outdoor gear, coffee or business was just so infectious that you could listen to him for hours. He loved to teach and had such an "anything is possible" spirit. That attitude is something that I hope to carry on, since his passing. 
***
Nothing prepares you for the tragedy that took place on October 5th 2022. It was an ordinary day—Daniel was impatiently waiting for me to finish my morning faffing so we could finally climb Mother's Day Buttress, an eight-pitch route on Cascade Mountain in Banff National Park. This route had been suggested to us by many friends and it stood out as a mesmerizing postcard-like feature on our drive from Canmore to Banff. We knew we needed to try it before our first summer in Canada was over.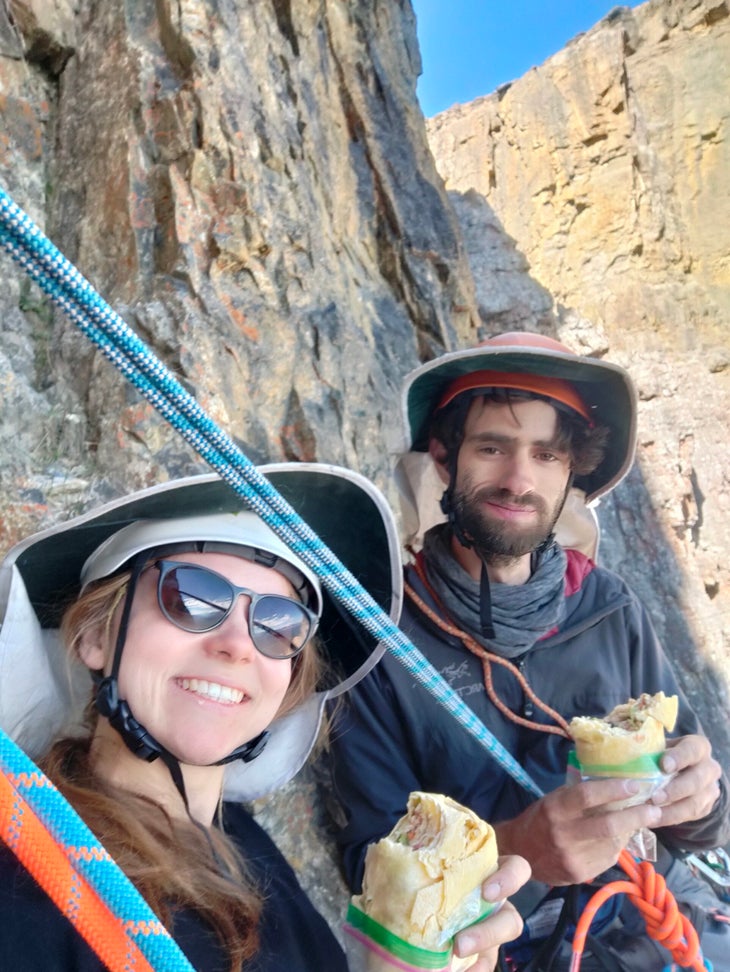 As we were racking up, I had a sudden realization. "Hun," I said, "I just realized this might be our last climb for summer!" His mum was arriving in a few days, which meant a possible end to the climbing season. Daniel denied this, ever hopeful that the beautiful sunny weather would continue and we would get the opportunity for more adventures. But there was an unspoken agreement that we would make the day a great one. 
Daniel cruised up the first pitch. He relished the opportunity to use his guide voice to instruct me to not to take videos while he climbed. I followed, and then he was off again on the next pitch. We continued up until eventually arriving at what we believed was the base of pitch five, below a steep corner. It was difficult to determine our exact location since the pitch lengths did not match our guidebook, but we think we worked it out. At this point the climb offered two options, a 5.5  or a 5.8. Daniel decided that the 5.8 route looked more interesting, and since we were making excellent timing, we decided to do this and then have lunch.
We set ourselves up and Daniel set off up the steep corner crack with excellent protection. He took his time as he placed 2 cams and attached himself to an additional bolt or piton on the way up. As he reached the top of the crack, the climb leveled out to much easier terrain. I remember him saying "Phew, that was a little harder than I expected." After this point I could no longer see Daniel, I was waiting for him to call out "safe" upon reaching the next anchor.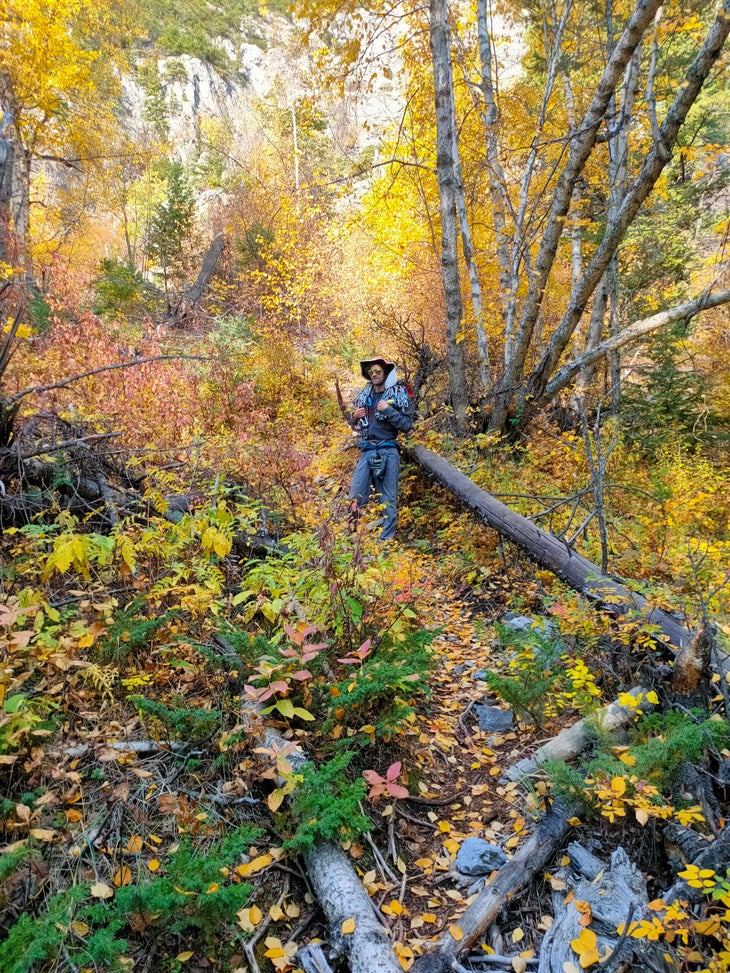 About 10 to 15 minutes had passed since Daniel had gone out of my sight. Usually this would make me impatient, however, I was simply happy to just admire the beautiful scenery that surrounded me and let Daniel take his time.
I don't know what happened next. Maybe there was loose rock. Maybe he simply slipped. As is so often the case on easier terrain, he had not placed any protection after the corner crack. Without any sound, I watched a large amount of rope drop back towards my end of the system. I remember calling out "Hey, what's going on up there?" My stomach dropped as I saw Daniel rolling on his back, at great speed towards the edge that I had last seen him. His body continued to roll and took flight off the edge of the steep corner. He continued to fall, tumbling down a series of ledges to where I was stationed at the anchor.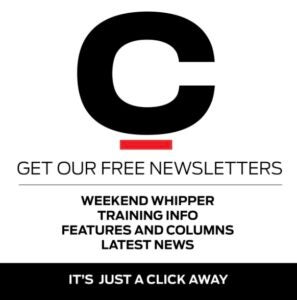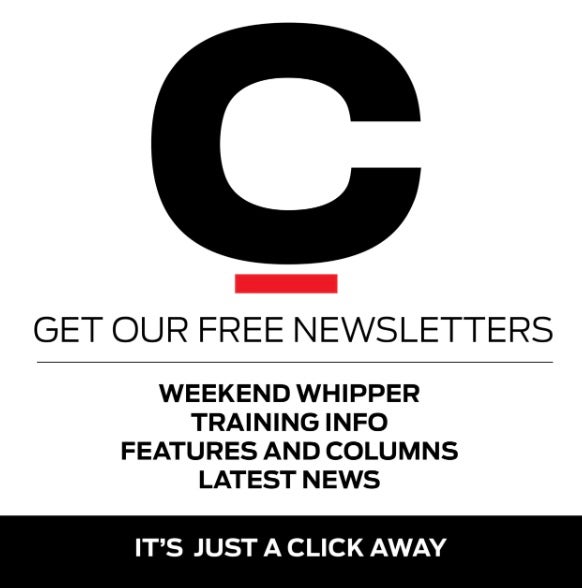 As soon as Daniel landed I knew there wasn't much I could do. Despite his helmet, he had severe head injuries. Within 30 seconds of his fall I was in contact with emergency services asking for a rescue. Then, all I could do was support his head in my lap and express just how much I love him and how, that if today was his time to part from this world, that God would be with him and accept him with open arms. Within minutes I watched as my husband's eyes began to glaze over as he watched over the mountains that he knew and loved. 
The rescue team did an excellent job of keeping me updated with what was going on throughout. Within 90 minutes the rescue team arrived. Their efforts turned towards getting me off the mountain rather than Daniel, and I was forced to realize the unthinkable. The rescue team helped me get into the helicopter. Leaving his side was the hardest thing I have ever gone through. It was like having my heart ripped right out of my chest as I was pulled away from the situation and got a bird's-eye view of everything. Upon landing, it was as if all the adrenaline had left my body, I had no ounce of strength left in my body. I just collapsed to the ground, physically and mentally exhausted. 
After I had regained some strength, all the formalities began to take place. It all just felt like a movie and that it wasn't actually real. His death was confirmed and I was granted permission to spend some time with him. I held his hand, cried out and laid on his chest once more and pretended he was still there with me. Despite the anguish I was in, it brought me a great deal of peace to be able to hold him one last time. I am forever grateful for knowing Daniel and know my life is still better for having known him. 
***
Daniel always dreamed about going to Patagonia and climbing Cerro Fitz Roy by his 30th birthday. His wife and friends hope to scatter his ashes here and at other destinations that he loved. Mount Arapiles, the Bogong Rover Ski Chalet, the Bugaboos, and Grand Sentinel. Someday, we will release part of him to Patagonia, to be free amongst the mountains he loves.
—Tribute prepared by his wife of four years, Emma Heritage, with assistance from friend Alex MacAdam.
You can read the full tribute to Climbers We Lost in 2022 here.