Don't Be "a Glorified Security Camera": Cameron Maier on Being a Climbing Filmmaker
"You've got to find a cool angle or a cool story or something interesting to say."
Heading out the door? Read this article on the new Outside+ app available now on iOS devices for members! Download the app.
In 2012, Cameron Maier (@Bearcam) found himself in a unique position: He was a recent college graduate, had a small financial cushion thanks to his college trail crew job, and was close friends with some of the best rock climbers in the world, most notably Dave Graham. So he bought a camera and decided to "just hang out with Dave" and see if he could support his climbing by making films. "I remember I made a video of Dave and Jimmy [Webb] and Daniel [Woods] up in Upper Chaos. I posted it and was like, 'Oh, wow, people watch these things.'"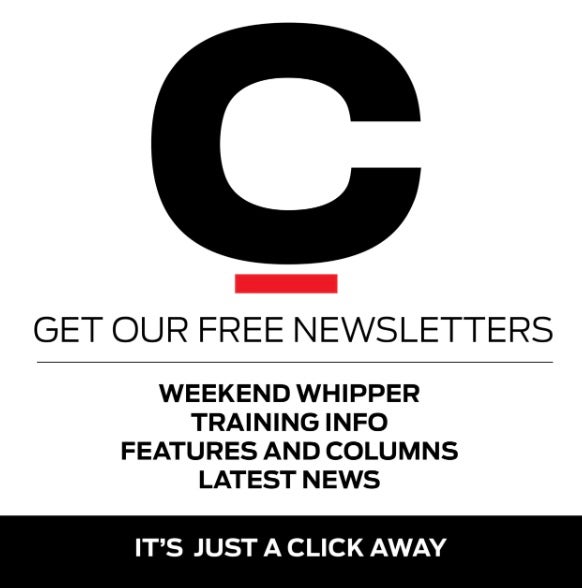 Since then, Maier has become a fixture in America's climbing video scene, working with countless of the world's top climbers and brands while evolving stylistically away from the simple beta videos that were once his bread and butter. Films like Stone Spirit, for instance—sponsored by the North Face and appearing on Mellow's YouTube in 2020—take a moody, stylized, and narratively oblique approach to climbing film. (You're literally 11 minutes into it before someone actually sends one of those beautiful Swiss boulders.) And in more recent videos, he has begun blending psychedelic lights and mystical storylines with more traditional climbing footage, creating films like The Crystal, which takes a hallucinogenic approach to Dave Graham's twin interests in crystal hunting and bouldering, and the forthcoming Sta Linya Power, which trippily chronicles Jonathan Siegrist's trip to Spain last spring. 
Climbing caught up with Maier to chat about his career, his film philosophy, and the advice he has for up-and-coming artists in the climbing space.
THE BEARCAM INTERVIEW
Climbing: How has the scene changed over the course of your career? Has competition gotten bigger? And have the opportunities for sales changed?
Maier: So much has changed. When I started out, I sold videos to Dead Point Magazine and Momentum Video Magazine. Places like that were an editorial go-between: They were getting money from the advertisers and then paying me for the videos. Epic TV was doing the same thing for a while. [But] now I go directly to the brands. I work directly with the brands, and I write everything out first. 
In the beginning I was still learning how to make money. I remember asking Dave how I could go on the Australia trip and he was like, "You've got to have $4,000 a month for expenses," and I was like, "Oh…man." So I would stack three to four clients per trip. I'd be making a video with Dave, but also with Nalle and whoever else, and I'd be selling photos. The reason I do both photo and video is that I get two sales: I now sell the video beforehand; but if I get good photos, I can sell those too; and I work with multiple sponsors per trip.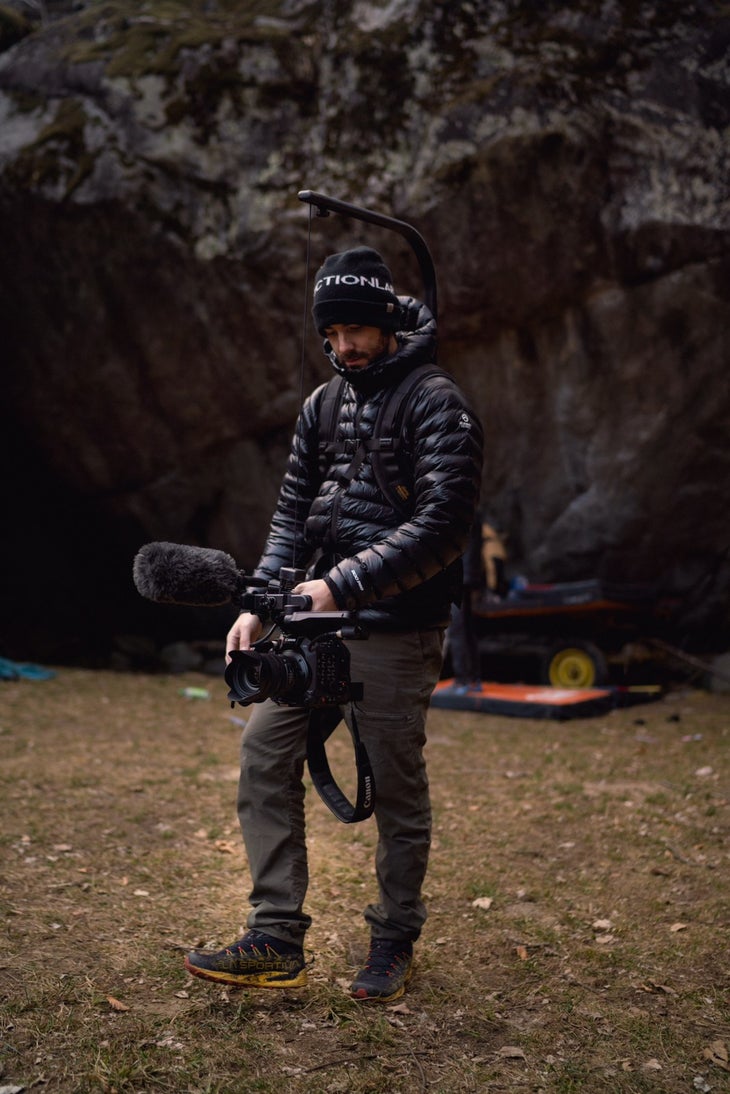 Climbing: Did you have any background in photography or film?
Maier: No, I was pretty self-taught, but I loved making photos and videos of climbing. I have all these wacky videos from before 2012. But I try to keep learning. I did a filmmaker workshop with Werner Herzog just last year. I didn't go to film school and didn't have much in the way of mentors—just a few here and there—but if you invest time and educate yourself by doing workshops or looking for inspiration outside your niche, that can help.
Climbing: What advice might you have for newer filmmakers?
Maier: One thing I did, for sure, was that I was pretty consistent. I made a lot of videos. There were periods of time where I was putting out a video every other week. I was really getting my reps in. I went out and filmed and took photos. If you can find some mentors along the way, that's great—but I think that's rare in our industry because it's so competitive. I learned a lot just by doing things—especially doing all those Island videos with Dave. And I definitely spent a lot of time out there with the guys. I put the time in. Time is your main resource when you're starting out. I mean, my first trip to South Africa was like two months long—which is long. During the first month, I was like "What am I doing? This is too much." But then I got more into a groove.
Climbing: Is that normal for the industry, doing long trips?
Maier: I've always done longer trips, but I feel like most filmmaker friends of mine don't. They show up and do three-to-five-day shoots, trying to get the most for their money. But I try to give time on my shoots. I mean, you're in a beautiful place. What's the rush to leave? I noticed a difference in the relationships, the amount of trust the athletes give you, when you're really there. Also: Pro climbers—with their schedules, motivations, and weather concerns—they're moving at their own pace. The guy who's trying to get in and get out and make a quick buck—I've never seen that pan out that well.
Climbing: How are things now? You're taking a different approach to climbing film these days—more artsy. Is that characteristic of all your work now? 
Maier: I think with most of my work—like three quarters—I'm trying to imprint with a bit more stylization to make it stand out. The climbing media world is not too crazy. It's made by older white guys who also climb who're only looking at other climbing films. So I think there's room to stand out, to write a fun and interesting story. With the crystal piece, for instance, I had these crystals talking to Dave, telling him how to do the boulder. And that also gave us something to work on when he wasn't climbing; while I was waiting for him to send it. But what I learned, from people like Werner, is that I don't want to be a "glorified security camera" to the world's best climbers.
You're doing yourself a disservice if the climber can set up a GoPro and film it just as well themselves. You've got to find a cool angle or a cool story or something interesting to say. I'm thinking, how else can I grow in my craft? And the answer is writing and getting other sources of inspiration. I'm still fully in the climbing genre and climbing world, showcasing cool climbing. But it's not just a send video. From a film theory point of view, I'm just trying to do something different, and I'm grateful to be able to do so.