Interview: Photographer François Lebeau on Climbing, Art, and His New Book, Climbing Rock
Heading out the door? Read this article on the new Outside+ app available now on iOS devices for members! Download the app.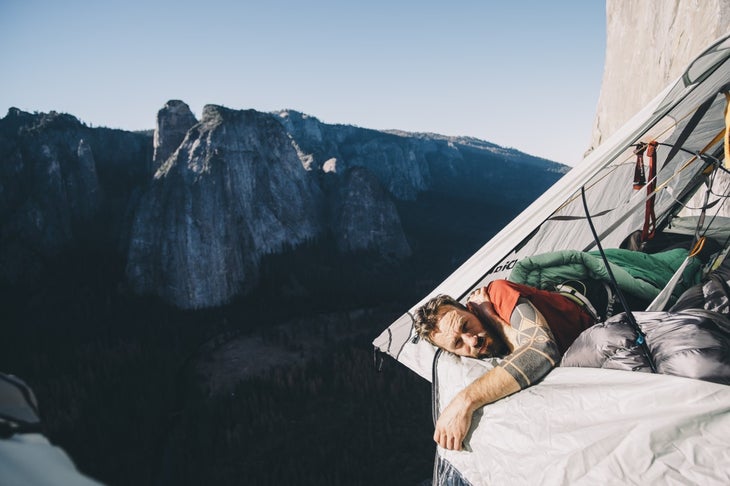 François Lebeau has become one of the most prolific photographers within the world of rock climbing. His photos were featured in Climbing Magazine's most recent photo annual and he has worked with many of the biggest names in the sport. Originally from Montreal, Québec, Lebeau now lives, works, and climbs in the United States. This has given him a wide-view of all the different vertical endeavors North America has to offer, knowledge that has culminated in the creation of his new book Climbing Rock, a collaboration between Lebeau and writer Jesse Lynch that takes a seasonal approach to the climbing across this great continent.
Climbing sat down with Lebeau to learn more about how he approaches both rock climbing and photography. We also took a deeper look at the creative process behind Climbing Rock, which is available now.
How did you get started as a photographer?
My mom introduced me to photography when I was very young, around 10-years-old, as a way to explore and express myself. My mom was an artist, and she wanted to teach her kids to create. We had a camera. I took it, and I'd go through rolls and rolls and rolls of film. She saw the interest and encouraged me. I kept shooting throughout my teenage years, and I had an uncle who was a photographer as well. He introduced me to the dark room. The interest was still alive until my 20s, when I needed to pick a career. I did my degree in cinema and communication. Throughout those years I started to climb, and I got hooked.
Gallery: 5 Climbing Photos By François Lebeau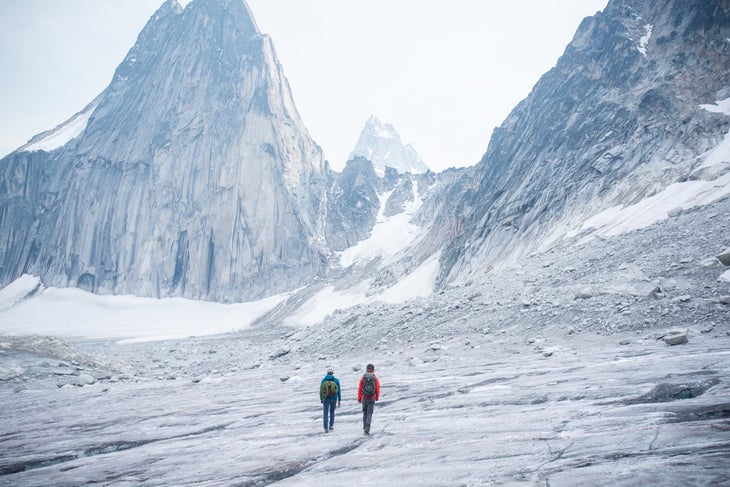 Amélie Goulet-Boucher and Zoe Hendrickson on the approach in the Bugaboos, Canada.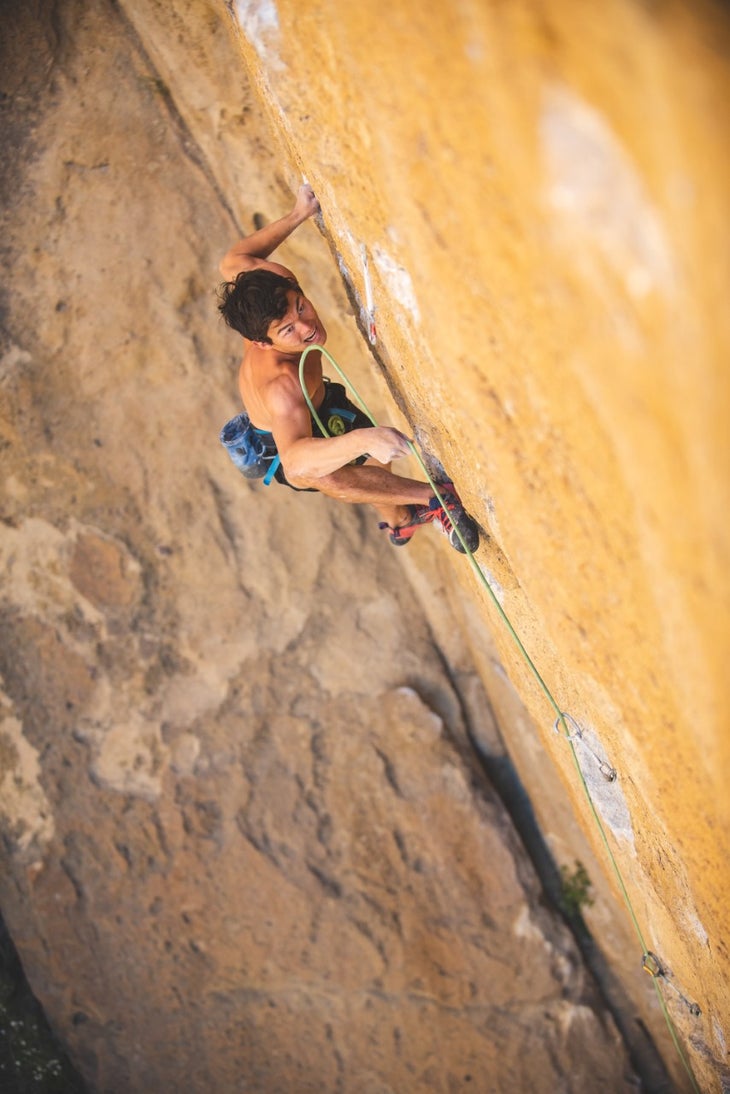 Ricky Marine pulling up rope on Aggro Monkey (5.13b) at Smith Rock, OR.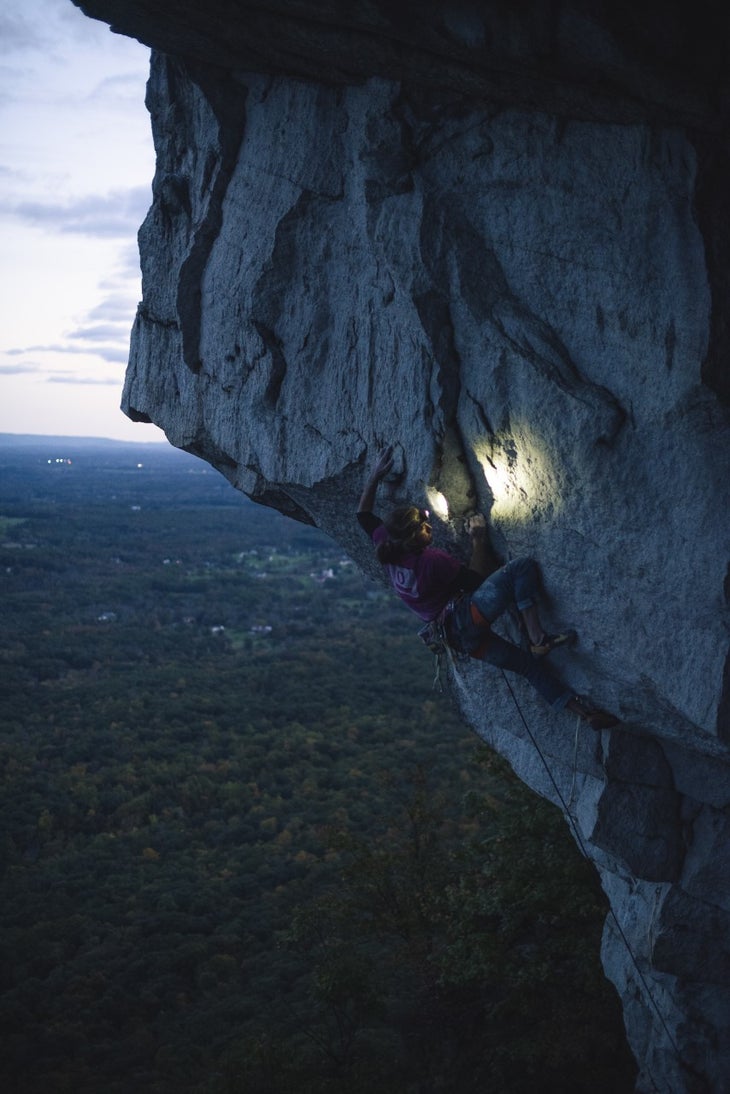 Andy Salo during a headlamp ascent of The Best Things in Life Aren't Free, Gunks, NY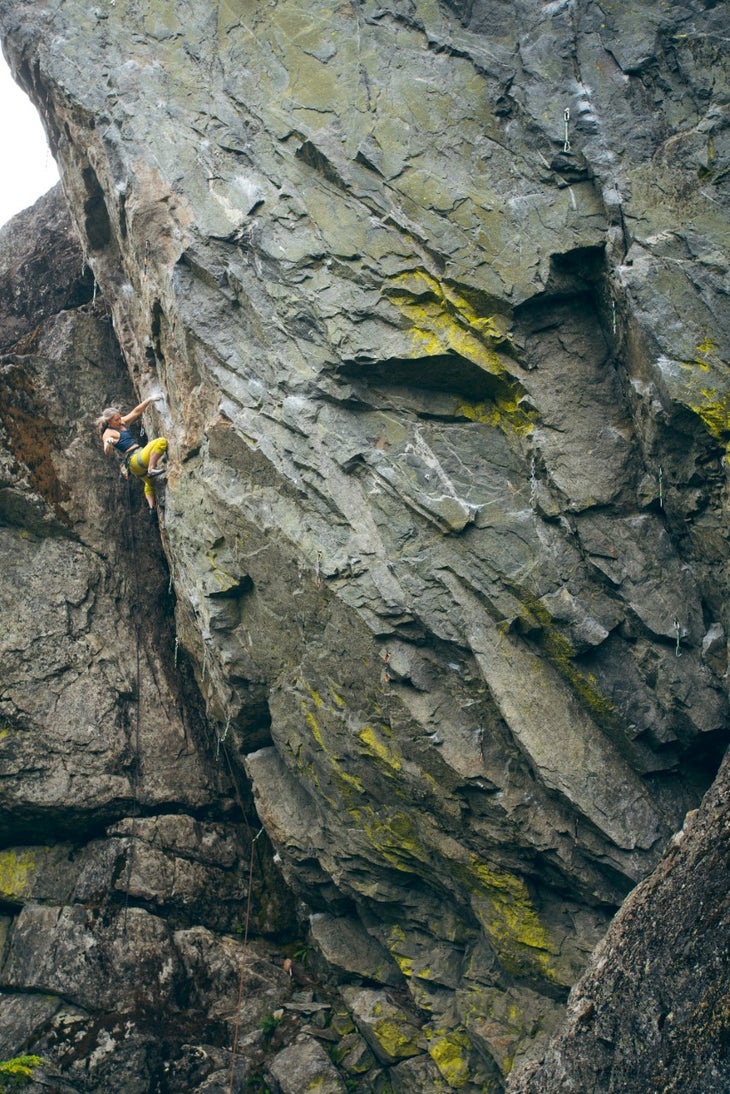 Mandoline Massé-Clark on The Lorax (5.13a), Cheakamus Canyon, Squamish.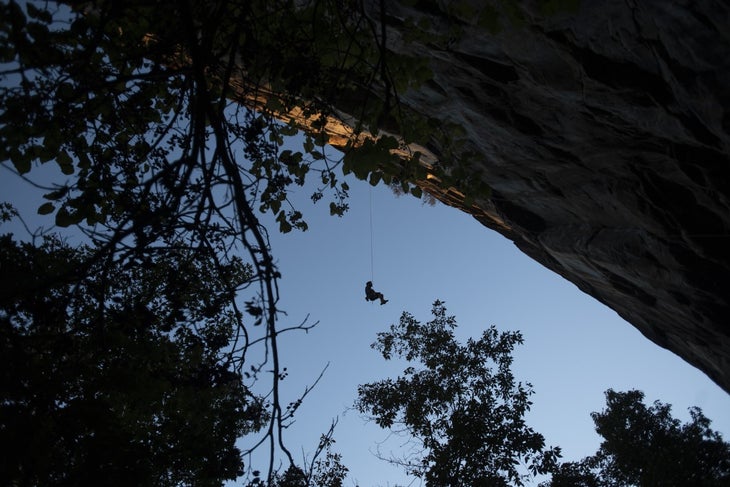 Edwin Teran rappelling down Proper Soul (5.14a) at the New River Gorge, KY.
I started a second degree in photography because it was just the logical path. I like photography more, the way [I can] express myself through images instead of the whole work behind a movie. During the two years of my photography degree, I did my first road trip to Horse Pens 40. I brought a medium format camera. I used those images for my student exhibit. I guess that's how it started. After this, I did many climbing trips, and I brought my camera all the time. I was climbing and shooting most of the time.
So, climbing was a natural fit for your work? 
Yeah, in those locations, you're in [such] special places. Sometimes the light is just sick, and I always have my camera on me. I have always been in a battle of choosing between the climbing and photography, though. At the beginning, I was telling myself I'd need to figure it out later; I'd need to sacrifice one if I wanted to excel. It's like everything: You need to put in enough time to push your boundaries and your limits.
Can you describe your photography style? 
I've always liked natural light. So, I like shooting the outdoors. And I like to observe a lot, like a witness—close to documentary stuff. When I started photography, I was the most interested in the war photographers, like how to be [at] the right spot at the right time, to be timed with the right light.
I would say my style is observing people. I did Climbing Rock and behind it all is adventures with people—I like to document the whole thing: spending time with people, getting to know each other, and trying to shoot them the best way possible. In my outdoor stuff, it's genuine moments. I do some portraits as well, where I try to portray people in the most raw and natural way possible.
Talk about your relationship with climbing—what disciplines do you pursue, and why do you think you're drawn to the sport? 
I'll start with why the sport interests me—it's more of a lifestyle than indoor volleyball or curling in the arena. What I like the most about it is the community around it. I've met so many great people throughout all these years climbing, and it's just a big family, you know. That's why I stuck with it, I think.
Unfortunately, I haven't done that much trad climbing yet, but I have a big desire to learn. I started with bouldering outside because I was a powerful climber. Endurance climbing wasn't very natural to me and still is not my forte. But I spent so much time at the Red River Gorge, which is my nemesis, that it turned out that I enjoyed route climbing a lot. I enjoy both now. I enjoy the mental challenge of climbing routes. I think it was my biggest weakness, my mental strength. That's why maybe I wasn't drawn to trad climbing before. I like bouldering as well. It's just different, different patterns and different momentum.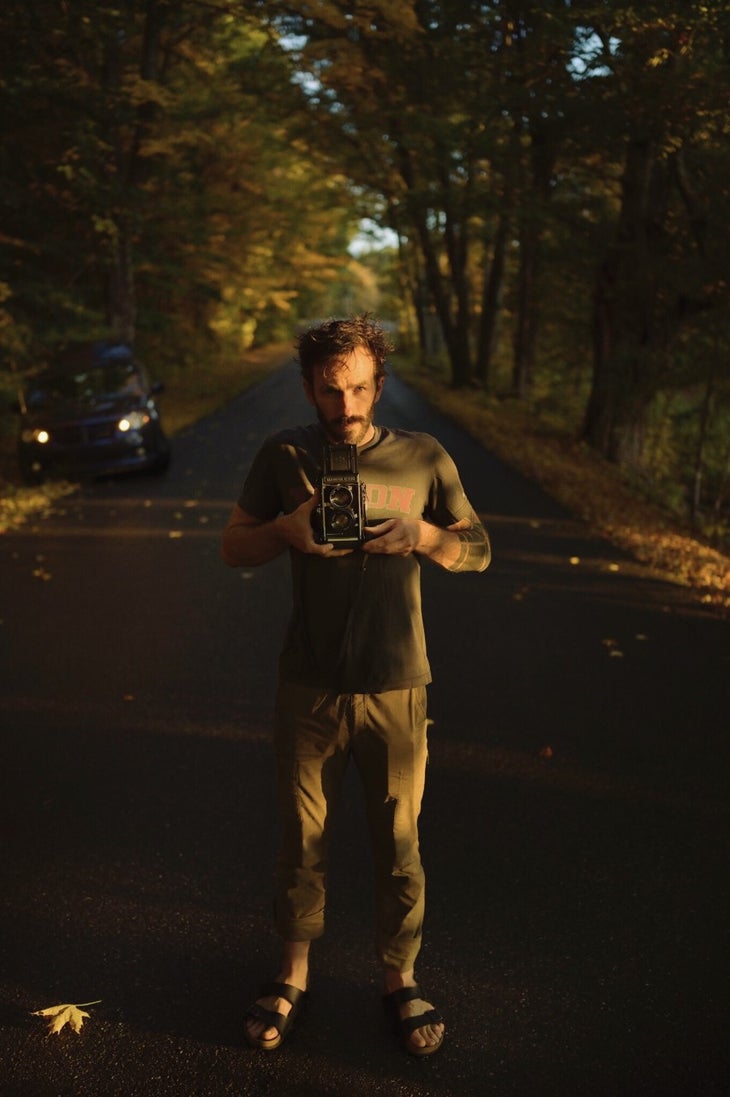 Let's talk about the book. How did Climbing Rock come to be? 
I met [the author] Jesse Lynch when I lived in New York, just crossing paths at the cliff and at Brooklyn Boulders. Then last year, in April 2018, he called me and he says, "I want to do a climbing book." They liked my work a lot, and so the style would be consistent [they wanted me as the only photographer]. That was pretty flattering, and I was like, Alright I'm ready to take the challenge.
The big challenge with being the only photographer is that, while I've traveled a bunch, the theme of the book is an exploration of North America. There are so many places. We decided to be selective, based on what I had in my archive. Time was limited. The idea of the book happened last year in April, and we needed to deliver the book to the printer in November or December. I would say like 70% of the book is new stuff that I've shot.
There are 22 destinations in the book. Which of these areas are your favorite?
The Red River Gorge is embedded in my heart. It's like a second home, I spent so much time there. Lately, I've spent a lot of time in Yosemite—this place is grandiose. Rumney is pretty dope also. It was high on the list actually.
I like the East. I like the environment there. A lot of people would say that it's not the best weather, but I think it makes you appreciate the windows when you can climb. You get to learn how to maximize your time on the east coast. I grew up in Montreal and we'd be outside from the end of March until mid-May. May to July we weren't going outside much, there are so many bugs; July and August its training in the heat; September, October, November, you just go for it. Out west, it's nice all the time.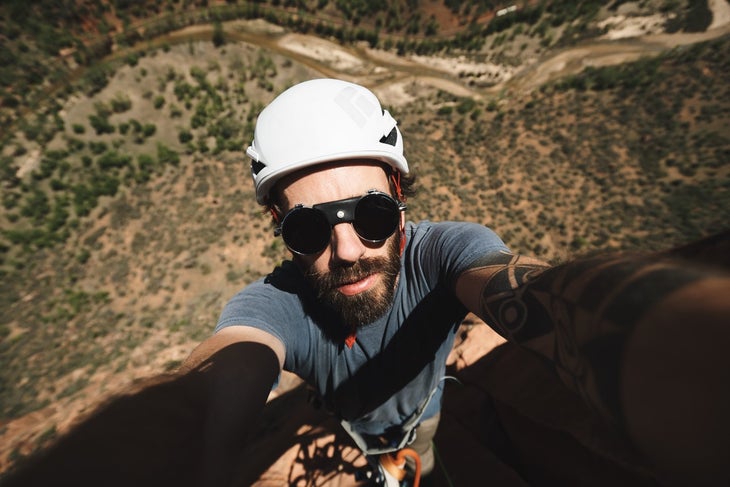 What are you looking to work on next? 
Right now, I'm working on a portrait series. I want to get portraits of the people who create the climbing community. I've been shooting that series on film, and I've been labeling it the Mamiya Project for the camera I use. It's about trying to spend time with people, get to know them a little bit, and get them [in] their normal states. I think people underestimate how they can be radiant in their natural state. I think it's very beautiful, and we underestimate this. It's been three years that I've been doing this. I'm meeting either [climbing] icons, idols, badass people who make history, [as well as] people who just eat what they do and inspire other people by doing so. The goal is to portray the whole climbing family, our family.