John Gill, Father of Bouldering
Until Gill came along bouldering was regarded as a leisure activity. He brought it front and center, legitimizing what is today perhaps climbing's most popular discipline.
Heading out the door? Read this article on the new Outside+ app available now on iOS devices for members! Download the app.
This article is part of Climbing's ongoing Who's Who biographical study of climbing's all-time greats, achievers, and, in the case of Aleister Crowley, most notorious. 
John Gill (February 16, 1937) is an American climber, gymnast, and mathematician. He played a pivotal role in rock climbing's development, focusing on bouldering, a discipline that wasn't widely recognized as a legitimate climbing activity at the time, during the latter half of the 20th century.
Gill is considered the "father of modern bouldering," due to his application of gymnastic principles and techniques to develop the bouldering discipline, as well as the introduction of gymnastic chalk to the climbing world. He was also an early advocate of the importance of form, style, and ethics with regard to climbing ascents.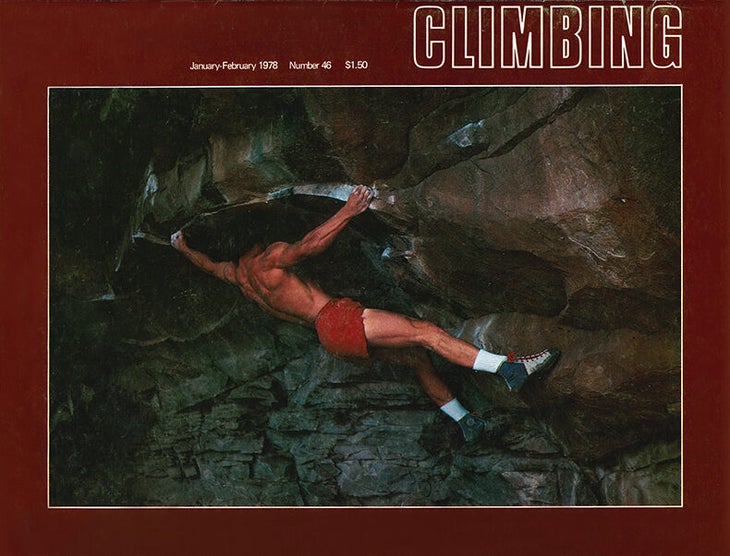 Early Life, Education, and Academic Career
John Gill was born in Tuscaloosa, Alabama, in 1937, and grew up living in a handful of cities around the southeastern United States. He graduated from high school in Atlanta, Georgia in 1954.
Gill attended Georgia Tech and the University of Georgia, graduating from the latter institution in 1958 with a mathematics degree. He later enrolled in a graduate program in meteorology at the University of Chicago. Following his studies, he served in the U.S. Air Force, resigning from the Reserves in the mid-1960s at the rank of captain.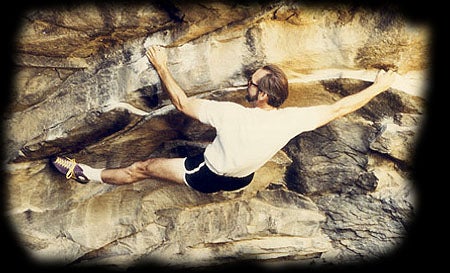 Gill earned a master's degree in mathematics from the University of Alabama in 1964, then worked as a mathematics instructor at Kentucky's Murray State University until 1967. That year, he enrolled in further graduate studies, this time for classical complex analysis, at Colorado State. He earned his Ph.D. from the institution in 1971.
Gill is a prolific researcher and compiler (both in the field of mathematics and later, climbing—see below). During his academic tenure, he penned over 30 research papers on topics including the analytic theory of continued fractions, linear fractional transformations, and complex functions. He also co-founded a mathematical journal at St. Andrews University (North Carolina) concerning the study of the former discipline.
Gill spent the final years of his academic career teaching at the University of Southern Colorado. He retired from the institution in 2000, at the age of 63.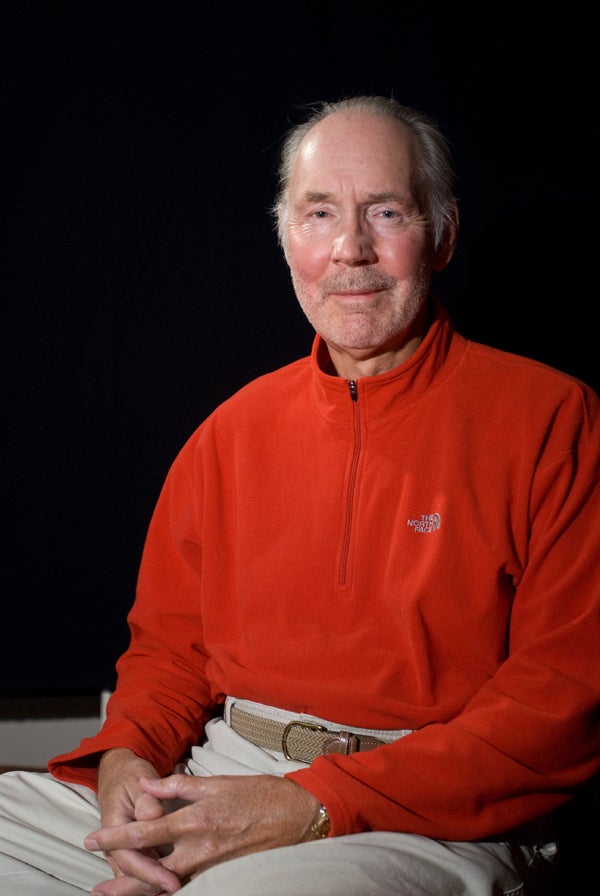 Pioneering the Sport of Bouldering
Gill began climbing at the age of 16 while living in northern Georgia. While at Georgia Tech, he was a member of the college's gymnastics team and began "bouldering" on the walls of campus buildings to train. As a gymnast, Gill was a prolific ring trainer, performing feats such as inverted and Olympic crosses and giant swings.
As early as the 1950s and 1960s, Gill was able to complete climbing exercises considered exceeding difficult even by modern standards, including half-a-dozen one-arm pull ups per arm, multiple one-finger one-arm pull ups, and one-arm front levers.
Though formal bouldering grades had not yet been popularized, Gill climbed at an extremely high level as early as the mid-50s, without the aid of climbing shoes or crashpads for safety.
Gill succeeded on bouldering problems now considered V8 and V9, such as the Gill Problem [Red Cross Rock] and subsequent variations, in the Grand Tetons as early as the late 1950s. Gill also pioneered one of the first (now) 5.10s in North America, in 1958 on Baxter's Pinnacle.
In 1961, he made a ground-up free solo of the Thimble Overhang (5.12a) in the Needles of South Dakota. The 35-foot line, in the murky realm between highball and free-solo, was not repeated for more than 20 years, and was possibly the first 5.12 in the world. At the time Gill made his Thimble ascent, a guardrail was embedded in the ground at the foot of the climb, adding a considerable degree of danger. He also sent one of the world's first V10s, The Groove, near Pueblo, Colorado, in 1978.
Gill introduced gymnastics chalk into the climbing world to improve grip on the rock, beginning in the mid-1950s. Chalk and chalkbags are now considered by many to be crucial components of climbing gear, with even free soloists like Alex Honnold utilizing chalk (along with climbing shoes), at a bare minimum.
Gill, while not the world's first boulderer—climbers had bouldered since at least the late 1800s—he was the first to actively promote bouldering as a climbing discipline in and of itself (as opposed to merely a method of training for longer climbs). Gill's The Art of Bouldering (1969), first published in the American Alpine Journal, is considered a seminal work on the nature of the discipline. Pat Ament's 1977 biography of Gill, Master of Rock, is a seminal work that exposed Gill and bouldering to the climbing public at large, which at that time was largely unaware of Gill, his achievements, and that bouldering was a defined activity.
Per his personal definition of bouldering, Gill believes that the bouldering discipline consistsed of "one-pitch rock climbing which emphasizes moves of very great difficulty," usually done close to the ground and unroped, also containing some form of dynamic component.
Given his gymnastics background, Gill held the worth of form and style as paramount over pure efficiency or difficulty. He promoted applications of pure strength and dynamic movement—in addition to chalk, he was an early advocate of dynoing— and often avoided clumsy or "unaesthetic" moves such as the heel hook, eschewing protective gear, in many cases as well.  "A stack of modern pads—or an airbag—would have changed the character of the climb," Gill said in an interview discussing his free-solo of Thimble Overhang.
The World's First Bouldering Grades and Later Life
In the 1950s, Gill developed one of the world's first grading system custom-tailored to bouldering, the "B" System. In keeping with Gill's beliefs, it was exceedingly simplistic and featured only three grades, B1, B2, and B3.
B1 entailed "the highest level of difficulty in traditional roped climbing," and B2 was anything harder than B1.
B3 referred to a route that had been tried on multiple occasions by more than one party but had only been climbed once. B3 problems, therefore, were reclassified upon their second ascent as either B2 or B1. The B scale never saw widespread use outside of North America, and today has largely been abandoned in favor of John Sherman's Hueco or "V" scale in North America and the even more widely used Fontainebleau scale in Europe.
In addition to his active contributions to the sport, Gill is an avid researcher and compiler of climbing history. His website is home to a variety of essays and articles on the origins of bouldering, in particular, including an analysis of what may be one of the world's first bouldering guides, penned by Aleister Crowley in 1898.
In 2008, Gill received the American Alpine Club's annual Robert & Miriam Underhill Award. He was also the subject of a well-received 2009 documentary by Pat Ament, Disciples of Gill.
Climbing Accomplishments
Introduction of gymnastics chalk to rock climbing to improve grip.
Invention of the first bouldering-specific grading scale, the "B" scale.
Gill Problem (V9), Wyoming, 1959 (and several variations ranging from V7 to V9).
Final Exam (5.11a), Colorado, 1960.
Thimble Overhang (5.12a), South Dakota, 1961.
The Gill Crack (5.12a), Colorado (mid-1960s).
The Groove (V10), Colorado, 1978.
AAC Robert & Miriam Underhill Award for Outstanding Climbing Achievement (2008).