Retro-Bolt Snake Dike? Peter Croft, John Long Think So, Others Debate.
Five veteran climbers, Peter Croft, Jeff Jackson, John Long, Pete Takeda, and Dougald MacDonald argue the issue of retro-bolting older moderate routes with big runouts.
---
Join Climbing
Create a personalized feed and bookmark your favorites.
Join Climbing
Create a personalized feed and bookmark your favorites.
Join for free
On August 1, 2022, New Zealand climber Anna Parsons took an 80-foot fall on the notoriously runout classic Snake Dike (III 5.7 R) on the southwest face of Half Dome. On the third pitch, with its 5.7 friction crux, Parsons clipped the sole bolt, fired through, and continued upward. She inadvertently got onto the 10a variation, then traversed over, some 35 to 40 feet above the bolt. Then Parsons slipped. The ensuing fall broke countless bones in her body, and she opted to have her left leg amputated below the knee (her foot had been mangled beyond repair, plus her talus bone was missing as a result of the impact).
Snake Dike is a rite of passage for Valley aspirants, an aesthetic climb that follows a compelling feature—diorite backbones protruding from the granite—along its eight pitches. But here's the catch: The route is poorly protected. When Eric Beck, Jim Bridwell, and Chris Frederick established the climb, in 1965, they did so in a day, climbing ground-up and placing only two pitons and six quarter-inch bolts. The climb was well within the three men's technical abilities, so they were comfortable running it out; they returned that evening to the climber hang of Camp 4 with tales of fun movement and mellow climbing, much to their peers' disbelief.
Over the years later suitors, including Steve Roper on the route's second ascent (and with the permission of the FA party), added a few bolts. But Snake Dike has remained far from a clip-up, with runouts up to 75 feet long on the 5.3–5.4 upper pitches. While it's true that it would be a bad idea to fall on slabby 5.4 anyway, climbers do slip—and a 150-foot slab fall would be unthinkable—making these leads psychologically "strenuous." The paucity of bolts on such a vast face also means it's easy to get off-route, as Parsons did, without cracks or breadcrumbs of fixed protection to follow.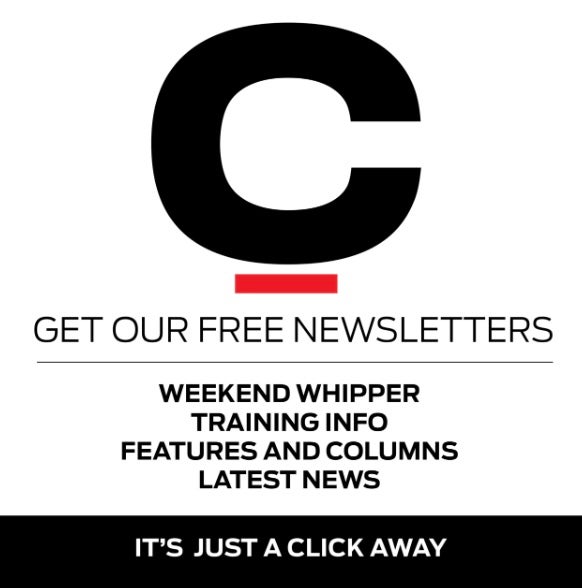 As our sport continues to evolve, we keep facing the question about whether runout moderates from back in the day—established ground-up with minimal protection as per the then-prevailing ethos—should be modernized to make them safer for novice and moderate leaders. There seem to be two schools of thought: Leave the routes as-is, since "Climbing Should Be Dangerous," as Francis Sanzaro, former Editor of Rock & Ice, opined at this site. And perhaps retro-bolt them, to reduce accidents and fatalities. No matter how you view it, the fact remains that many of these climbs were established by climbers operating well below their technical ceiling—e.g., 5.10 climbers putting up a runout 5.7, as with Snake Dike; or a 5.12 climber putting up a 5.10 death route, as with John Bachar on You Asked for It (5.10c X) in Tuolumne Meadows. As well, these first ascensionists were climbing ground-up, which often necessitates boldness and skimping on protection in the interest of efficiency.
To get to the heart of the debate, Climbing reached out to five veteran climbers to get their thoughts. We spoke with Peter Croft, the Bishop, California–based guide, guidebook author, and free-solo legend; Pete Takeda, former Valley hardman and the editor of Accidents in North American Climbing; John Long, the writer, Stonemaster, and California-granite free-climbing icon; Jeff Jackson, former editor of Rock & Ice and one of the most prolific bolters around; and Dougald MacDonald, former editor of Climbing, the current editor of the American Alpine Journal, and a well-traveled, highly experienced all-around climber and alpine polymath.
---
Climbing: Given the recent catastrophic accident on Snake Dike, would you be in favor of retrobolting very runout/dangerous moderates that were bolted years ago by climbers operating well below their physical limits, especially highly traveled classics like Snake Dike?
Peter Croft: Regarding the Snake Dike accident, I had a look on Mountain Project, and apart from an R rating, it doesn't say much about the serious nature of the climb. I've spoken with a lot of people who've strayed way off route on that one and ended up on very runout, much harder climbing—in one case, having to belay with no anchor on a tiny ledge.
In this situation, a remedy that would likely be accepted by most would be to add enough bolts to keep people on route—[perhaps] in addition to a skull-and-crossbones-type warning in the guidebook or Mountain Project. If being a bit melodramatic in a route description might stop some bad things from happening, then tell some scary stories. Throwing an "R" rating onto a climb is far too subjective. In many cases the so-called R rating involves an easy and low-consequence runout; at other times, it does little more than me saying, "My rabid pit bull gets cranky sometimes."
Pete Takeda: I'm not in favor of retro-bolting a route like Snake Dike.
John Long: That's a loaded question.
Jeff Jackson: I suppose I'd rather the old classics remain as they are.
Dougald MacDonald: I do think there's an argument that classic moderate routes that were established by highly skilled climbers operating well below their limit maybe shouldn't have deadly runouts.
---
Climbing: Why or why not?
Croft: [Setting aside Snake Dike,] we've all seen sport climbs where if you blew a clip you'd hit the ground—hell, just the fact that you're normally soloing to the first bolt means a leader's safety is hardly ever guaranteed. The number of accidents that happen on well-protected sport and gear routes fills up large chunks of Accidents in North American Climbing every year.
Takeda: [Retro-bolting Snake Dike would] dishonor the first ascensionists [and] also rob everyone of the chance to experience a great route in which the positioning, exposure, and runouts play a role in the overall experience.
Long: I am for adding bolts to dangerous moderates. After gym/sport climbing became the norm, climbers no longer understood the old trad credo that it isn't real till there's skin in the game. So some don't have the mental faculties to deal with the risk, and people get hurt. [This] doesn't need to happen on moderate routes, so add bolts.
Jackson: Long-established classics like Snake Dike have been done hundreds of times without incident, so why do we need to retro-bolt? Not every route needs to be safe and accessible to every climber.
MacDonald: The key for me is that on Snake Dike, the danger on the really dangerous sections near the bottom isn't what makes the route famous and classic, and so it wouldn't bother me if those parts were made a little safer. The long runouts on the cool dike up high are part of what makes the route classic, and the climbing up there is much easier and more secure, with less to hit if you fall. And so I'd be leery of adding any bolts to those.
---
Climbing: If these climbs do get retro-bolted, to what degree do you think we need to respect the vision and intentions of the FA party? In other words, is there a happy medium somewhere between R/X climbs and climbs that are gym bolted that still respects and encourages a spirit of adventure?
Croft: Any retro-bolting needs to be situation dependent. In sport areas, most folks would likely agree that funky runouts should have bolts added to bring them in line with the area. But if I go to the soft sandstone of Elbsandstein and try to make the world a better place by sport-bolting their climbs, my altruism won't stop the locals from punching my lights out and vandalizing my car.
Another issue that necessarily affects this discussion is that of land managers. The National Park Service, for example, is taking a hard (and scary) look at limiting or banning bolts. In Sequoia [National Park], they've already spelled out the banning of sport-type bolting. Behaving like we live in a separate universe and can bolt as we please will obviously present other problems, which could include no new routes at all.
Takeda: We need to respect the vision of the FA party. If we don't respect that, then we certainly don't respect ourselves. And then, what's the point of all this climbing?
Long: On moderate to semi-hard stuff, just bolt it up. People don't respect runouts on trad routes—till they have to do them, and then many complain that the route is dangerous and they have no obligation….
Jackson: The FA party doesn't have ownership of every route. I've put up a few hundred routes, and in every single case where people came to me and asked to add bolts, I've said, "Sure. Go for it." Sometimes, however, there is a "vision" that should be respected. Runouts are not always a negative thing. In many cases they improve the quality of a line, and there are some routes that are noteworthy purely and only because of the mental game. XM to Outer Space in Eldo [a runout 5.10c linkup], for example, would only be an average linkup if it was sport bolted. It's notable and fun largely because of the lack of pro. There are dozens of routes out there like that. I suppose it's up to the community to decide which routes are better left runout.
MacDonald: The huge challenge is: Who gets to decide which routes are OK to retrofit, and who gets to say how safe they should be? Should it be just a couple of new bolts on Snake Dike's first pitch, so you won't hit the ground if you blow it on the friction? Or should every runout pitch up high have added bolts, even though, arguably, they might already be "safe enough"—but just scary? And do you retro-bolt to modern sport standards or just turn routes from X to R or PG-13, or from R to PG-13, or…..? Also, are the Snake Dike FA'ers still alive? This raises another question, because the old approach was to ask the FA party for permission to add fixed protection. That works OK if the FA party is alive, but not if they're long gone!
---
Climbing: Have you ever gone back and added bolts to any climbs you put up? How were those efforts received by the community?
Croft: I don't recall retro-bolting any routes of mine, but there have been cases where I would have if I wasn't so lazy. Certainly there have been FAs of mine that have been retro-bolted by others, sometimes after asking my permission and sometimes not. Oftentimes there has been some community blowback, but I've usually been able to help stop the lynch mob before they get too excited
Takeda: I've chosen to eschew bolts in keeping with the character of certain FAs; I've also approved the adding of bolts on several FAs I've completed. In the latter, the addition of bolts did not change the character of the climbing and also fit the setting of the crag. On some climbs, risk is the element that defines the route's character. On some it is the of purity of the line. On some it's difficulty. On some it's convenience.
Long: I added bolts to several FAs we did back in the day, climbs I knew would be super popular if there were enough bolts. Normally we ran the rope [out]—not to be bold per se, but to avoid the hassle of drilling on lead, which can be hectic.
Jackson: Definitely. For example, I added a bunch of bolts to the first 700 feet of El Sendero Luminoso in the Potrero after my buddy Kurt Smith opined that nobody would enjoy the climb in its runout state. Now it's considered a classic (and people still complain about the runouts!).
---
Climbing: To what degree is a first ascentionist responsible for how safe a climb is—should the FA party feel some obligation to go back and "fix" a route if it's proving injurious or lethal?
Croft: Can't say I feel the first ascentionist should be held responsible for the seriousness of their climbs. I've had some climbers complain about a few of my routes over the years. Two stand out due to significant whining, but both involve multi-pitch 5.12s that each have runout sections of just 5.9. Both are in wilderness areas where a certain amount of adventure is expected by most. If these sorts of climbs should be retro-bolted, then places like Tuolumne should be grid-bolted.
Takeda: Countless fatalities occur on "easy" and well-traveled routes. I don't know how one could "fix" a climb to negate risk, other than completely erasing it. Or maybe banning climbing in the area.
Long: If a route involves considerable risk and risk-management skills, it's the climber's responsibility to understand the stakes, and what such a route demands of them as a leader meeting those risks firsthand. Credible guides and teachers always teach self-reliance—that every climber is responsible for themselves and the choices they make.
Climbing is voluntary. We freely choose to attempt a route or not. The fact that every route is not to our liking is nobody's "fault," and we can't arbitrarily go changing things to meets our needs, tastes, or standards; the world doesn't work like that. So we learn to make compromises, acknowledging one of the basic tenets of being a grown-up person: Nobody gets it all.
Jackson: The first ascentionist is not responsible for accidents. As long as they made their ascent in the same style as those who [will] follow, then the precedent has been set and others need to rise to the standard. If, on the other hand, the FA was made with pre-inspection or pre-placed gear, and others can't have that luxury, then the first ascentionist should make adjustments to level the field.
---
Climbing: There has been a trend in recent years, one that started in Europe, for bolted plaisir climbs: long, multi-pitch moderates that are safely equipped for leaders at those grades (e.g., Royal Flush in Frisco, Colorado). Have you ever put up routes like this, or how do you feel about them?
Croft: I've never bolted plaisir routes, but I've done some—and they're a lot of fun. I think for a lot of climbers, variety of styles makes traveling just that much more rewarding.
Takeda: I think these routes are great. I haven't put up a route of this style, but this year in South America I was eyeing up a route that would have been four to five moderate pitches to a fairly distinct summit. Maybe when I go back, I'll put the route up. It would be well protected with 80 or so bolts. Still, well-protected multi-pitch outings suffer from severe accidents and fatalities.
This year, a falling rock killed a young climber at the base of a crowded multi-pitch [area] in Colorado. Last year, a falling rock—probably dislodged by wildlife—killed another in Colorado. Both were wearing helmets. Climbing or being around climbing is dangerous. Our sport is dangerous no matter the style, quality of protection, level of practitioner experience, quality of equipment, etc. Bouldering, sport, alpine rock, alpinism, big wall, free solo, toproping, trad, ice, mixed, indoor—all present risk.
Long: That's a great idea.
Jackson: I have put up many lower-end moderates, and I always try to bolt them for folks who are climbing at that grade. These days, there should be routes for people to learn on—for kids and families and novices.
---
Climbing: Should harder, famously runout Yosemite (or other) climbs like the Bachar-Yerian (5.11 R/X) or Southern Belle (5.12c X) be retro-bolted, to make them more accessible to the 5.11 and 5.12 leader respectively, given that they have also seen accidents?
Croft: I don't think routes like the BY and Southern Belle should be retro-bolted. They're deservedly famous for what they are; adding hardware would necessarily take some their character away. You really, really want to do them? Don't be so lazy: Carry a heap of ropes to the top and start Mini-Traxing!
Takeda: Definitely not. People can go bolt a route of a similar grade in the area. Same goes for Snake Dike. The thing to note is that the Bachar-Yerian, Snake Dike, and Southern Belle are attractive in some ways [because of] the risk required to climb them. It's part of the allure; it's part of what makes them "classic."
Long: Absolutely not. Never. Here is where you run into the silly entitlement fluff from people who don't have the psychological resources to shut up and climb a perilous challenge. Most of all, these people struggle being told—or facing a situation—where they have to climb boldly or they cannot play. In fact, the few routes that require something special from a leader have always been the talk of the town. Not every route is for everybody, nor should it be.
Jackson: No. These routes absolutely provide a valuable experience for those willing and eager to push their limits. It is a valid experience, not the less so because it is an elite experience. There is a place for peak, elite climbing performance that involves danger. It would be a shame to condemn and attempt to eliminate that from rock climbing. What could happen, though, is for alternative, well-bolted routes to be equipped nearby, so that the two styles can co-exist—as they should.
MacDonald: I'm not at all in favor of retro-bolting classic runout routes like Bachar-Yerian that are famous because they are heady. If you led a gym-bolted Bachar-Yerian, what exactly would you have done? Just another of thousands and thousands of 5.11 sport climbs. There should be routes out there like BY for those who want to attempt them.
---
Climbing: Along those lines, would we closely bolt a 5.11 so it's safe for a 5.9 leader? Or would we bolt a 5.11 only with a 5.11-capable leader in mind?"
Croft: I think it's important to keep in mind it's not the 1980s anymore. [These days,] it's pretty normal for intermediate climbers to jump on stuff over their heads. At a certain point, though, the harder climbs tend to have a lot closer bolting than the easier ones do anyway.
Takeda: We should do what fits the context, setting, and zeitgeist. If we are unsure, we should continue climbing and enjoy the process of understanding what it is and how we participate.
Long: If a person is obsessed with safety and risk-elimination to that degree, just toprope the goddamn thing and quite your bellyaching. What the hell, man? You want me to climb it for you, too? There are scads of well-protected 5.11s out there.
Jackson: I try to bolt things so that they are safe, but I also think it's OK to have some hard climbing above bolts as long as the fall is safe. In my opinion, not everything needs to be accessible to every level of climber.
---
Climbing: Would it be fair to add bolts to a sporty gear-only route?
Croft: Contemplating adding bolts to gear routes is, again, something that should be site specific. Some areas near where I live feature gear routes that also have bolts if the gear is at all dicky. Probably not much blowback if some retro activity happened there. But, in Yosemite Valley, that sort of thing would be met with pitchforks and torches.
Takeda: I think not, but there are always exceptions. See above.
Long: This is trying to merge sport and trad, a thought only possible to those believing that nobody has a "right" to tell them how to climb, and they have the right to alter any existing route to their own specs. This is transparently absurd, because nobody is free to do so in the normal world, simply altering things that don't fit their fancy. Accept your personal limitations, and quotient of bravery. Wherever these lie is nobody else's "fault."
Jackson: I wouldn't ever do that personally.
---
Climbing: Anything I didn't ask, that you'd like to add?
Croft: Basically, this is a problem that needs consensus—and consensus is what you'll never get, as I'm sure you know!
Takeda: This type of core issue periodically emerges. Every generation has to answer these questions for themselves. One thing is apparent: There are more people climbing than ever, and that number is rapidly growing. With that comes a sharp increase in user days outdoors. Most climbers are getting their start in the gym. Managing growth and the attendant issues is the big challenge of our era.
We can retro-bolt every runout route in the world and someone will figure out a way to get in an accident. The most well-bolted routes suffer from fatalities from all manner of reasons besides the leader falling. Crowding-related mishaps, loose rock, free soloing, and rappel errors plague the annual list of accidents. The most popular outdoor, gym-style crags are the scenes of unfortunate incidents that often have nothing to do with someone actually climbing—rocks can fall, lightning can strike, a hold can break. Education is a better solution than attempting the vague, ludicrous, and Sisyphean task of making routes "safer." Education starts with instilling a certainty in every climber that every time they step up to a route, they are making a pact with their mortality, whether they chose to believe that or not.
MacDonald: I don't know how anyone can answer many of these questions without a local, committee-style approach, a la Eldorado Canyon. But the Eldo committee tends to default to the most conservative stance (at least it used to…I haven't reviewed those proposals or votes lately). So, for example, while I don't think a route like The Wisdom or Jules Verne [both R-rated 5.11s] should ever have added bolts to make them safer, I could imagine approving a bolt or two on a route like Calypso [a popular 5.6 that has seen accidents].
One place local committees can be (and maybe have been) effective is to discourage new bolted or mixed routes that are dangerous or even sporty. IMO, if you're going to bolt a new route these days, it should be bolted in modern style, even if that somewhat goes against local tradition. In this way, I think, a committee can help foster the idea that it's OK to have both styles of routes in a given area. That is, if an area already has some heady testpieces, we probably don't need any (or many) more. At the same time, the recognized classic scare-fests should remain, so there are still good routes for people to test themselves in that way. That seems like a reasonable compromise.