Rock Art: Colin Howell—Igniting Passion and Art
Heading out the door? Read this article on the new Outside+ app available now on iOS devices for members! Download the app.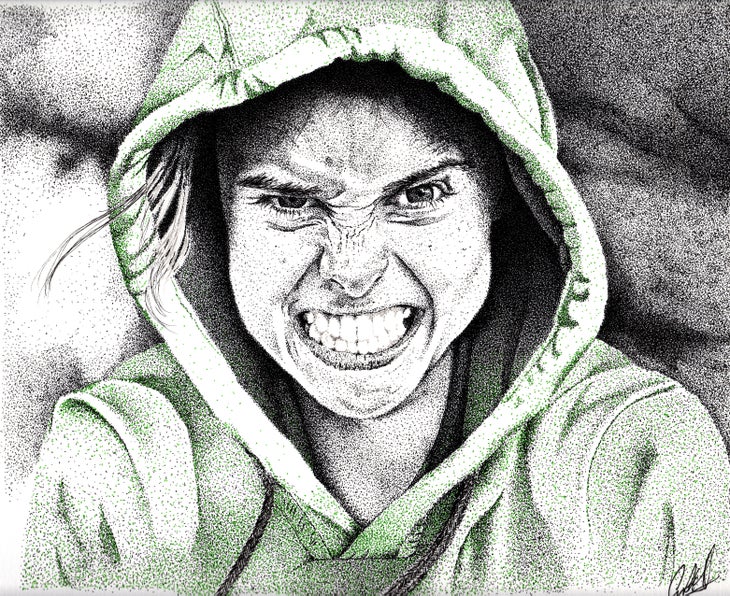 "Want to go climbing?" Colin Howell's cousin asked him in 2013. Howell had never heard of climbing, and pictured the annual Devil's Staircase motorcycle hill climb in Oregonia, Ohio, not far from his home in Cincinnati. Instead, his cousin took him to the Urban Krag Climbing Center in Dayton. "I was instantly hooked," says Howell.
From an early age, Howell, born in Austin, Texas, in 1978, found an aptitude for art. He took the standard art classes from kindergarten through high school, and then studied visual communication at Sinclair Community College in Dayton, graduating in 2002. (He also earned a bachelor's degree in IT from the University of Cincinnati in 2012.) Howell worked in graphics for a print company north of Dayton and then did web design for a marketing firm in the city. However, he found commercial design stifling. "I didn't have the motivation to be creative," he says. "When I found climbing, well, that passion reignited the other. I started to enjoy being creative again."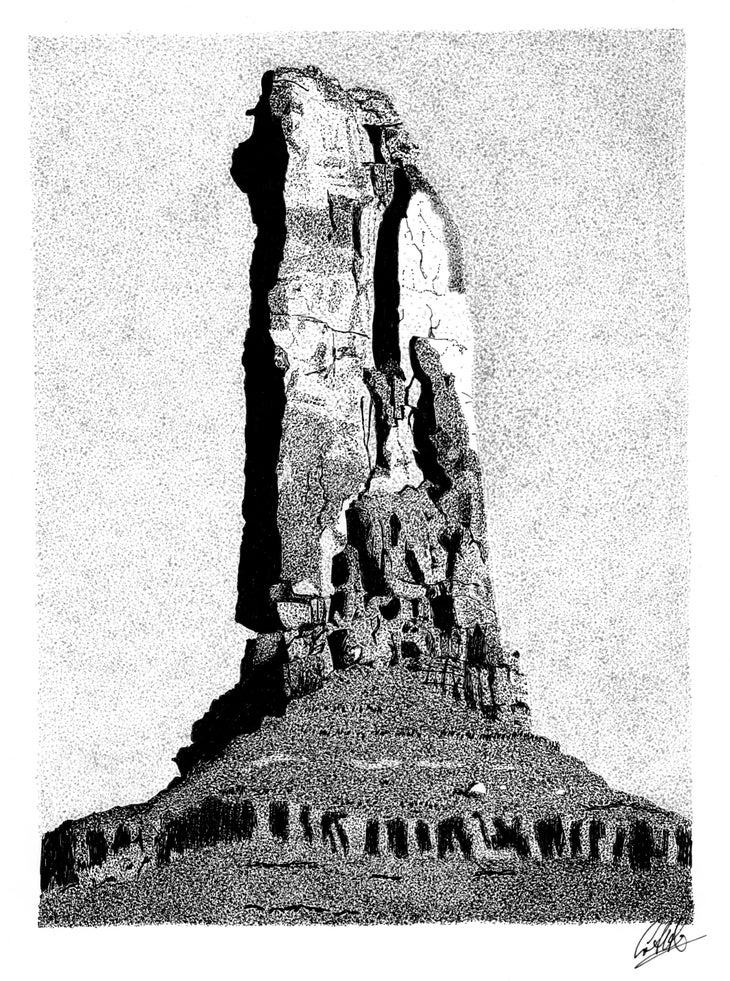 Howell has worked as an IT specialist for the past nine years in Cincinnati. He climbs at RockQuest during the week and heads to the Red on weekends. Predominantly a sport climber, Howell has also swapped leads on the Gunks's High Exposure (5.6), alpine and ice climbed, and bouldered. More significantly, he's given back by serving on the Red River Gorge Climbing Community board.
For his art, Howell usually begins with a pencil sketch and then makes several iterations, emphasizing contrast. "It's a challenging balance of knowing when to walk away from a piece. You never want to be done, because you can always find something to improve on, but putting too much focus on any specific detail can also ruin a piece," says Howell, who has an affinity for pen and ink, specifically the stippling he uses for destination landscapes. "I gather inspiration from the places I go, the places I want to go, and the people [who] influence me," he says. He's also made portraits of friends, as well as celebrity climbers based off social media photos. "I get inspired from the stories they tell and the imagery that's available," says Howell.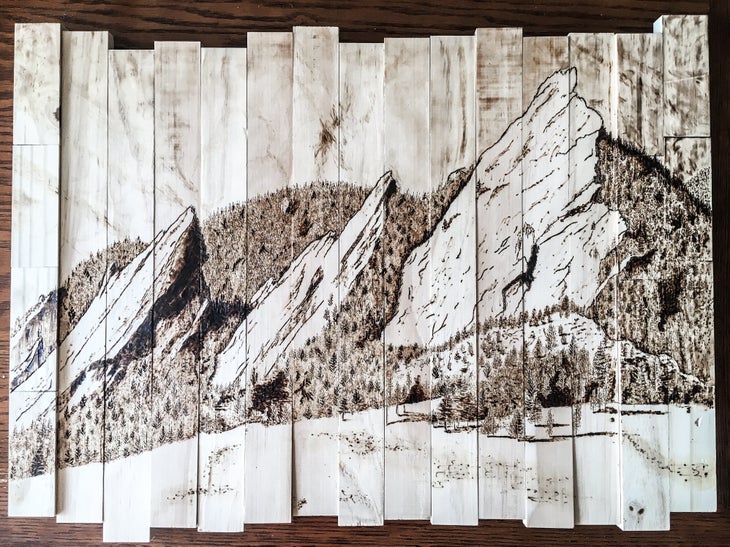 More recently, Howell has worked with pyrography, cutting Radiata pine into strips, gluing these onto plywood, and then burning landscapes into them—like his 23"-by-17" wood-burned picture of the Flatirons, Colorado. "I put myself out of my comfort zone to make it," says Howell. "You aren't adding anything new to the wood to bring out the art—you are actually changing it and creating something beautiful, and that translates to climbing."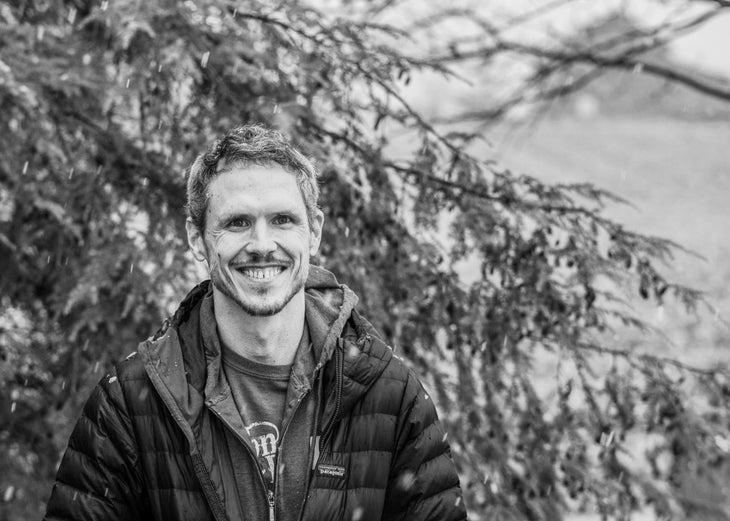 Home base
Cincinnati, Ohio
Years climbing
Seven
Preferred art media
Pen-and-ink stippling, pyrography
Website
Instagram