Nine Climbers You Should Know More About
From Honnold to Carlos Carsolio, to Daniel Woods and Ashima Shiraishi.
Heading out the door? Read this article on the new Outside+ app available now on iOS devices for members! Download the app.
There's something special about interviews.
Reading Lor Sabourin describe what it feels like to be a trans climber in June 2021—or Cory Richards struggle to articulate why his identity as a climber no longer feels like an authentic part of who he is—or Alex Honnold speculate about how having a child may (or may not) interact with his relationship to risk—reading these stories, one senses that there's a process of crystallization underway, a process of record-making.
Interviews aren't summaries or biographies. They aren't attempts to reduce a person to a single neat strand and then thread that strand through the narrow eyelet of a story. Instead, interviews are messy and diverse. They wander across topics. They swing back and forth across time. They are self-referential and hopeful, with the interviewees often outlining visions of a future that may very well never exist. Will Matt Fultz do Return to the Sleepwalker? Will Alex Honnold actually tone back his risk-taking? Are Cory Richards' ice axes actually going to rust into dust in his garage?
None of them know.
And that's what I love about interviews. Once written down, they serve as wormholes into a particular time and place. As texts they are nearly as authoritative to their moment as it's possible to be, but their subjects are not wholly aware of the wider story of their lives.
As such, I find interviews—even the lighthearted ones—incredibly touching. They structurally acknowledge that we live in time. That what we think and feel right now is real—but that it won't feel real to us tomorrow.
—Steve Potter, digital editor
*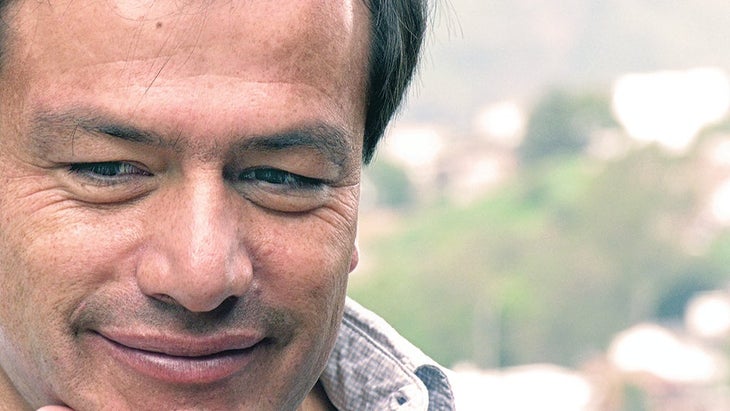 "I cry many times when I remember the next things that happened. I came down to a cave in the base of the headwall, and I made a thermos for Wanda for when she came. I stayed there waiting and waiting and waiting. … I was there for two days and she never came. I continued the last part, an 800-meter face. … I was coming down to one of these fixed ropes in a very loose state of mind, and I was distracted and when I changed ropes I did not fix the figure eight, and then I leaned back to rappel and suddenly I was falling. My left arm tangled in a loop of rope, and I was stuck by my arm. I did not die. … I took the rope and put the figure 8 on and suddenly inside my head was the clear voice of Wanda, perfectly clear, and she told me, Don't worry, I will take care of you. For me it was a terrible moment. Because I did not take care of her."
*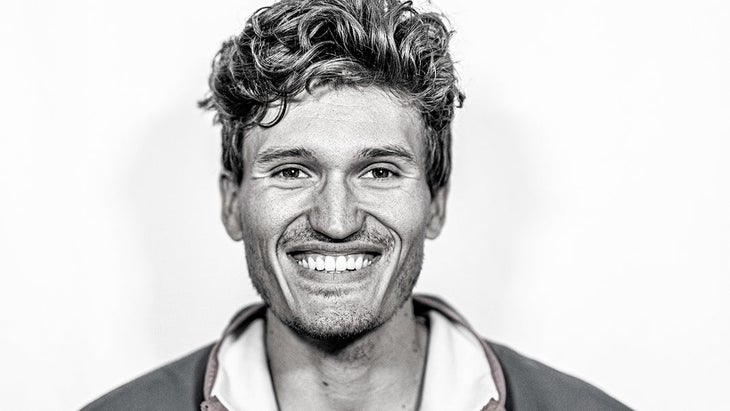 "There was no incredible moment of, Wow, I'm an Olympic medalist. It takes me a long time to realize the significance of big accomplishments. That whole night I was just kind of riding the wave. Happy to celebrate with my friends, happy to see that they were happy, but it probably took me another 36 hours to really grasp what that accomplishment meant for me."
*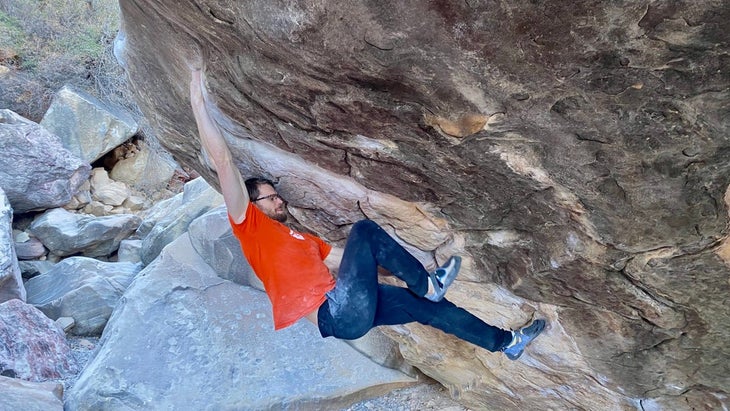 "My realization was that hard bouldering, hard projecting, is like manual labor. It's about showing up and working it down to the littlest tiny bits and then piecing it all together. It's like Daniel Woods spending more than 50 days on Return of the Sleepwalker in a season, just going back day after day. You can't send it unless you show up, and you've got to keep showing up, you've got to keep building those specific strengths in those specific muscles. That was the realization for me. With Hypnotized Minds I was just like, 'I'm just going to keep going back. It doesn't really feel that possible to me right now, but I'm going to figure it out and I'm not going to give up on it until I do it.' So, yeah, I just don't really give up on things anymore."
*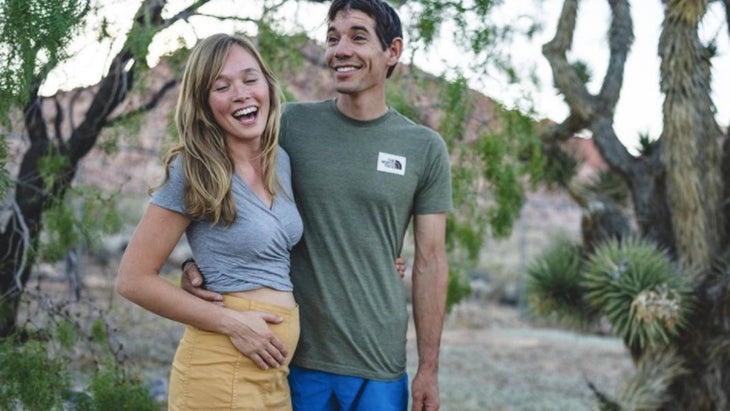 "Climbing: Let's say your daughter, years from now, decides she wants to solo the Freerider. What would go through your head?
Honnold: Well, I'd probably be pretty concerned. But I have a lot of good beta for her…"
*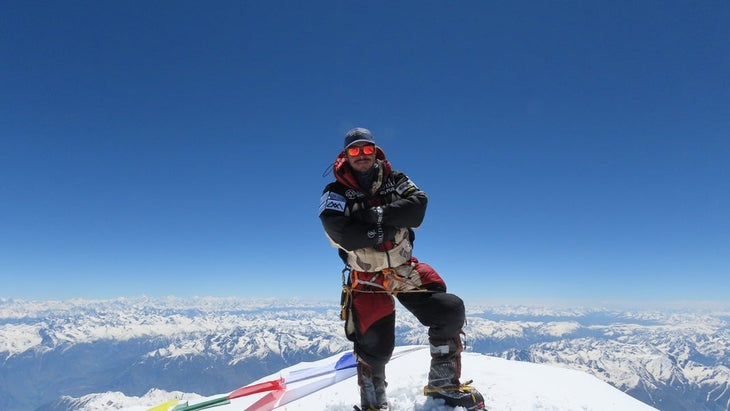 "I've always known what I want to do [next] with my life. As a kid, I wanted to join Gurkhas. That was my only dream. When I joined the Gurkhas, I found out about the Special Boat Service, and that was my only dream. And after that, I just wanted to completely change the dynamic on 8,000-meter peaks—and that became my dream. So yeah, it's always specific. But one thing that all these dreams have in common is that I follow them."
*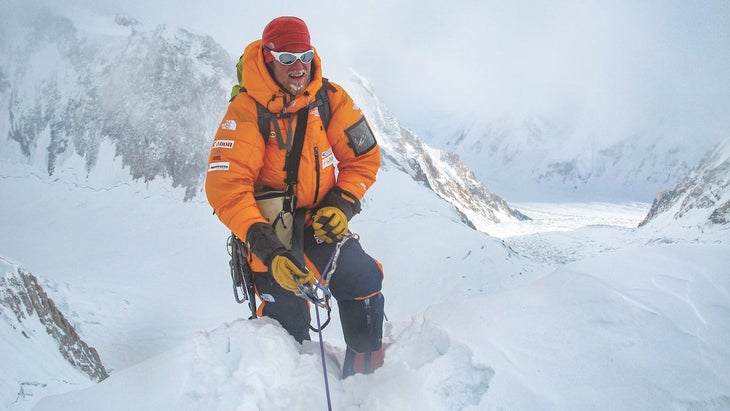 "I've always felt a little out of myself, like I don't have a real identity, so I've attached myself to things and activities that have provided one. Plenty of young climbers find identity and validation in climbing. There is a tremendous and observable fervor in their obsession. It's everything to them; it's all they talk about. I was like that, too. So climbing began as something that was quite pure, and then I attached my identity to it, and then I attached my career to it, and then I attached more identity to it, and then it was perverted by the very nature of how I had pursued it."
*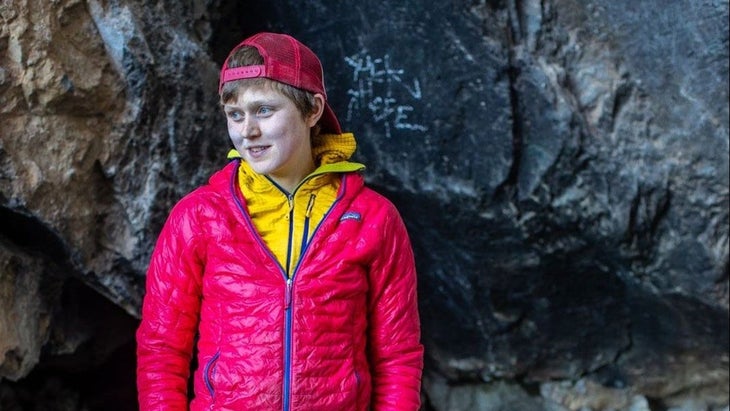 "Since I've started climbing, more groups and resources have appeared for LGBTQIA2S+ folks in climbing. There have been a few sponsored climbers who have been able to come out and talk about their identities in the space. More festivals and companies have expressed that they are supportive of the LGBTQIA2S+ community, which can go a long way in helping people that feel unsure about whether they will be safe in the outdoors and at the crag. For an LGBTQIA2S+ person that is nervous about being isolated or losing community because of their identity, affirming spaces can make the difference between whether they try climbing or not (and whether they stay in the sport)."
*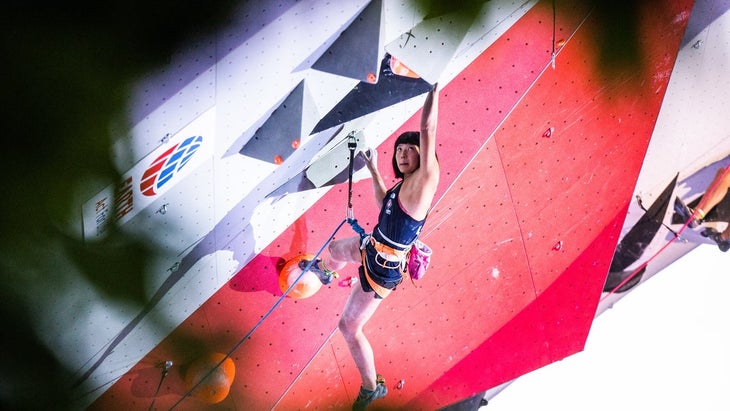 "The start holds felt really humid and moist, but when I pulled on everything just clicked. I think people refer to it as the flow state, but the interesting thing about flow states, for me, is I never know when they're going to happen. And every time one does happen it feels different. This time everything seemed to happen really fast. I stuck the crux on my first try and was totally shocked. In the video you can actually see me pause and blink a few times; I was so surprised to still be on the wall. After that I was just like, 'Okay, now I have to keep going.' Heavy breathing. I was a little frazzled, mentally, but I did the next setup move and then the hard move on the stand, and it was over. The top was soaked, and it was actively raining, but it turned out to be fine."
*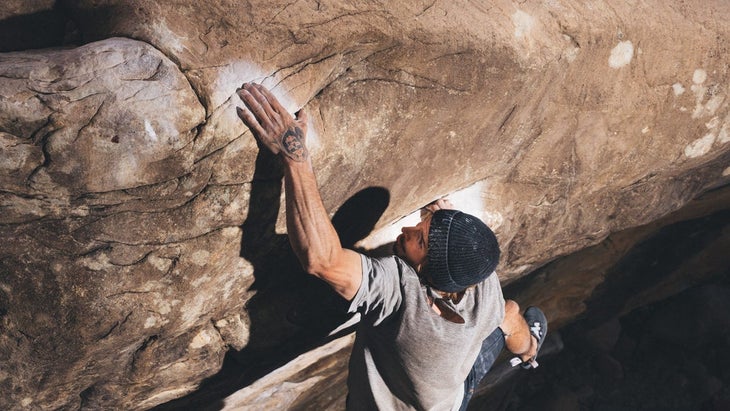 "At the start, it was mostly dialing Sleepwalker. The whole thing gets its difficulty because Sleepwalker is the crux. You just have to do Sleepwalker pumped. So I was like, "You need to have Sleepwalker dialed." I probably did Sleepwalker 15-20 times. I did it four times in one session. Then I got it into my head, 'OK, it's wired now. I just need to wire the bottom and then it should go.' I thought it could go fairly quick because I had Sleepwalker so dialed, and soon found out that was not the case. Sleepwalker turns into a way different boulder problems after you add in a V13, no matter how wired you have it."