How to Plan a Long-Term Climbing Road Trip
It's easy to fantasize about climbing road trip, but hard work to make it happen. Here are some tips to make the prep a little easier.
Heading out the door? Read this article on the new Outside+ app available now on iOS devices for members! Download the app.
"I want to go to South America," my girlfriend said.
"Yeah, well, me too. How much annual leave do you have left?"
"Annual leave isn't going to cut it. How long would we need to climb some things? All of the things?"
"A year, at least."
"Ok. Let's do that."
My girlfriend has one of those pesky "real jobs," something commonly referred to as a career in a parallel universe I'm unfamiliar with. I'm the one with the incorrigible nomadic streak and a possible genetic defect which precludes me from focusing on anything other than climbing and travel. When the subject of an extended journey through South America came up, I encouraged the idea with gusto. I was all over it like jugs on a 5.6.
It was a remarkably simple conversation, but the initial decision was where our fleeting acquaintance with simplicity ended. There are an awful lot of moving parts in such a broad plan. Many stars need to align. Many men need to be consulted about many dogs.
Here are a few things we've learned about how to plan the ultimate climbing road trip.
1. The Concept
Before you start honing in on the finer details, you must first define what it is you're talking about. For us, the concept of climbing throughout South America formed the nucleus of an idea. We would need to surround this nucleus with the electrons, bonbons, and quasars (I failed chemistry, get off my back) of various other activities. These activities would then determine our gear, our itinerary, our destinations.
For example, what type of climbing do we want to do? Sport, Trad, Alpine? All of the above, we decided. Do we want to hike? Do we want to take in some culture? Yes, but we determined that these will play second fiddle to climbing. That's what rest days are for, right?
Last, we furnished the concept with a set of guidelines we could both agree to. Only a few of these became hard and fast rules—don't pay bribes, look after one another in the event of illness and, at my girlfriend's insistence, wash the bedsheets from time to time.
2. The Itinerary
Next, we scoured our memories and that of the collective wisdom of the internet for South American climbing destinations. All the hotspots came to mind quickly (Cordillera Blanca, Cochamo, Torres Del Paine) but others were uncovered with a modest amount of research (Cordoba, Las Chilcas, Piedra Parada). Some locations were then removed from our list or had question marks placed next to them—for example, Ecuadorian volcanoes require local guides by law, and Peru's Hatun Machay is in the process of having its bolts chopped.
Then, with a long list of locations in our hot little hands, we ordered them by season. Invaluable in this process was Mountain Project, as well as a fantastic climbing season calendar compiled by Atlas and Boots.
One look at the seasons determined our direction of travel—north to south. This helped in our next endeavor…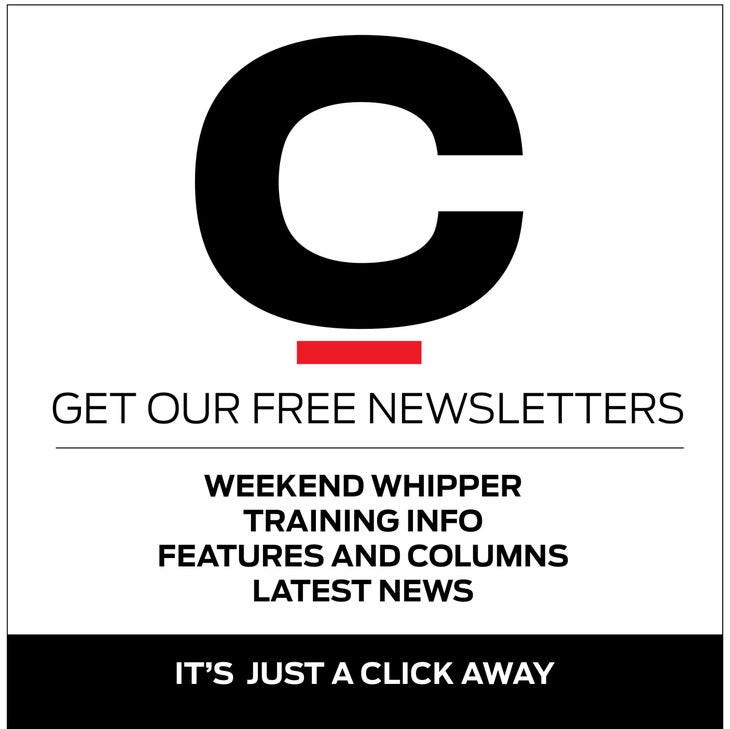 3. The Vehicle
We had a pretty good idea of the type of vehicle we wanted for our epic journey, but we needed to find one for sale in a suitable location. To this end, we kept a daily eye on the "Vehicles for Sale/Wanted" forum at Drive the Americas. And when I say "we", I mean the royal "we." My girlfriend would browse the forums and fill my inbox with a daily supply of van porn.
Before long, we found our chariot—a 2005 Toyota Hiace. It ticked all the boxes: a reliable van with easily sourced parts, a diesel engine with decent mileage, 4WD, auxiliary batteries, solar panel, a small safe, plenty of storage and a comfortable bed. Its erstwhile owners, a Swiss couple who'd been traversing the Americas for three years, were hoping to hand it over in Las Vegas.
It was a little unnerving to purchase a van we'd never seen from a couple we'd never met on the other side of the world [The author is based in Australia—Ed.], but the entire experience ran like clockwork. We named it "La Tortuga" and it was everything we'd hoped it would be.
4. The Budget
Ahh, the crux of any expedition… the Benjamins! We'd been saving as much money as possible for around 18 months now, but would it be enough?
With the car purchased, a major expense had been taken care of, and we now had a reliable metric for fuel mileage. From there, we roughly calculated how far we'd drive over the year. We then added another 50% to this amount for wiggle room, then multiplied it by the average fuel cost in South America. I held my breath as I punched the numbers into the calculator… and it turned out to be pretty reasonable.
Food is another big expense. So is insurance (more on that later). Flights are a big deal as well, as is the cost of shipping the car from Panama to Colombia. All this went into a big document in our planning manifesto and convinced us to keep saving! Many blogs have super-detailed reports of their expenditure throughout overland excursions. We found these to be very helpful and will endeavor to do the same.
5. Insurance
I won't sugar coat it—insurance is Satan's magnum opus, his 9th Symphony. Finding insurance which will cover you, your vehicle, your gear, and your medical and rescue expenses should the worst happen is a miserable affair and not something I'd wish upon my worst enemy.
In all likelihood, you'll need to take out several policies. First, vehicle insurance must be comprehensive enough to cover you wherever you are, but then you'll also need some sort of compulsory insurance for each country. Health insurance is generally much easier, especially in countries outside of the USA. This usually falls under the banner of travel insurance, in which you can also opt for greater amounts of coverage for valuables and trip cancellation.
Expedition insurance is a different matter again, with most traditional insurance policies excluding activities deemed to be "high risk." You'll need to take out rescue insurance and ensure it covers your medical expenses in the event of a climbing, skiing, or trekking accident. Ours went yet another level higher, as we planned on climbing peaks above 6,000 meters.
I can't recommend any policies or companies to you for two reasons: the first is that I'm not qualified to do so, the second is that your options will vary wildly depending on where you're from and how old you are. The only thing you can do is saddle up for some good old fashioned desk jockeying on the valiant steed named "Google."
Best of luck.
6. Bureaucracy and Corruption
Anyone who's been to South America knows that there can be a lot of red tape and, at times, no small amount of corruption. You need to know what documents to have, and who you should give them to.
We checked out the visa requirements for each country and slightly modified our itinerary so we'd not be overstaying our welcome. Certain countries, such as Brazil, require applications before you arrive, but most South American nations are quite liberal with their tourist visas. A few do impose "reciprocity fees" on other countries (USA, Canada, and Australia being common recipients) but these can be paid in situ.
You should always bring copious copies of the following documents: passport, international driver's license, vehicle registration and title, insurance certificate, birth certificate, visas, vaccination card, and proof of finances. Only use originals if absolutely necessary. If a dodgy cop or border guard wants to keep your copy, it's no big deal. If he wants to keep your original, you're open to extortion.
In addition to the official kind of corruption, there is also the risk of garden variety theft. We invested in some upgrades for the security of our storage, given that we have a lot of expensive gear. We also suggest you try to make your vehicle as bland and non-descript as possible—our van looks like a common work vehicle, not a mobile climbing palace emblazoned with brand logos. Another tip from Drive the Americas: If you see broken glass on the street, this is a sign that people are breaking into cars.
Check out current government travel advisories, but don't let them scare you into avoiding certain countries or South America altogether. Be sensible and safe, but have fun as well.
7. Gear
Back to the fun stuff—compiling a gear list! Ensure you have everything you'll need for the activities you intend to take part in. Also make certain you have a replacement for items likely to fail or wear out, or have a plan in place to do so. Outdoor equipment can be super hard to find in South America, and uber expensive if available. A good friend of mine can attest to this: After he forgot his Goretex jacket, it cost him a cool thousand to replace it in Coyhaique, Chile.
For us, the list of equipment was exhaustive and encompassing—clothes for all seasons, sleeping bags, tents, stoves, first aid supplies, avalanche gear, six ropes, crampons, ice tools, rock shoes, mountain boots, protection for rock, ice, and snow, and the usual assortment of carabiners, slings, doodads, and whatzits.
It's all rather heavy, not to mention expensive, but our gear room has never looked so good!
8. Physical and Mental Preparation
It's pretty easy to look wistfully into the future at your departure date, your feelings about day-to-day life filling with resentment. But as John Lennon and other less famous people before him said, "Life is what happens when you're busy making other plans."
We decided to look at our time spent at home as an opportunity rather than an encumbrance. It's a time to put money aside so we can worry less about cash during the trip. It's a time to climb locally, to get stronger and dial in our technique. It's a time to get into shape, not just improving strength but also endurance, flexibility, and general well-being.
For me, three invaluable texts have been Extreme Alpinism by Mark Twight, Training for the New Alpinism by Steve House and Scott Johnston, and Training for Climbing by Eric Hörst. To different degrees, these books each guide my training schedule.
This is also a time to set our expectations. We understand that we will need to be realistic in our goals, not only in how hard we can climb but in how much rest we'll also need. We understand that things will go wrong, and that we'll need to stay calm and find solutions when this happens. Most of all, we understand that as amazing as this trip will be, we can't let it cast a shadow on our everyday lives. Adventure is everywhere, you just need to know where to look.
Also Read
9. Sharing Our Journey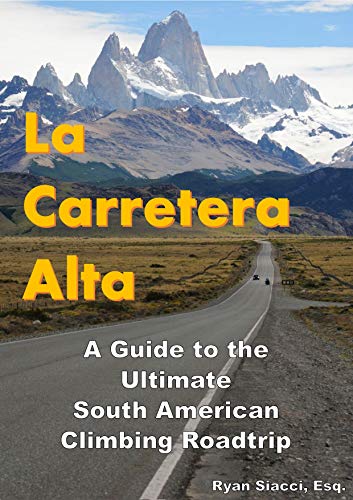 * * *
For more about planning your own big adventure, check out Ryan Siacci's book La Carretera Alta: A Guide to the Ultimate South American Climbing Roadtrip. It details crags and mountains from the tip to the tail of South America, and although there isn't enough space to detail every route on the continent, it will point you in the direction of the best available information. Gotta leave some room for adventure, right?
You can get it in PDF from Zen and the Art of Climbing, or in Kindle format and Paperback at Amazon. The road is calling–heed the call!