4 Tips For Being A Sustainable Climber
Heading out the door? Read this article on the new Outside+ app available now on iOS devices for members! Download the app.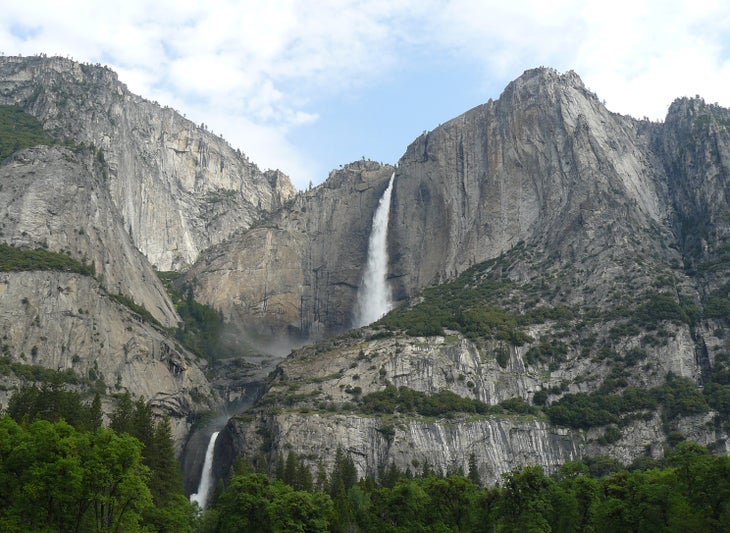 The following are some basic principles that all climbers, regardless of location, experience, or specialty can practice in order to reduce impact and ensure climbing is an activity that can be enjoyed for generations to come. We encourage you to join the conversation and add your own suggestions.
1. Practice Beginner's Mind One of the best things about climbing is that there's always more to learn. Make climbing a rewarding life long activity by approaching it with humility and endless curiosity. If you've never climbed outdoors, don't assume you know everything, and don't be embarrassed by what you don't know. Inquire at your local gym and guide service about courses in transitioning from gym to crag. Don't be shy about asking coaches, climbing team members, and other experienced climbers about assistance in making the jump. Most will be delighted to help! If you are a parent, insist that your child receives qualified instruction before venturing outdoors. Youtube is not the place to learn about creating safe anchors.
2. Join the Club There's fun, strength, and community in numbers. Organizations like the Access Fund (www.accessfund.org), the American Alpine Club (www.americanalpineclub.org), and Leave No Trace (www.lnt.org) are eager to help and advise, even if you can't afford to join right now. Both the Access Fund and Leave No Trace provide free information on low impact practices on their websites. The Access Fund lists Local Climbing Organizations (LCO's) across the U.S. who are a treasure trove of information on climbing history, tradition, ethics, and access issues, as well as offering opportunities to get involved in crag cleanups, trail building, and other stewardship projects which are an awesome way to do some good, meet new partners, and perhaps even get a date!
3. Practice Right Speech In case you haven't noticed, the world is a mirror. It always reflects back exactly the attitude you project. When you greet land managers, park rangers, and other representatives of federal, state, and local government agencies with hostility and disrespect— you get the same in return, in spades. Learn to see land managers as allies in protecting resources we all enjoy, seek them out, and listen to their point of view. Willfully ignoring and flaunting regulations only results in more bad feelings, fines, penalties, and closures.
If you see other climbers behaving badly or unsafely, speak with them in a friendly, helpful way. As guide Elaina Arenz says, "like everyone else, when I see risky behavior I want to pack up and walk away, but if I see something truly dangerous, I'll say something. It's the responsibility of everyone who climbs to help educate others— especially since there are so many new climbers out there. In climbing the consequences of a mistake can be catastrophic, so it's important not to add a second mistake by walking away from a situation that can be prevented.
"When you do need to intervene go in with the proper attitude. Say, 'Hey I learned this lesson…. and you might find it helpful too. Or, have you considered trying it this way? People are going to be more open to a friendly message, rather than one that's confrontational."
4. Broaden Your View Climbing is all about reaching new heights and gaining new perspectives right? So, as our numbers grow this also means learning to see beyond one's own narrow self interest. It means learning as Joe Kinder did, that access to resources like crags and boulders are a shared responsibility, and that means literally, learning to share. Today being a good climber doesn't just refer to the number your sending, it means being friendly and polite to fellow climbers, other visitors, and land managers. It means purposely keeping groups small and taking turns on popular routes. It means using ear phones to enjoy your music, and if you must bring Fido to the crag, keeping him on a leash. It means educating yourself about accepted traditions and ethics at new areas you visit, as well as proper disposal of human and animal waste (check out the Access Fund's poop infographic for detailed information). Being a good climber means staying on existing trails and gaining the self control not to throw a wobbler and spray everyone down with F bombs. It means being conscientious enough not to toss gear and crash pads all over the ground and vegetation, and it means brushing off chalked tick marks when both your session and your fingertips are done.