Quick Clips: 4 Quick Fixes for Common Climber Problems (Issue 369)
Heading out the door? Read this article on the new Outside+ app available now on iOS devices for members! Download the app.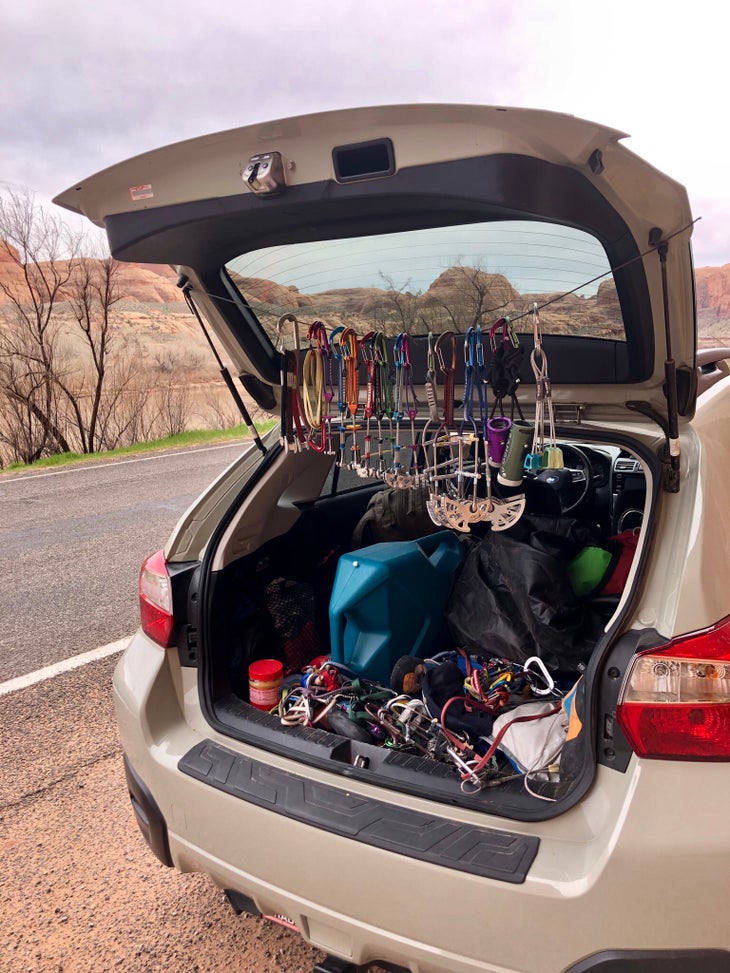 When you need a place at camp or in the parking lot to quickly organize gear, tie paracord between the struts of your car's rear hatch. Add overhand knots to separate different gear types and sizes.
—Trent Vonich
Did the top inch of water in your Nalgene freeze during a day of ice cragging? Screw a stubby ice screw through the ice until it reaches the water—the screw is hollow, so you can drink from it like a straw.
—Tyler Smallwood
Instead of expensive sunglasses, I climb with tinted safety glasses made by 3M, meant for construction workers and anyone doing work outside. They're less than $2 a pop, have all the same UV protection, are super lightweight, and are virtually indestructible so I never have to worry about shoving them into a pocket or pack.
—Vadim Kuklov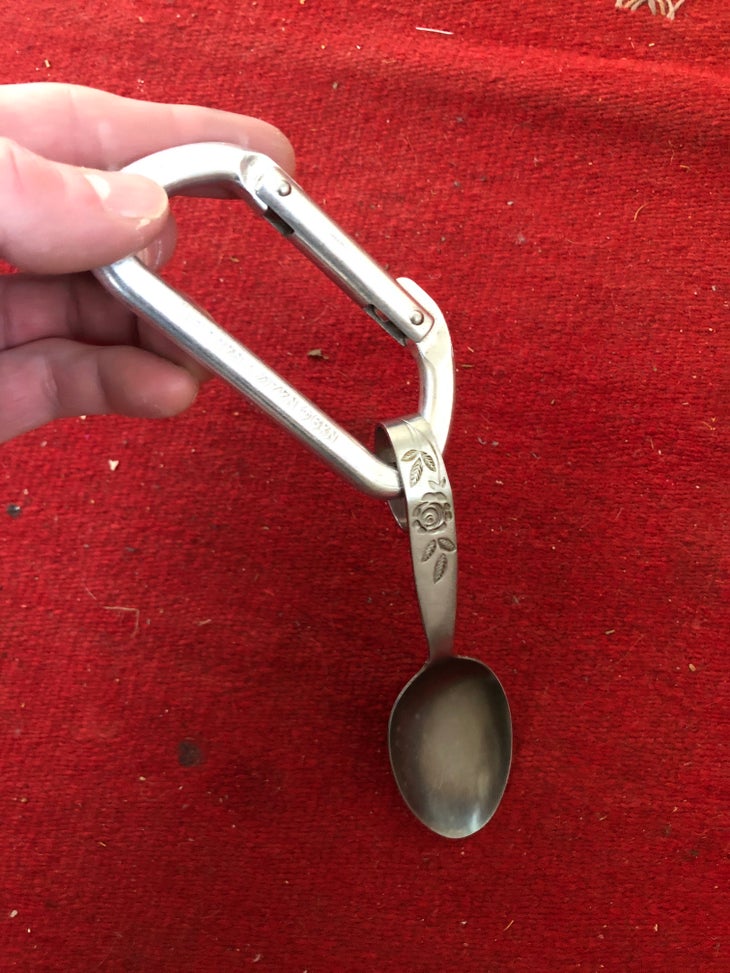 If you love tuna as a crag snack but struggle to eat it without making a mess, try this hack: Bend a cheap metal spoon into a loop and put a biner through it. Clip the spoon to your harness, have a mid-climb snack, use it as a "cam"—whatever! The options are endless.
—Weston Hamilton
Got an amazing Quick Clip for us?
Send it our way at letters@climbing.com; the best tips as selected by us will be featured in the next issue of Climbing Magazine.
Read more Quick Clips.