Get Better, Now. Six Essential Lessons To Go To The Next Level.
Climbing is literally a steep learning curve. This boxed set of advice will flatten the bell, helping you to become a better climber by smoothing out your footwork, teaching you to think outside the box—there's even sections on crack and slab climbing, and 25 tips to improve your belaying.
Heading out the door? Read this article on the new Outside+ app available now on iOS devices for members! Download the app.
Climbing is literally a steep learning curve, but you can flatten the bell with advice from climbers who have been at it and have excelled. Climbers such as Paige Claassen and Neil Gresham. Happily, Climbing's editors put together a boxed set of six "how-to" articles chock full of advice from simply getting better with your feet, to thinking outside the box. We've even included a section on the lost but critical art of slab climbing, and crack climbing, essential skills for an all-arounder, but ones that even apply to sport climbing. All sound advice for whether you're lacing up for the first time, or have been getting after the rock your entire life.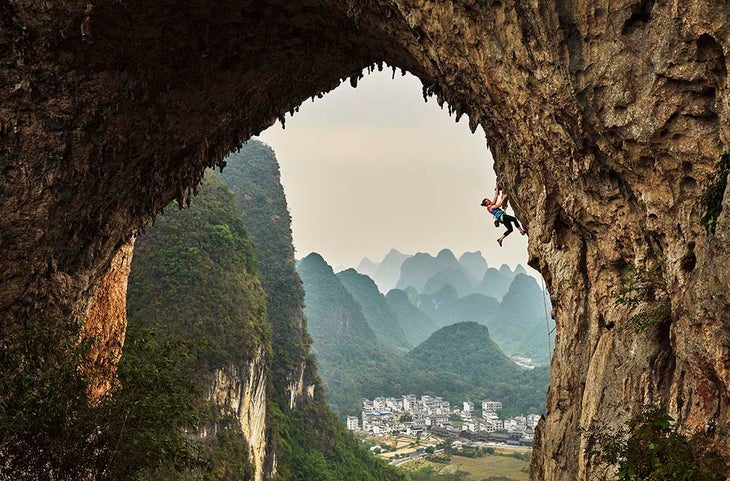 10 Counterintuitive Tactics To Take Your Climbing To The Next Level
Anyone can hit the campus board and get strong, but a truly skilled climber is someone who can keep it together even when he is drowning in lactic acid, miles above the runner. Too often our inner caveman—the beast with no technique—asserts himself at the worst possible moment, and our panicky fight-or-flight response causes us to do the wrong thing, and take flight. Among the first things we hear when we start climbing are exhortations to "stay calm," "relax" and "use your feet." Prompts like these shape our technique in the early stages, but such advice eventually dries up, making it harder to take technique to the next stage.
One secret to advancing your ability is to understand exactly how your technique is thrown off when you're outside your comfort zone. In the heat of battle, no matter how skilled and experienced you think you are, you will always have that simmering tendency to do the wrong thing. These five counterintuitive technique pointers can help you go from Stone Age to Stone Crusher. Continue reading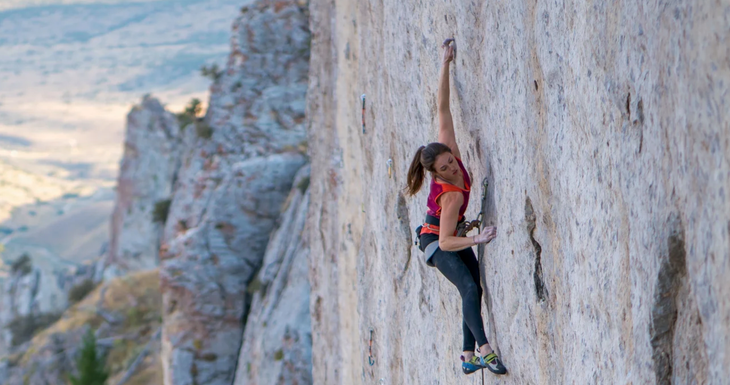 Get Better At Footwork With Paige Claassen's 6 Tips
If you watch the video of Margo Hayes on La Rambla (5.15a), you'll see she never readjusts her feet. She stabs her shoes into the limestone with precision, placing them correctly every time. And if you watch Janja Garnbret climbing in a World Cup, you'll notice that every time her feet swing away from the wall, they return to the volumes effortlessly, without readjustment. Or perhaps your moment of realization will be at the local crag, where a strongwoman will dance up her project without much upper-body effort, weighting her feet the entire way. Continue reading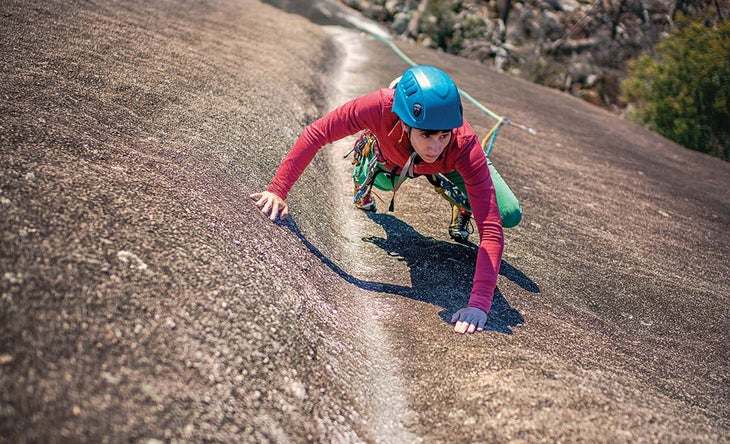 Get Better At Slab Climbing—Master This Critical Skill
Today, with so many climbers learning technique in a  gym, slab climbing has become somewhat of a lost art. But footwork is the foundation of all technique, and confidence in smearing establishes your connectivity to the rock, even on steeper routes. Any aspiring climber can benefit greatly from a long apprenticeship on the slabs. The subtle tricks of balance and footwork, well learned from trial and error and time on the rock, can be applied later to steeper test pieces, where footwork still is the key to success. Continue reading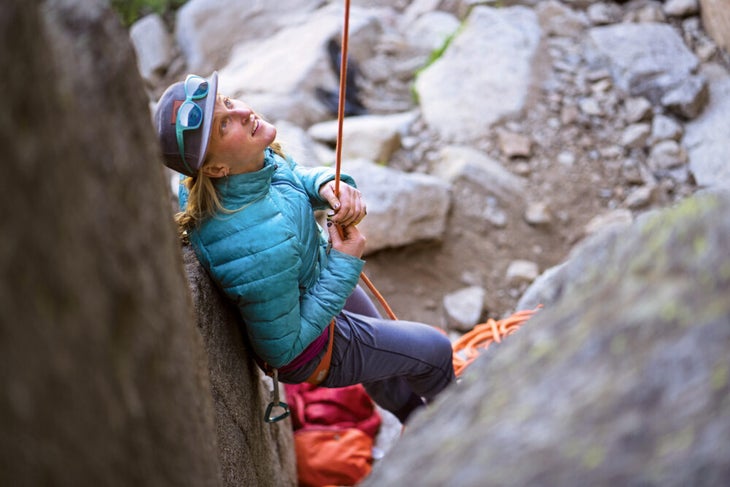 25+ Ways To Be A Better Belayer
Climbers are constantly trying to increase their strength and improve climbing technique, while belaying the leader is often viewed as a stagnant skill: Once you know how to feed out rope, take in slack, and catch a fall, you're done. False. All climbers should strive to refine their belaying practices throughout their climbing career, which means learning and practicing the subtleties that make a truly great belayer. We've talked to guides, longtime climbers, and even a physicist about how to give the best catch possible in a variety of situations, and we've compiled all that information here. Dial in these methods every time you go to the gym or the crag, and your top-notch belay services will mean you'll never have trouble finding a partner again. Continue reading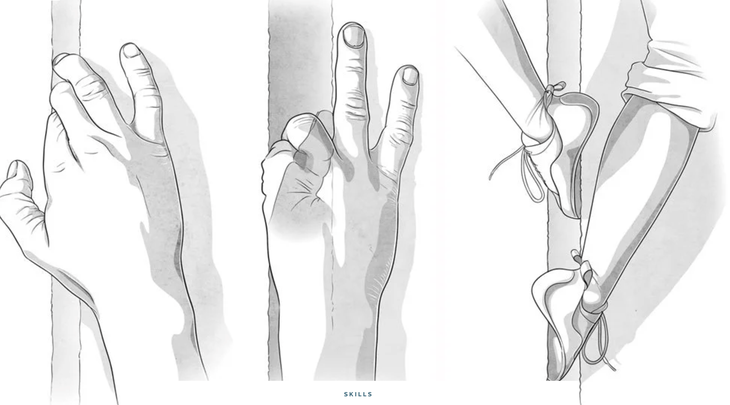 How to Crack Climb
Climbing cracks requires very different movements from face climbing (there is some overlap), and there's also the issue of protection. Today, crack climbing is often viewed as the territory of fearless dirtbags, but after this chapter, you'll know the basic techniques for getting up these sunken holds.
Many gyms have a crack or two, but the selection is always limited: Even the best indoor joints don't represent the variety of fissures you'll find outside. The gym type are usually vertical, uniform-width splitters, formed by parallel sidewalls, flat and smooth on the inside and sharp on the outer edges. Natural cracks have complex geometries: narrow and wide spots, irregular surfaces and rounded/broken edges. The inherent fluctuation of outdoor-crack features often makes them easier to climb, if you know how to read them. Continue reading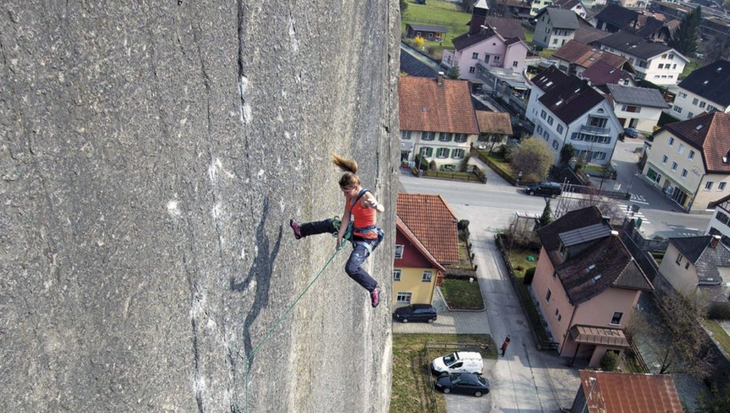 How To Go From Gym to Crag, Five Tips For Success
No matter how many hours you put in at the gym, the first few early-season outdoor excursions can be frustrating. Why is it that you can tolerate a pump while running laps indoors, yet it overwhelms you as soon as you have to hold on to place gear or hang draws? Often it feels like you're back to square one.
While some climbers appear to make a seamless transition from plastic to stone, for most of us there is a gulf of difference between these two contrasting vertical media. Of course, there's no substitute for experience, but nonetheless a few key tips can minimize those early-season problems. Continue reading