Film: Watch the World's Greatest Free Soloist Find His Physical Limit in "Sufferfest"
850 Miles of hiking and biking for 15 free solos … What could possibly go wrong?
Heading out the door? Read this article on the new Outside+ app available now on iOS devices for members! Download the app.
"Sufferfest" is available to all Outside+ members, part of an extensive library of climbing and adventure sport films found in the Outside App. Watch the full film, or download the app here.
Climbing all fifteen of California's 14,000-foot peaks is an audacious task for any seasoned adventurer. Now, imagine only using technical, rope-free approaches to each summit. And the kicker? Make the entire trip human-powered. Sounds a little crazy, no? Well, that's the premise behind the short film project from professional climbers Alex Honnold and Cedar Wright, aptly titled Sufferfest.
The task was daunting: more than 750 miles of biking, 100 miles of hiking, and 100,000 feet of elevation gain. Over three weeks, the tandem would travel down the Golden State with nothing but their legs to accomplish this mission.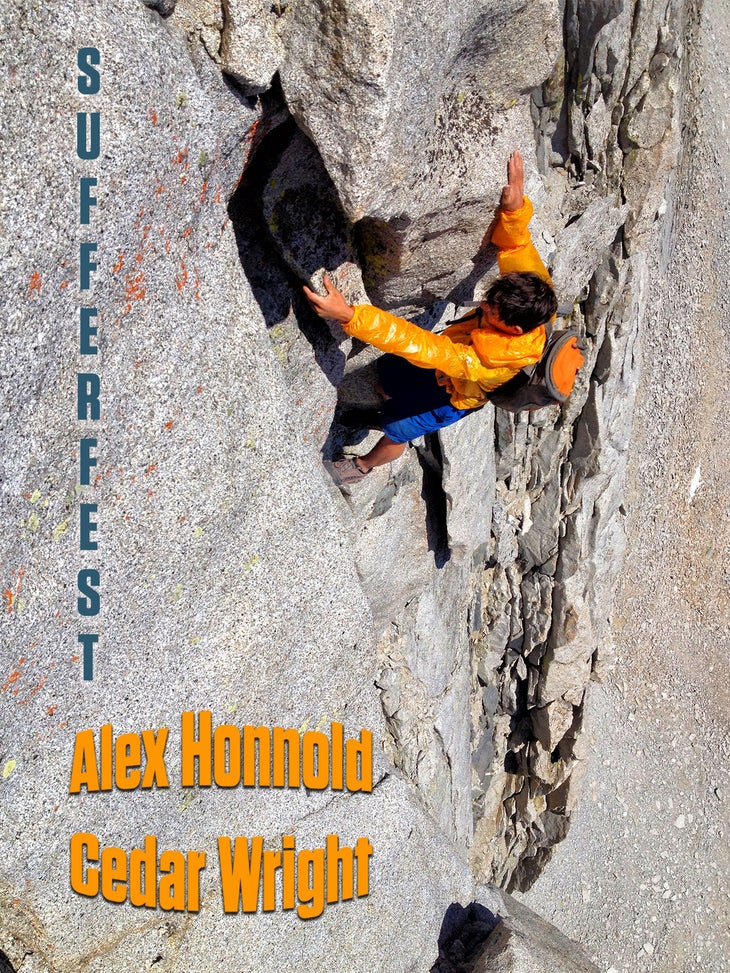 The duo—both internationally renowned for their (often international) exploits—wanted to do something closer to home, Wright notes, and "to step outside our usual patterns and our comfort zone." Well, mission accomplished. Free soloing the climbing portions may play to their strengths, but the hiking and biking exposes their weaknesses and promptly humbles both from the outset.
Sufferfest ends up being less a short film and more a visual diary of two men breaking down in front of you. Two supremely conditioned and experienced men … breaking down … almost immediately. Over three weeks, the highs of summiting the jagged Californian peaks contrast with a never-ending stream of lows: monotonous biking, little-to-no route guidance, exhaustion, exposure, delirium, and a foot injury. Sufferfest certainly delivers on its namesake. But as influential author Harlan Elliis once wrote, "For without pain, there can be no pleasure."
The Internet defines a "sufferfest" as "An activity whereby all participants ache, agonize, ail, be at a disadvantage, be racked, deteriorate, endure, grieve, languish, and/or writhe. But by co-misery, yet co-hesiveness, will have experienced a grand time. Often survived through sarcasm." 
It's a suitable definition, for the word and the film, which is a great reminder that the most rewarding experiences are usually the hardest to accomplish. Watch it for that inspiration, or—if nothing else—for the little ego boost that comes with discovering you're way more comfortable on a bike than two of the greatest climbers of all time.