Watch Maureen Beck Send 5.12 With One Hand and Tons of Determination
Heading out the door? Read this article on the new Outside+ app available now on iOS devices for members! Download the app.
"Stumped" is available to all Outside+ members, part of an extensive library of climbing and adventure sport films found in the Outside App. Watch the full film, or download the app here.
Rock climbing is hard. It requires balance, technique, and, often, brute strength. Now, imagine you only have one hand to do it. That's what Maureen Beck faces, born without her lower left arm, though she's not looking for excuses. And she definitely doesn't want to be known as "good for having one hand." She simply wants your respect, and through the images in "Stumped," she damn well deserves it.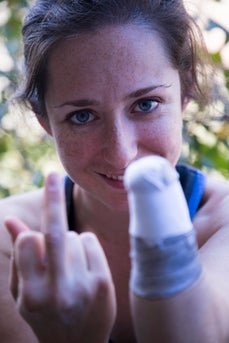 "Stumped" is as aptly titled as is it comedically macabre, a running theme in most Cedar Wright productions. Through the prism of comedy you're introduced to Beck, a beer chugging, loose lipped, Oreo-powered ball of energy of a climber, who, you guessed it, climbs with a stump rather than a hand. Along with her fellow disabled climbing partner James Scheri, she's redpointed projects, won contests, and inspired other disabled climbers. And in telling Beck's story, the film takes aim at the cringey and patronizing ways the media often portrays the disabled community—climbers or otherwise.
Pivoting in the second half, "Stumped" follows Beck's ambitious goal to climb her first 5.12, Days of Future Past. But as much as Beck wants to be recognized as a climber first, the reality is that she isn't. Days presented a puzzle unique to Beck and her situation. And for months, Beck threw everything she had at it, stumped as you might say. "This thing was my best friend and worst enemy for five months," Beck joked upon completion.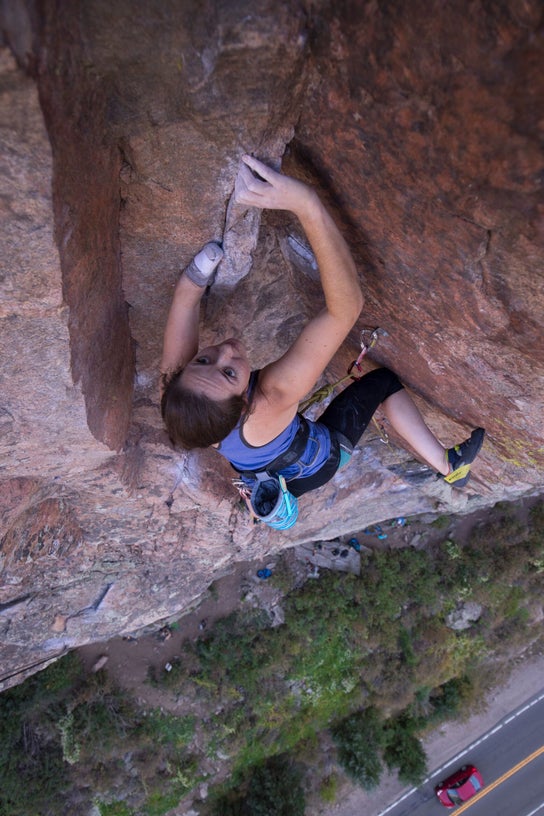 While "Stumped" is primarily played for laughs—sometimes a little too over the top—Beck's attempt at Days of Future Past revealed deeper truths. Self doubt, exhaustion, frustration. But it also shined a light on her resolve, her grit, and her talent. And in the end, it revealed not only the climber she is, but her character, too. "We don't climb because we're special," Beck says. "We don't climb to win silly awards. We just climb because we love climbing just like everybody else."