How Did Competitive Speed Climbing Become a Thing? Watch "Up To Speed"
Is speed climbing just a a fringe activity whose glory days (the X Games) are long behind it? Reel Rock filmmaker Zachary Barr takes an in-depth look.
Heading out the door? Read this article on the new Outside+ app available now on iOS devices for members! Download the app.
"Up to Speed" is available to all Outside+ members, part of an extensive library of climbing and adventure sport films found in the Outside App. Watch the full film, or download the app here.
In 2016, when the International Olympic Committee approved Speed Climbing as part of the combined Sport Climbing event for the 2020 Olympic Games in Tokyo, most of us in North America's climbing community were like, "Wait, Speed Climbing? What's that?"
To answer that question, Reel Rock did a deep dive.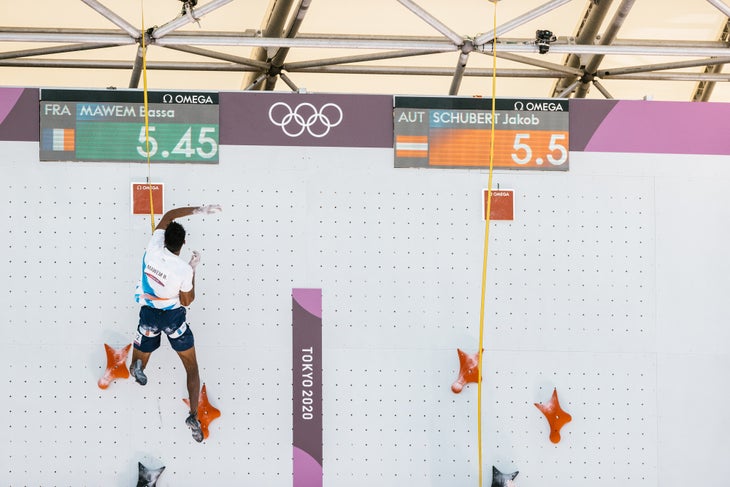 A little-known sub-discipline in the sphere of competitive climbing, Speed Climbing is literally a vertical race, a 15-meter dash to the top of an internationally standardized route. And it has a great many detractors, many of whom are top professionals who "don't think it's real climbing." But Reel Rock producer Zachary Barr set aside his inner curmudgeon to dive into the sport's weird and wild past. He traces its lineage through early adopters like "Hollywood" Hans Florine, best known for holding multiple speed records on The Nose, and Jacky Godoffe, the route setter who designed the globally-standardized route in the early 2000s. Along the way, you'll learn about the sport's campy X Games era and meet international characters with nicknames like "the Persian Cheetah."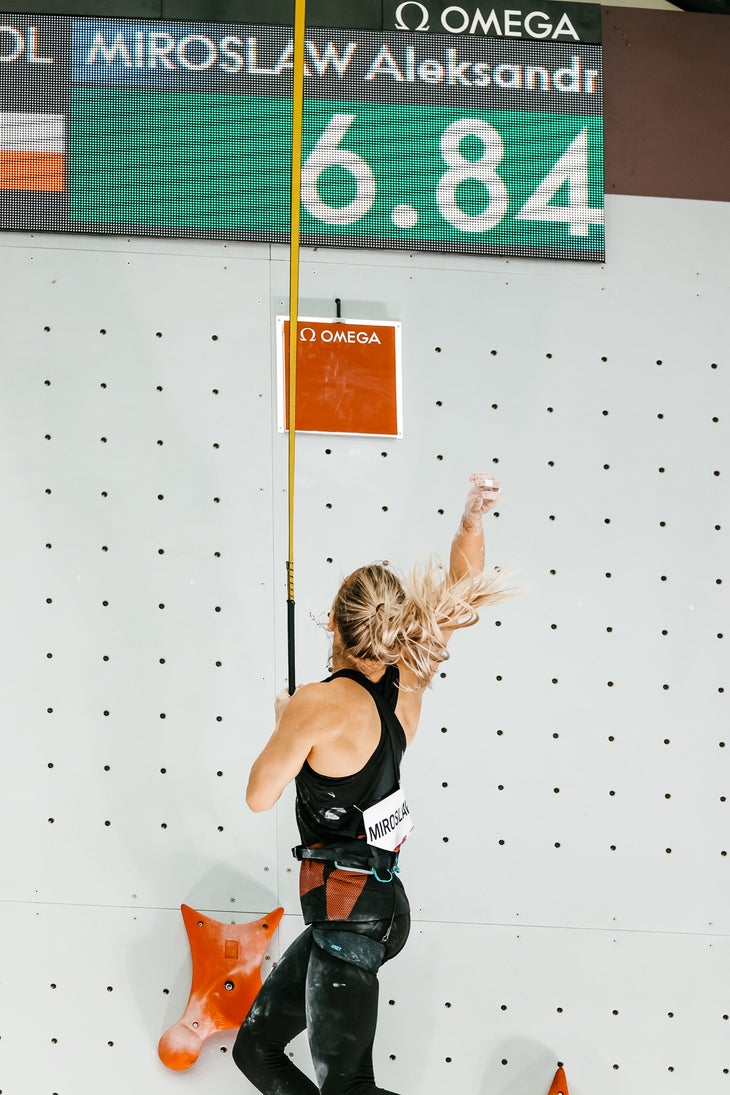 And in the end you might conclude, as Barr does, that the climbing is real, it's difficult, and it's unlike anything else in the sport, with competitors devoting years of training and discipline just to shave off tenths of a second off their time. Repetitive, yes. Easy, no.
Certainly, Speed is not for everyone. But as Barr finds, if you give it a chance, it's hard not to be drawn in. It's simple, accessible, and primed for growth. And at the end of the day, it's still rock climbing. Sort of.
Watch "Up to Speed."