Best. Year. Ever. Team USA.
By the numbers, Team USA is having its greatest season of all-time—and we're only halfway done.
Heading out the door? Read this article on the new Outside+ app available now on iOS devices for members! Download the app.
This update on Team USA is free as part of our ongoing coverage. Sign up with an Outside+ membership and get unlimited access to our upcoming around-the-clock coverage of the Olympics, plus you'll enjoy a print subscription to Climbing and receive our annual coffee-table edition of Ascent. Please join the Climbing team today
Prior to this season, the magic year in the history of American competition climbing was 1992. At that time, USA Climbing, as an organization, was still more than a decade away from being founded—and the same thing could be said for the IFSC. Nonetheless, there was a burgeoning World Cup circuit, and there were some big American stars such as Robyn Erbesfield, Lynn Hill, Alison Osius, Diane Russell, and Bobbi Bensman making waves on the scene in the early 1990s. In fact, Team USA had first started to blossom in the late 1980s, when some Americans—Erbesfield, Hill, and Jim Karn, among them—notched victories in competitions against the best European competitors of the day. (The Europeans, mind you, ruled the World Cup circuit and had far more systematic team structures in place than the Americans did.)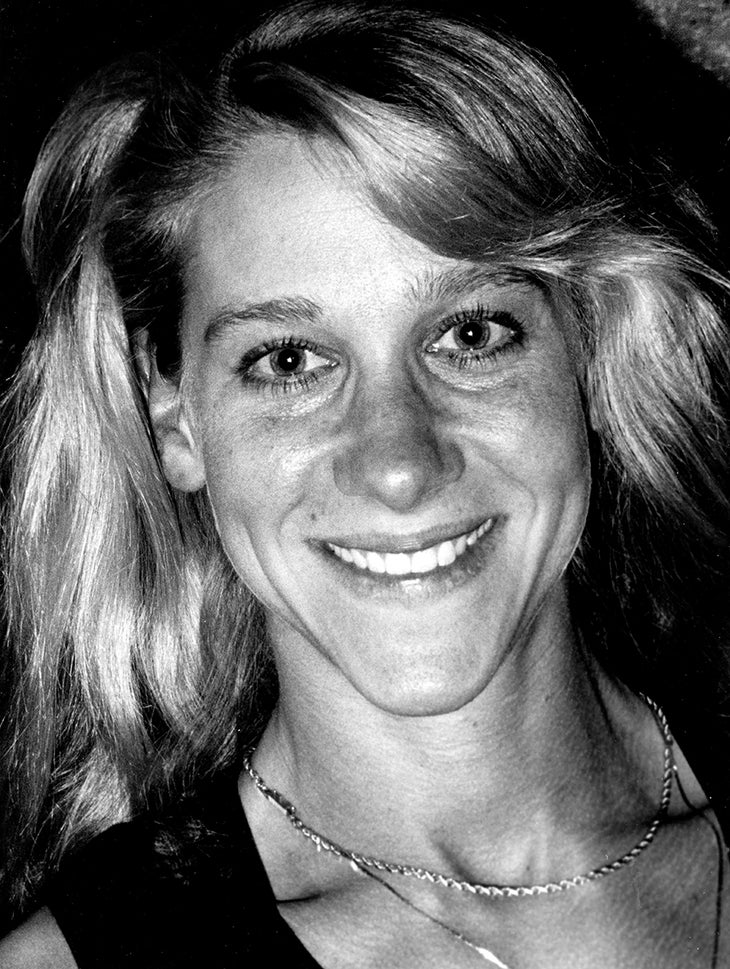 But all the early American momentum truly hit mach speed in 1992, when Team USA earned a total of 10 World Cup medals—almost as many as France (which earned 12), and far more than Italy (which earned three). Team USA's medal count for the 1992 season also easily beat that of Switzerland, whose powerhouse Susi Good single-handedly earned most of her nation's five medals. Team USA's hardware also far outpaced the medal counts of Germany and Spain.   
Remarkable as it was, Team USA's success during the 1992 season was not exactly a team affair. Karn earned a silver medal at an event in Kobe, Japan, but aside from that, the rest of the medals were garnered exclusively by Erbesfield and Hill. Erbesfield, in particular, impressively won gold at two of the season's first three World Cup events (at Zurich and Nuremberg). Hill also notched a win at the 1992 Rock Master in Arco; it didn't play into the circuit's medal count since Arco wasn't technically a World Cup stop, but it did further emphasize how great the Americans were doing that year.  
Additional seasons after 1992 would come and go with Americans continuing to have certain high points. For example, Erbesfield would go on a legendary five-event undefeated streak from a World Cup in Bulgaria in 1993 to a World Cup in Moscow in 1994. And the next generation's stars, Chris Sharma and Katie Brown, would earn medals at World Cups in Kranj, Slovenia, and Besançon, France, respectively, later in the decade. 
But no single season would match the quantitative accolades of 1992, or that fleeting sense that the United States—as a squad—was on the same level as the other powerhouse countries of the competition climbing world. Indeed, 1992 was the peak.   
Enter 2021
That all changed this year, beginning with the 2021 World Cup season opener in Meiringen, Switzerland, in April. There, Team USA's Nathaniel Coleman—perhaps enlivened by earning an Olympic berth—blazed a noticeable path of American success. He tied for fifth place at Meiringen's bouldering qualification round, placed fifth again in the semi-finals, and finished the event in fifth place. It wasn't quite enough to earn Coleman a medal, but it was a stellar weekend-long performance that made the rest of the world take notice of the Americans … and it would be a harbinger of season success to come.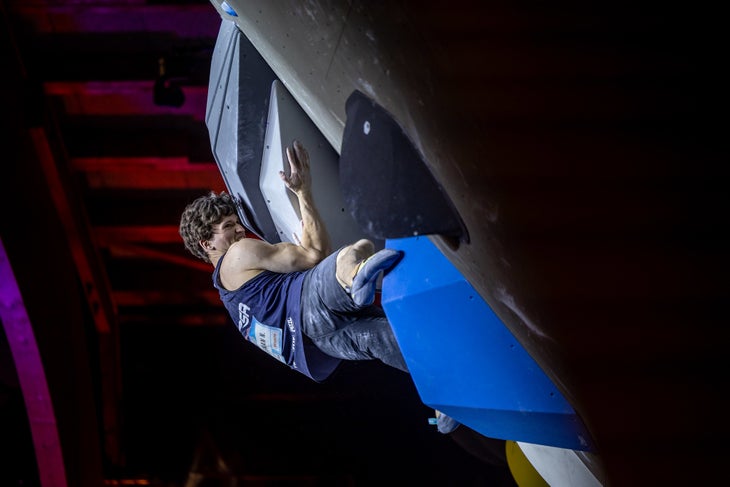 In the women's division at Meiringen, Team USA's Natalia Grossman made even bigger waves than Coleman, qualifying in third place, dropping only one spot—to fourth place—in the semi-finals, and eventually earning a bronze medal in the bouldering finals.  
At the ensuing World Cups in Salt Lake City, Team USA would do even better. Grossman would win two gold medals over the course of two Bouldering World Cup events. Sean Bailey would win a gold medal. Emma Hunt would earn a silver medal in speed climbing. Brooke Raboutou—following the footsteps of her mother (Robyn Erbesfield-Raboutou) in collecting World Cup hardware—would earn a couple of bronze medals in bouldering.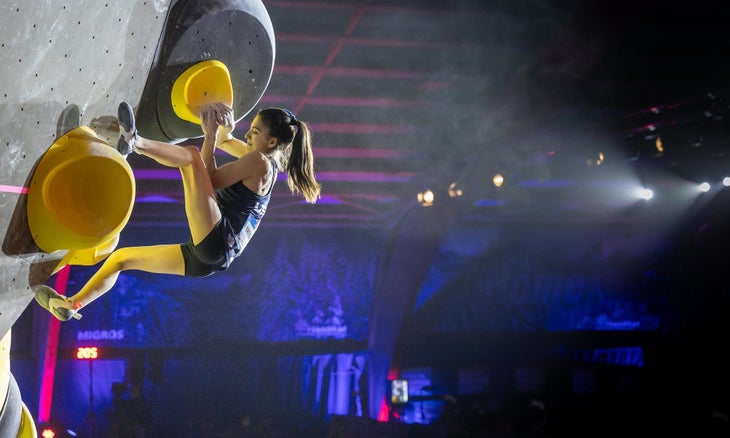 Keep in mind this was the first time that World Cup competitions had come to Salt Lake City in the IFSC era. Salt Lake City was also the new headquarter city of USA Climbing. Taking that into account, USA Climbing could not have scripted a better collection of results there. After all, there's no greater way to promote and grow a sport than to deliver iconic moments that quickly become legendary: Michael Jordan winning the NBA's slam dunk contest in Chicago in 1988; Michael Johnson setting the 200-meter world record in Atlanta in 1996; Tony Hawk landing an elusive '900' for the first time in history at the X Games San Francisco in 1999. 
This was USA Climbing creating its own immortal American sports moments on home soil.  
But the dream season continued even after Salt Lake City, and Team USA's success in 2021 soon proved to be not tied to any host-nation advantage. Just a couple weeks later, members of Team USA hopped on a plane and traveled to Innsbruck, Austria. There—at the Innsbruck World Cups—Raboutou added a silver lead climbing medal to her collection, as did Grossman for bouldering. And the team's medal count continued with even more medals the following weekend in Villars, Switzerland—Sean Bailey with a gold in lead, Natalia Grossman grabbed the bronze, and Colin Duffy, soon on his way to the Olympics, earned a bronze. At the Chamonix World Cup just eight days later, Bailey won gold again in lead, and Grossman earned silver.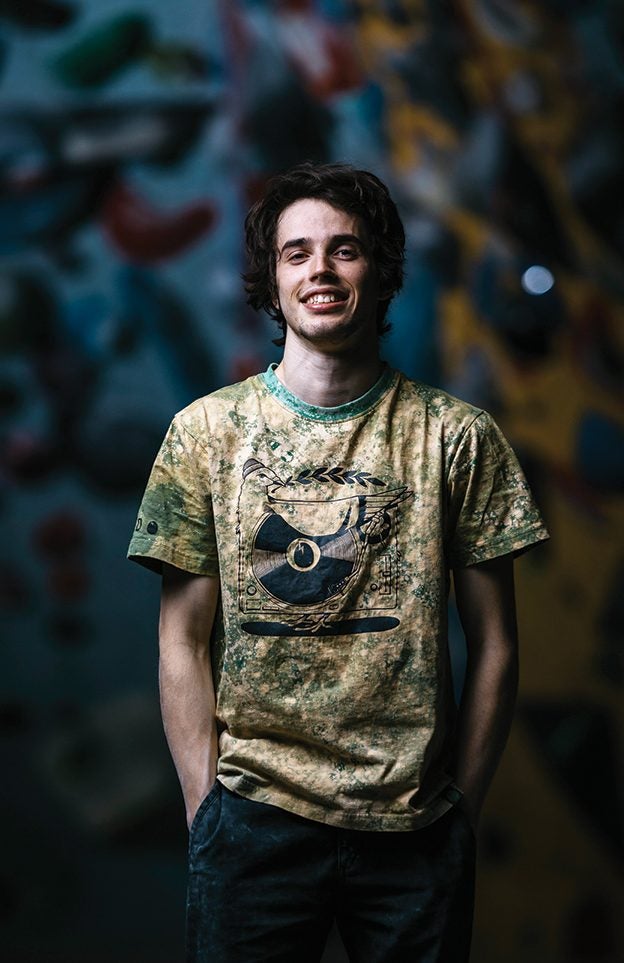 Sure, the 1992 season had the reverence and reputation as being something special, but this 2021 season was proving to be sublime—with 14 medals for Team USA…and counting.    
The system and the process
Upon further examination, all the success chalked up by American athletes as the 2021 chugged along was hardly a matter of spontaneous combustion. If anything, the seeds were planted back in the 1990s, when many gyms around the United States first started offering youth programming. Over time those gyms' youth teams became more established—to the point where most of the standouts of the 2021 season were direct products of the United Stats' robust gym/youth team network: Grossman, Raboutou, and Colin Duffy from Team ABC in Colorado; Emma Hunt and Zach Galla from Stone Summit in Atlanta; Sean Bailey from Vertical World in Seattle. "We are starting to see the fruits of the programs in the United States," said Vertical World's head coach, Tyson Schoene. "For ten years—or longer, in some cases—teams have been training athletes in the United States at a much higher level. The U.S. is catching up to other countries, and it's not by chance or accident. The coaches of those teams have all worked on the international stage and have learned a ton from the other good teams and coaches from Europe and Asia. It's also the current support from USA Climbing. It's better than it's ever been financially and that has given us a real team now. It's awesome."
The progress at the organizational level—by USA Climbing—in 2021 must be cited as well. Under the direction of Head Coach Josh Larson and National Team Manager Meg Coyne, USA Climbing now runs its national team more like a team than ever before—complete with two-a-day practices at the National Team Training Center.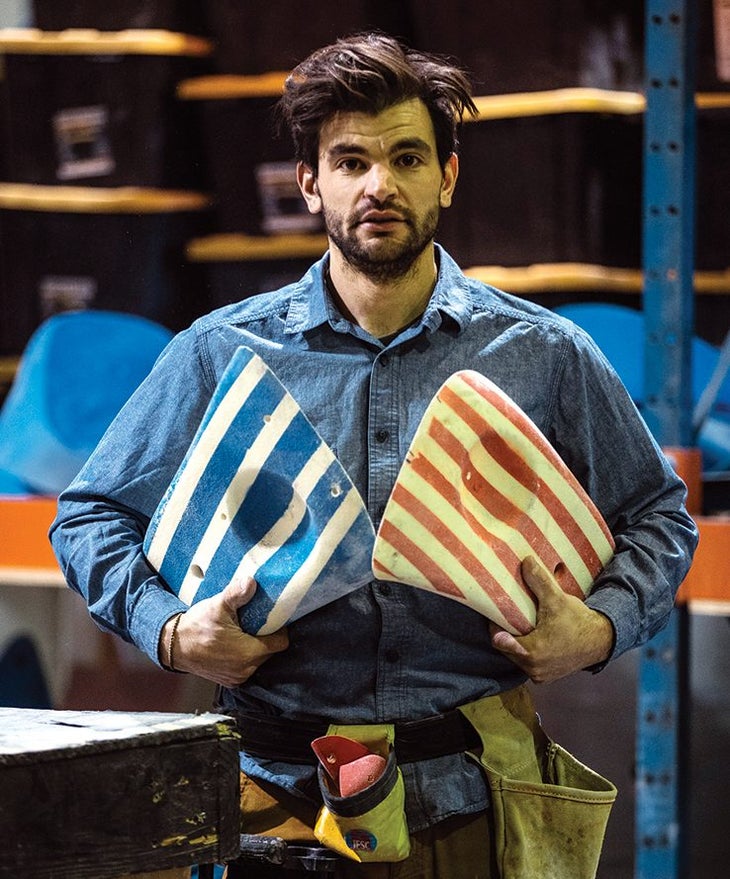 And that Training Center itself has been a key ingredient to all the American success this season. Located in Salt Lake City, an earlier version of the "TC," as it is commonly called, was first opened in 2019 as a 'home base' for the top American athletes. At the time of its unveiling, Larson said the Training Center allowed "freedom to do what we feel is best for our athletes on whatever terrain we need, whenever we want." 
The pandemic's disruptions of the 2020 season meant that American fans had to wait to see the ramifications of Team USA's veritable training command post. But now fans see it in full: The Training Center is a laboratory, of sorts, for creating a winning national team.   
How the rest of the 2021 World Cup circuit will go remains to be seen. Grossman is in the running to win the overall Bouldering season and Bailey could chase the overall Lead season title. Regardless, at this approximate midway point, it has already been the best year ever for Team USA, and going forward we'll witness even more history in the making. 
(Special thanks to Tyler Norton for help with the historical medal count statistics in this piece.)