What Do Climbing, Surfing and Skateboarding Have in Common?
The Olympics Are Counting On Climbing and a Few Other Additions To Put a New Spin to the Games
Photo: BRIAN BIELMANN/AFP via Getty Images
Heading out the door? Read this article on the new Outside+ app available now on iOS devices for members! Download the app.
This article was published in the summer edition of Gym Climber. Sign up with an Outside+ membership and you get unlimited access to our ongoing Olympic coverage, plus you'll enjoy a print subscription to Climbing and receive our annual coffee-table edition of Ascent. Please join the Climbing team today.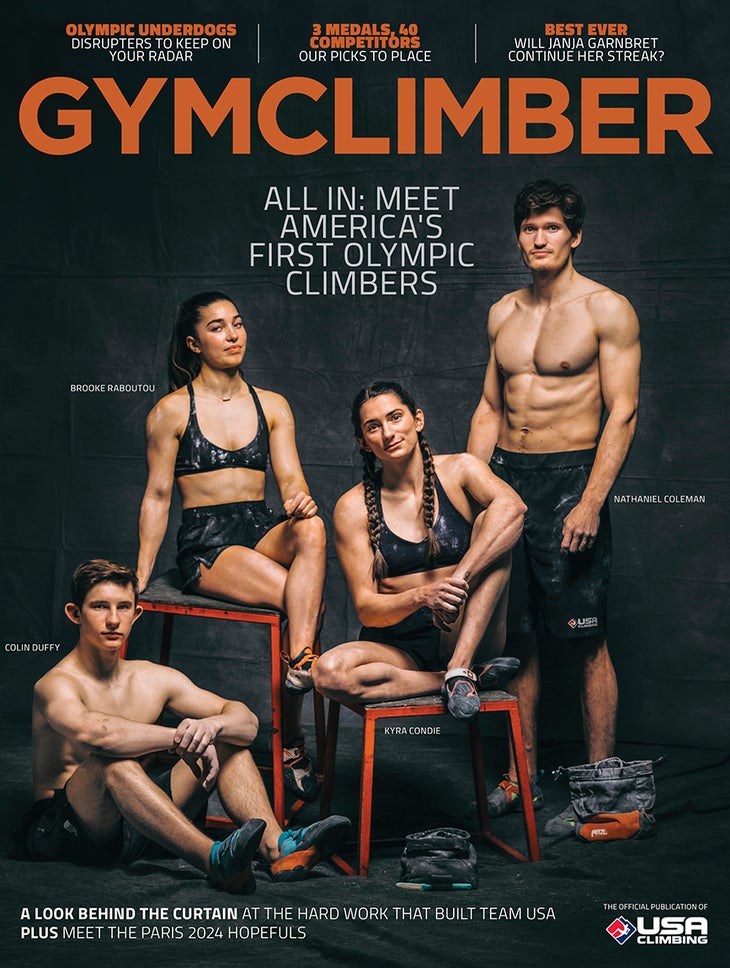 At the Tokyo 2020 Olympics, climbing won't be the only newcomer. Making their debuts are surfing, skateboarding, karate, baseball and softball. What took so long? 
Skateboarding and surfing, while newer sports than karate and baseball, are practiced hands at holding high-level international competition. Karate, too, has had a competitive format in place for decades. Same goes for baseball, though the latter feels the least "global" of the incoming crop of sports. 
Note how the initial paragraph starts off with the phrase "2020 Olympics," which is awkward because the Olympics are taking place in 2021. For that we can thank Covid. The discrepancy has produced, of course, its own Google question: "Tokyo 2021 or Tokyo 2020?" Because of the size of the event—think millions of products and marketing materials and high-res logos—scrubbing everything of the number 2020 was infeasible. So, now, we are seeing Tokyo 2021 Oympics everywhere, because that is how people think and search. But these are the Tokyo 2021 Olympics.
Our journey started in 2014 with an unanimous decision of approval of the "Olympic Agenda 2020" by the IOC. Since then, thousands of pages have been produced—approvals, meeting notes, outlines, charter agreements. All that work by the IOC, IFSC, USOPC, USAC, among others, culminated in "Sport Climbing" being added to the Olympic roster. Climbers will be vying for a gold, bronze or silver in one event: the combined. The combined format requires the highest combined score across three disciplines: Speed, Bouldering, and Lead. At first, the Olympic prospect, and the format, created quite a stink. Some climbers said they weren't going to watch the Olympics, said that Speed really wasn't part of climbing. In the end, it was about the athletes. We already had competitive international climbers. The Olympics were icing on the cake. 
A brief yet interesting history of the events is thus: (i) the first modern Olympic Games were in 1896, in Athens, Greece, showcasing 43 events; (ii) since 1980, over 100 events have been added, and (iii) in 2021, five new events were added, including climbing.
Why these five events? Why now? What is the value added to the Olympics? According to a 2016 report by the Olympic Programme, the value climbing brings to the Olympics lands squarely in three categories, which is interesting because it's an outsider's perspective on what our sport adds to global sporting culture: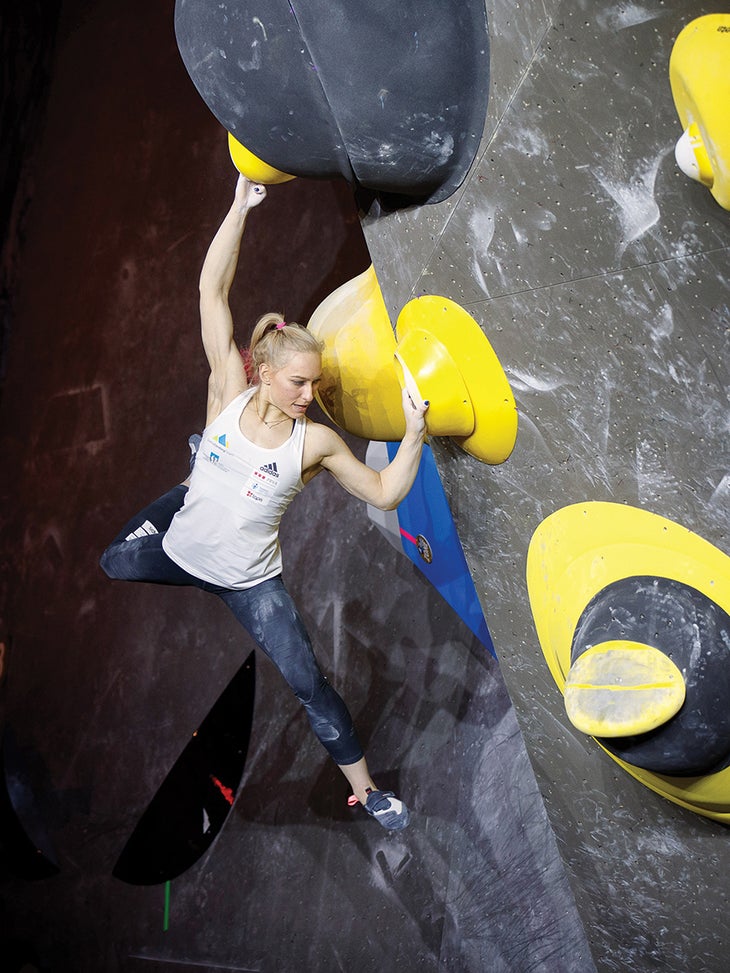 Novelty
"Sport climbing would bring something totally new, as it is not similar to or a variant of any existing sports on the Olympic programme. It would be the only sport where vertical ascent is the goal."
Youth

 
"Sport climbing is a popular sport, with strong and special appeal to younger generations. Climbing is a natural instinct, which is why it resonates with young people and will engage them further."
Fresh Lifestyle
"It proposes a fresh, dynamic lifestyle with strong sport values. It also inspires sustainability through its affordable and environmentally friendly consideration."
There you have it. Climbing is new, young, a lifestyle supporting values, one of those being environmentalism. 
In a Team USA media summit, Kyra Condie, one of two women from the U.S. to qualify, said: "The fact that climbing is in the Olympics really suits the Olympic motto in general. Citius, Altius, Fortius is higher, faster, stronger, and it really relates to climbing. I think higher is Lead climbing, faster is Speed and stronger is Bouldering. So it's just kind of cool that there's that relation to that."
But, what, exactly, are the Olympics? You could be crass and say it's a more expensive, better attended event than the World Cup or various invitationals. But it's more. Growing up, I wanted to be an Olympian. I didn't care what event. As a climber, I didn't have that opportunity, not that I could have qualified anyway, but others could have. Chris Sharma would surely have qualified in his day. Same with Anna Stohr, Robyn Erbesfield-Raboutou, François Legrand, Patrick Edlinger, and others. I think about them. I wonder if they feel gyped, or a mix of FOMO. It's a watershed moment, let's enjoy it: our Tokyo 2021 … sorry, make that Tokyo 2020. 
By the

 

numbers
20th — Gold medal attained in World Cup competition by Adam Ondra, clinched with his win at the Meiringen World Cup, April 17. He is a clear podium favorite.

7th — Consecutive Bouldering World Cup win for Janja Garnbret, who won all six Bouldering World Cups in 2019 (there were none in 2020), and also won in Meiringen. In total possessing 35 World Cup / World Championship wins, she is heavily favored for gold.

10 — Years between the time Alex Johnson, now 32 and a former two-time World Cup winner, first tried and finally, in March 2021, succeeded in her campaign on The Swarm (V13 /14), Buttermilks. A crucial factor was her return to competitions in hopes of making the Olympics. She did not qualify but returning to events and top fitness were key factors in this great personal success.

25  — Years Marco Scolaris has been in charge of international competition climbing, beginning in 1996 as president of the UIAA Commission for Competition Climbing. He founded the IFSC in 2007, and has just been reelected to its presidency through 2025, hence presiding through two Olympics, Tokyo 2020 (in 2021) and Paris 2024. Debbie Gawrych, former president of USA Climbing, was re-elected Secretary General, hence serving through both Olympics as well.
---
Francis Sanzaro is the Editor in Chief of Ascent and Gym Climber magazines. Find him here.