Review: Force Testing Devices—The Entralpi Force Plate and Exsurgo gStrength
Heading out the door? Read this article on the new Outside+ app available now on iOS devices for members! Download the app.
How hard are you trying? Are you pulling with an all-out effort or are you just hanging in there? Knowing the answer to how much force you're using on a hold provides invaluable information for a climber wanting to progress in the sport. Pulling with 30% of your max strength will be vastly different than pulling with 80% and have vastly different training results. As the sport has advanced so has climbers' ability to find out exactly how much effort they are putting out. Recently a few items have hit the market with the ability to test force production.
Entralpi Force Place
$143, entralpi.com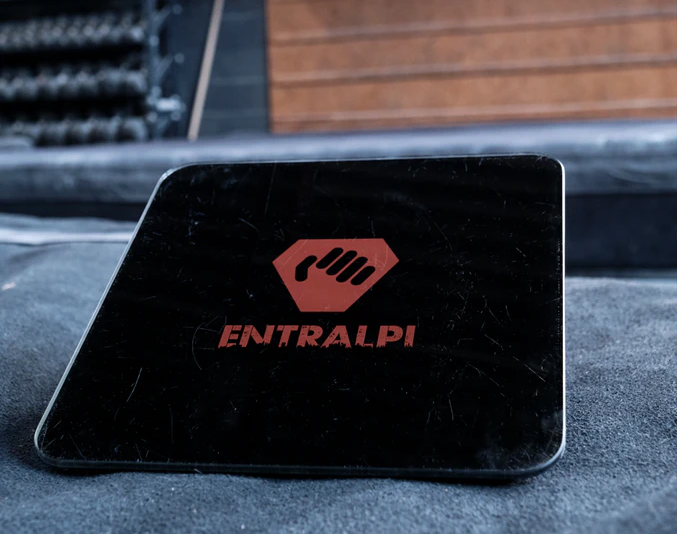 The Entralpi Force Plate, designed by Montreal based climber Felix Bourassa-Moreau, works similar to sliding a scale under a hangboard. When you hang on a board with your feet on the scale, you can then measure the amount of force placed on the board, the number of pulls you do, your average strength, and the rate of force development. With 80 measurements per second, the plate provides instant feedback to a laptop or mobile phone via Bluetooth, showing a graph of how much you're pulling. The app also then records the sessions and analyses efforts.
"You can train on any fingerboard with a force plate," says Bourassa-Moreau of the carryable Entralpi Force Plate. "You can make complex climbing specific analysis and trainings from simple setups."
Exsurgo gStrength
$699, exsurgo.us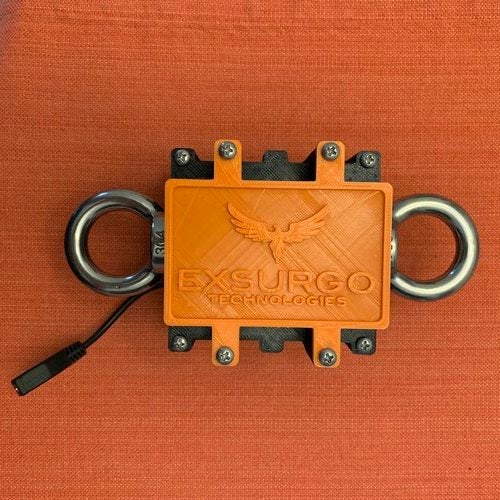 Similar in concept to the Entralpi Force Plate is the Exsurgo gStrength. While the force plate takes measurements when stood upon, the gStrength clips in to two points allowing to measure pulls on a Tension Block, Tension Flashboard, or similar product. The gStrength can also be used for deadlifting. The gStrength takes measurements every 12 milliseconds, which works out to 83 samples per second. How long does it take for you to reach your max finger pulling strength? Knowing your finger's explosive strength can help design hangboard workouts that target faster force production. The idea being that you want to grab climbing holds as fast as possible with as much immediate, maintainable strength as possible.
"As climbing grows, we're gonna see a tighter integration of tech and this is one step in that direction," said Donn Goodhew, a Bay Area climber who also took load sensors and applied them to his finger boards. His garage set-up has allowed him to quantify how hard of a fingerboard workout he is doing based on his previously tested maximum effort.
Both the Entralpi Force Plate and the gStrength provide real time analysis of efforts. This effects immediate performance as the user can watch the performance bar drop or surge on the graphs while hanging. When the bar dropped, I found myself pushing harder to regain my highpoint and then I fought harder to keep it high. Goodhew also added that these products may one day take on a social media platform akin to Strava where users can share their hangboard workouts in an informal competition. Just imagine dropping off the hangboard and then with recorded results, being able to scream, "Who's king of the two finger max hang now, Megos!?"
In sports like weight lifting, a person's max gets tested once a season. To gain strength the athlete then works on a basis of that strength. The Entralpi system provides a few sample exercises based on this concept. A strength workout follows 85% of max strength by pulling for 10 seconds followed by 3 minutes of rest and then repeated 3 times. A strength endurance workout would be 65% of max-strength pulling for 10 seconds with 5 seconds rest and repeated 4 times. An endurance workout would be pulls at 30% of max strength for ten seconds with 5 seconds rest and repeated 40 times. While these concepts have been in climbing for a few years, with these calculated systems, they are better defined and users need to do less math at any given time. As the gStrength website states, "Stop guessing start assessing."
While to many, having this much information regarding hangboard routines may seem excessive, the training-obsessed will find value in it. Not only does it provide empirical evidence of progress, numbers that move to provide positive feedback that you're improving, but as Goodhew says, "A lot of it is the fun, the nerd part of it."