In Honolulu, Conch-Shell Horn Signals Gym Opening Like None Other
HiClimb in Hawai'i Honors History Beneath and Around Its Walls
Heading out the door? Read this article on the new Outside+ app available now on iOS devices for members! Download the app.
This article is free. Sign up with an Outside+ membership and you get unlimited access to thousands of stories and articles by world-class authors on climbing.com and rockandice.com, plus you'll enjoy a print subscription to Climbing and receive our annual coffee-table edition of Ascent. Outside+ members also receive other valuable benefits including a Gaia GPS Premium membership. Please join the Climbing team today. 
As Devin Tryan tells the story, the COVID-19 pandemic hit the day after he signed the lease for HiClimb, nearly putting an end to his dream of opening a new climbing gym in Honolulu, but a dedicated group of investors and volunteers refused to let it die.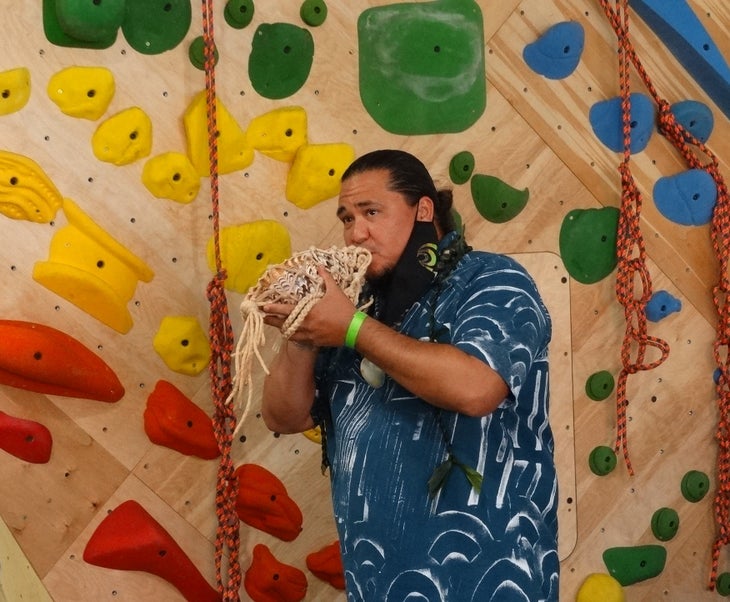 Then, even as the gym neared completion a year later, an opening date remained uncertain, because of Hawai'i's strict shutdown rules. If not for determination, faith, and perhaps a little bit of spiritual intervention, HiClimb might not have gotten off the ground. It finally opened in July 2021—Hawai'ian style—with the peal of a conch horn and much more.
When you first see HiClimb, it looks like a typical climbing gym: A cinder-block warehouse with a peaked, corrugated-tin roof, it contains a horseshoe-shaped bouldering wall surrounding a lead and toprope tower, with 14,000 square feet of textured, angular birch panels sprinkled with brightly colored holds and volumes.
What sets HiClimb apart, however, is its spirit of community and inclusiveness, typified by Anthony Bagnoli, a 48-year-old Kentucky native, formerly of Brooklyn Boulders, who is now serving as the gym's general manager. Bagnoli worked tirelessly during the months leading up to the grand opening July 1, overseeing the buildout, hiring staff, and coordinating volunteers.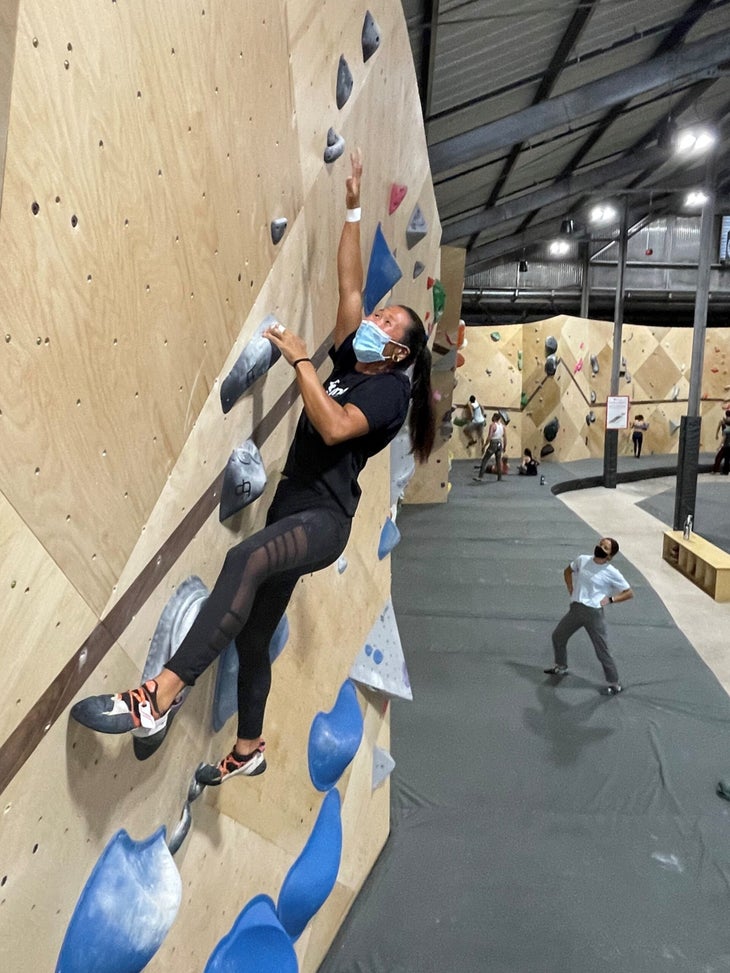 The day before the gym's Grand Entrance, he led me around the facility, where the walls all have Hawai'ian names—Pa'akai (salt), Loko (pond), Napu (cave), Paniolo (cowboy), Huinakolu (triangles)—and explaining the historical and cultural implications of opening a climbing gym on sacred ground.
"Like most urban areas in the U.S., Kaka'ako has gone through gentrification," Bagnoli said. "Layered under that is also the reality of Hawai'i. It's a toppled kingdom, annexed into a modern democracy plagued with systemic racism."
The building, he explained, stands on the grounds of Hawai'ian fish ponds that were turned into salt plates to harvest salt. Ancient Hawai'ian settlements in the area were followed by plantation-worker homes and "athletic clubs"—boxing clubs divided along ethnic lines mainly among Japanese, Chinese, and Portuguese immigrants—before the area again evolved into an industrial area that is now changing once again.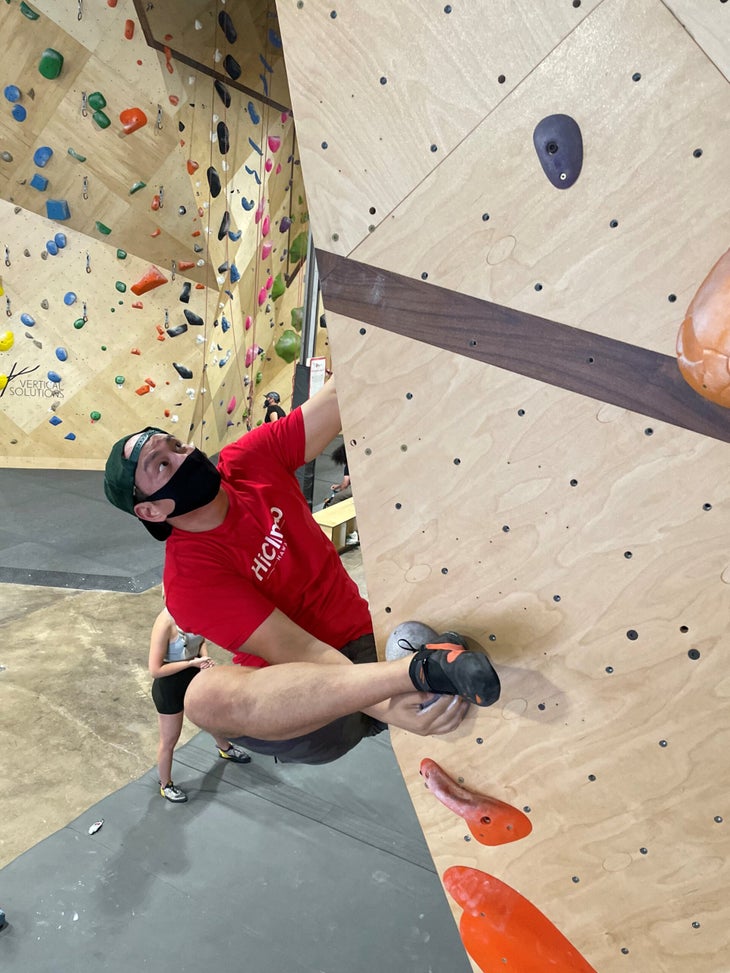 Aware of Native Hawai'ians' view of local climbers as entitled or indifferent trespassers—a touchy subject in Hawai'i, where a majority of boulders and cliffs are on private, government, or sacred land—the gym co-owner Steven Dauck sought guidance before establishing a gym-to-crag program, to be sensitive to local concerns. He approached Skye Kolealani Razon-Olds, founder of Kānaka Climbers, a Native Hawai'ian-led non-profit creating culture-based education about climbing on Hawai'i's often sacred ʻāina (land).
Razon-Olds, a 32-year-old Hawai'ian Native who created a pilot program with Hawai'i State Parks to provide for responsible access and protection of sacred sites—including protecting burial sites in remote areas—organized clean-up days at local bouldering areas and started a kids' program that teaches the elements of Native Hawai'ian spiritual and land values.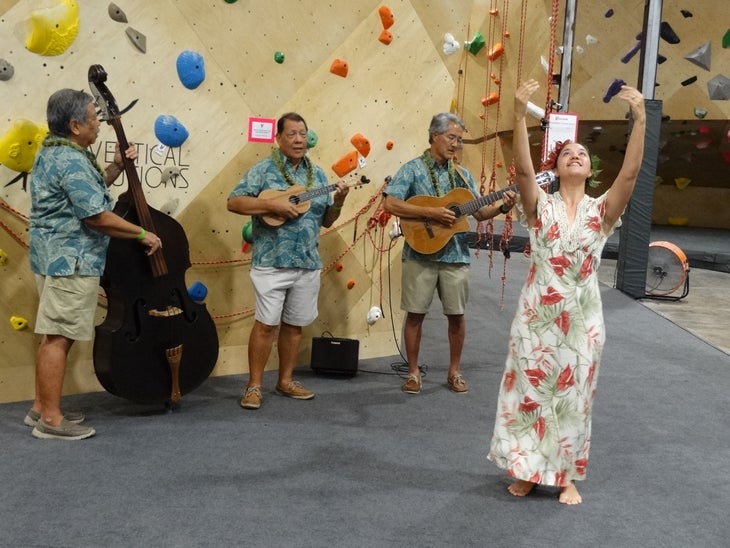 "We're training local climbers to be the next konohiki (land managers)," she says. Her hope is that, as a new generation of climbers learns to respect those values, climbing will be viewed as providing a meaningful connection with pōhaku (native stone).
The opening ceremony for HiClimb was signaled by the sound of a conch-shell horn blown by Kahu Brutus La Benz, a Hawai'ian spiritual guide, who delivered a mele oli (chant) and acknowledged the sacred nature of the ʻāina before blessing the walls and space with salt and sea water—the wai kala or "water of forgiveness," according to the ancient Hawai'ians.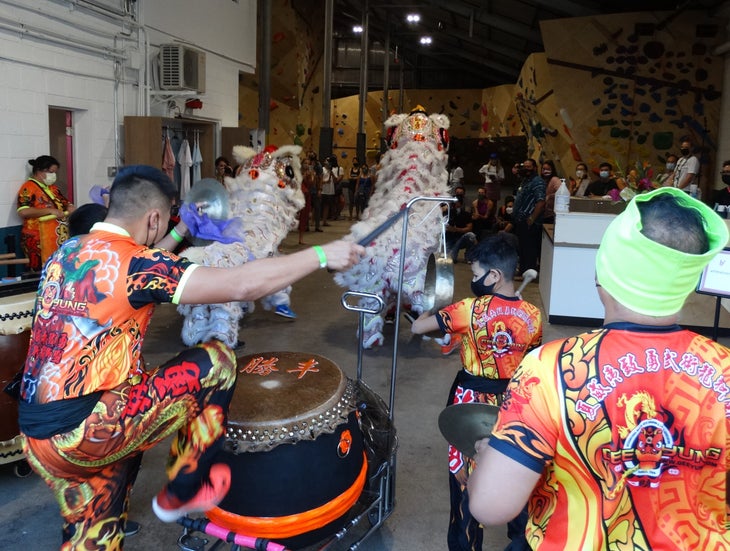 Next, Kumu Hula Kanoe Williams, a master teacher of hula, danced a modern hula accompanied by a trio playing ukulele, upright bass, and slack key guitar, instruments brought to Hawai'i during the plantation period.
Then it got noisy, starting with a troupe of Japanese-American taiko drummers representing a centuries-old tradition that was established in Hawai'i as early as 1910, followed by an equally enthusiastic troupe of Chinese Lion Dancers whose raucous drum, gong, and cymbal pounding promised to bless the space and rid it of evil spirits and bad feng shui.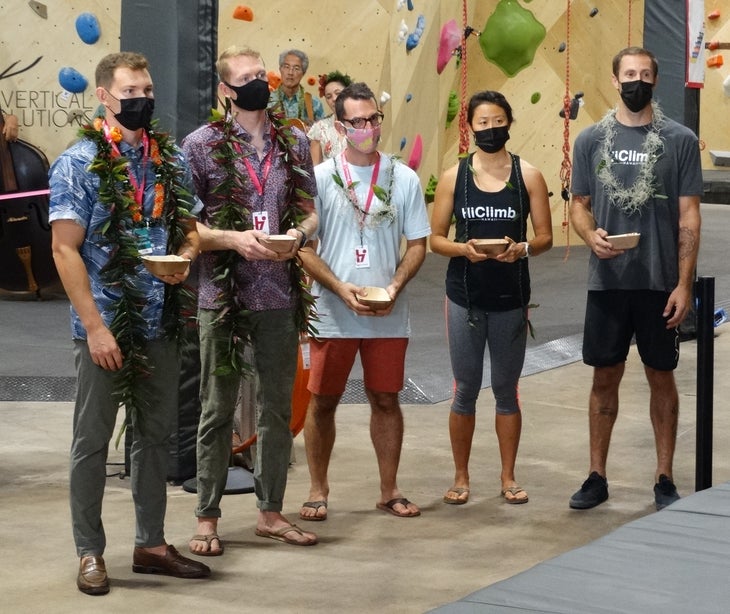 And then the climbers hit the walls. Because of pandemic-related size limits on indoor gatherings, they were staggered in groups, but their enthusiasm for the new gym was unlimited. Volunteers who got to go first as a reward for all of their hard work and support.
Michelle Gabriel, one of the first on the walls, called the gym top quality. The 27-year-old San Bernadino native said, "It's an amazing home for the climbing community to finally be able to get together and thrive."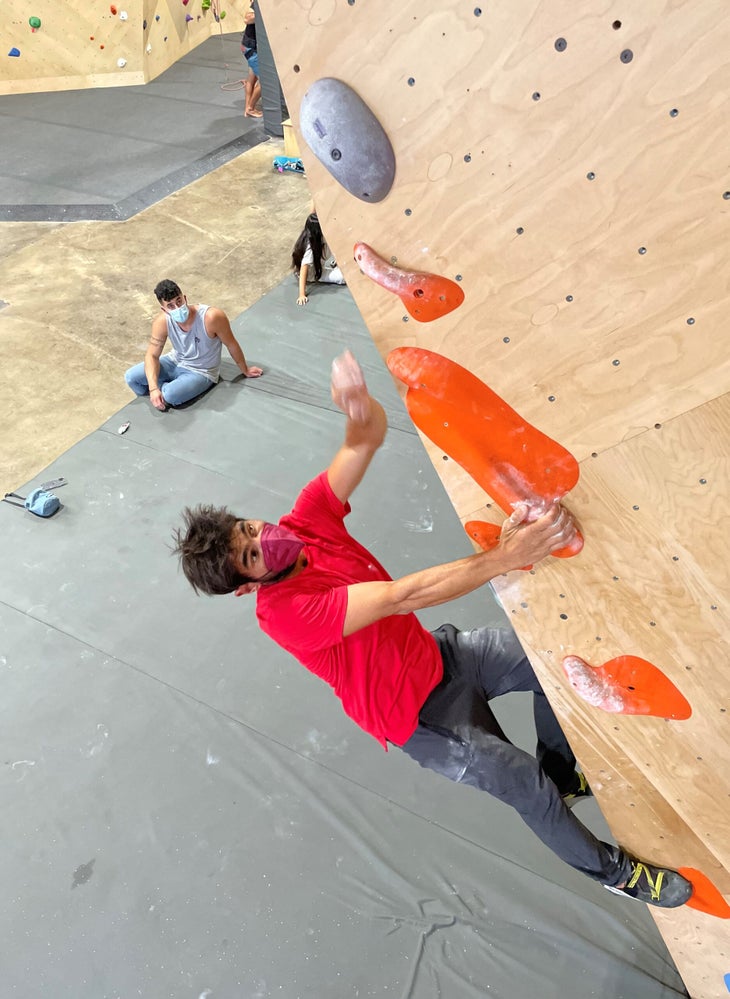 "Everyone at HiClimb is very much aware of our place in time and space here in Hawai'i," Bagnoli says. "We are mindful of the generations of families that once lived here, and everyone has taken great measures to honor the history, customs and traditions surrounding those families: from the original Native Hawai'ians to immigrant plantation workers to the modern Continental American transplant.
"Our Grand Entrance is a tribute to those that came before us and a commitment to be an organization that will one day be remembered with honor."
"I've never seen anything like it!" Tryan, the gym's founder, said of the ceremony. "I feel very fortunate to be a part of it."