Meet the Man Who's Out to Change Climbing Podcasts
Heading out the door? Read this article on the new Outside+ app available now on iOS devices for members! Download the app.
This article is free, but sign up with an Outside+ membership and you get unlimited access to thousands of stories and articles on climbing.com and rockandice.com, plus you'll enjoy a print subscription to Climbing and receive our annual coffee-table edition of Ascent. Published since 1967, Ascent is climbing's premier edition, with the finest writing, illustrations and photography the sport has to offer. Outside+ members also receive other valuable benefits including a subscription to Outside magazine, an ad-free online experience, a Gaia GPS Premium membership, and more. Please support us by joining today. 
Steven Dimmitt, the creator of the Nugget Climbing Podcast, burst onto the scene in February 2020 with an eye-opening long-format climbing podcast. He's since put out one episode a week, and managed to land some of the biggest names in the sport. So how does Dimmitt keep up the furious pace, and where does he hope to go next?
There's a lot of open road between Boulder, Colorado, and Ten Sleep, Wyoming. This much I learned last year during a solo road trip up north, stopping at the limestone canyon in northern Wyoming to climb with a friend before swinging east to Victoria Canyon, South Dakota, to meet up with two other climbing buddies. A key part of that trip was listening to The Nugget Climbing Podcast, an excellent long-form-interview podcast that's been coming out once a week, every week (!), since February 1, 2020. 
The Nugget quickly established itself as an amazing listen, with a deep reservoir of in-depth episodes from the greats in our sport, from Dave MacLeod to Peter Croft to Alex Johnson to Paige Claassen to Connor Herson and beyond. In it, the host Steven Dimmitt goes full climbing nerd, talking, for instance, to Chris and Heather Weidner for 20 minutes about the art and science of kneebarring, or to MacLeod about his brutal roof-bouldering projects in the Scottish highlands or how many eggs he eats a day, or to Steve McClure about foot-on campusing. Interspersed among the big names are plenty of climbers you might not have heard of—unknown crushers, lifers, coaches, photographers, competition climbers, and so on. The one commonality is an abiding passion for the sport and a desire to perform; this is a podcast for the diehards, for the climbing wonks, for the perpetually driven climber in search of her very edge.
The Nugget is a one-man show, created, produced, and promoted entirely by the itinerant Dimmitt, 32, from Wenatchee, Washington. Dimmitt has been climbing since 2007, when a friend took him out bouldering in Leavenworth. "I did a V0 and got my ass kicked on the V1 traverse," recalls Dimmitt. "I was totally hooked." From there, Dimmitt attended college (a double major in music and engineering) at the  Western Washington University in Bellingham, where he worked at the school's climbing wall, starting as a newbie who "could barely put a harness on the right way" and working his way up to being a setter. Like many new climbers in the gym era, Dimmitt was essentially self-taught—he had an immediate passion for the sport and an endless curiosity about it, but didn't know where or who to turn to for mentorship. Perhaps this is why The Nugget is so details focused—it's Dimmitt's own quest to get the answers he's always sought about improving at climbing.
After he graduated from college in 2012, Dimmitt hit the road to to climb, settling in Bend, Oregon, in February 2013 after taking a job at the hold and wall company Entre-Prises. A year and a half later, Dimmitt put his engineering degree to work, taking a position at the start-up airplane-manufacturing company Epic Aircraft, first in their material-testing lab and then as a quality engineer. 
"They put me into a role that didn't have a need yet, so I didn't have a lot to do," says Dimmitt. "I had a lot of time at my computer figuring out what the hell I wanted to do with my life—reading blogs, listening to podcasts, wondering, 'What is it I want to do here?'" Brainstorming new directions, Dimmitt opened an online store on Amazon selling camping mugs. He also toyed with the idea of going back to school to get a master's degree to then teach at a community college or becoming a trainer/strength coach, but neither felt quite right. In the meantime, he was updating a daily blog—the Daily Nugget, read, he jokes, by "like, 100 family and friends"—in which he'd post some little observation for the day, on life or climbing, gleaned from things he'd stumbled onto in books and blogs and podcasts, "passing it on and adding my own color as a way to internalize that idea." The lightbulb moment for The Nugget Climbing Podcast would not have happened, Dimmitt says, without the blog and the online shop.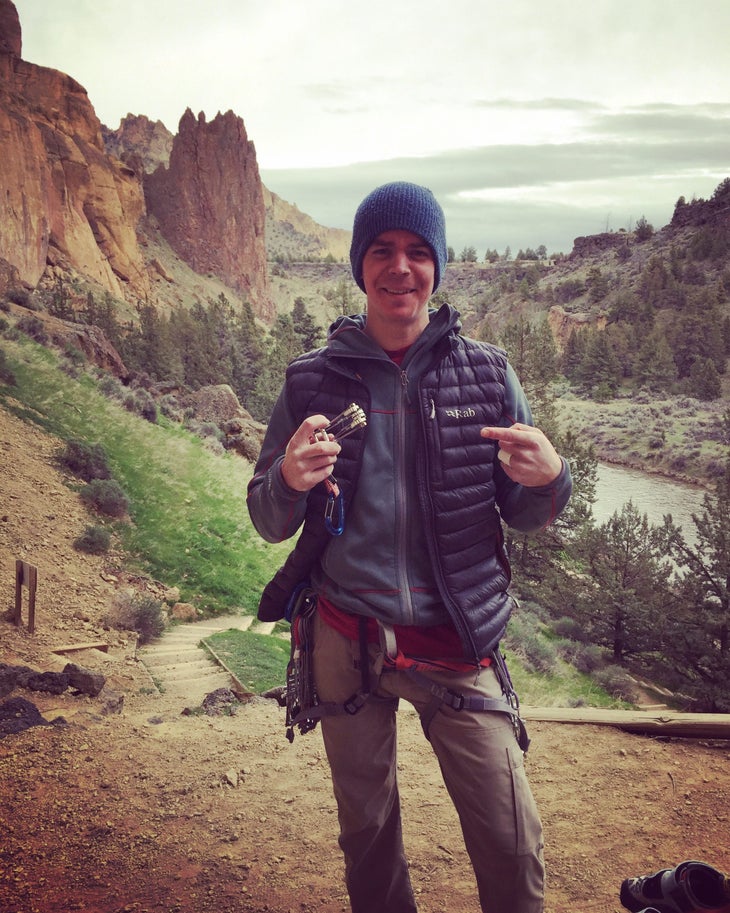 Dimmitt's first episode of the Nugget came out in February 1, 2020—an interview with the founder of the She Moves Mountains guiding service Lizzy VanPatten. The timing, in a strange way, was perfect: The pandemic was poised to change life in America for the foreseeable future, and soon climbers, trapped at home by lockdowns, with their local gyms and crags closed, would be desperate to maintain their connection to the sport and simply to other people. Now, 73 episodes in and counting, The Nugget has seen download numbers around 10,000 for its most popular episodes (the MacLeod two-parter, the Ron Kauk interview, Chris Kalous, Jonathan Siegrist), with the numbers ever-increasing for the back catalog as more people find the podcast.
When I caught up with Dimmitt, he was back home visiting family in Wenatchee, taking a break from life on the road, where he's been since February 2020, traveling the US circuit (Rifle, St. George, Hueco) in his white ProMaster van, recognizable for its mountain decals and roof deck, a perfect spot for morning coffee. Dimmitt initially launched The Nugget—and his road trip—on savings from his job at Epic Aircraft. But the podcast's momentum has made it possible to sustain the work via Patreon, and Dimmitt is now basically making his living this way, putting in a solid 30- or 40-hour workweek to release a new episode each Monday. While his initial goal was to do all of the interviews in person, the pandemic took that off the table, and Dimmitt says the balance is now probably two-thirds remote interviews and one-third in person. Given the frequency of each new episode, it's perhaps the only realistic way to sustain this level of output—at least, in the Nugget's current iteration as a one-man show.
*****
What was the genesis for The Nugget?
I just love listening to podcasts—[during my cubicle days,] I built up this library of mentorship, and tons of ideas. My biggest influence was the Tim Ferriss Show. I remember thinking that there's a podcast in climbing that doesn't exist yet that I'd absolutely love to listen to. I always wanted the hosts to go one layer deeper than I think they were doing. 
At the core, I was a super geeked-out climber who desperately wanted to be better. Going back to college, I had no mentorship—I'd scour the internet; I felt like there were all these secrets out there in the universe and I desperately wanted to find them. I always liked the really gritty, geeky details about what people were doing. [I soon realized] when you come into a conversation with intention, and have a real engaged conversation, what an amazing opportunity to dig into who this human being is. There's so much more to every person than what they've accomplished and how they got there. 
Smith Rock seems to figure prominently in your Podcasts—your own time there, talking to climbers who frequent the area, etc. What is your relationship to the park or what makes it special for you? 
I graduated from college in 2012, and leading up to that point in my life I'd had a fantasy of being a rock-and-roll star, being in a band and trraveling—being on the road as a musician. [Dimmitt has a degree in music composition, and played guitar for and was a frontman of the band Talk Ivory, which he founded with friends.] That dream quickly shifted into a daydream of doing the same thing as a climber, living in the car and traveling and climbing. After I settled in Bend, I became a Smith local. I fell in love with the place. Smith humbled me and gave me an opportunity to really examine myself as a climber.
The podcast must be a huge amount of work—how many hours a week do you put in, and how do you make it work while you're on the road, traveling and climbing?
I had recorded the first six episodes before I published anything—I recorded three or four just with friends of mine to see if I even liked doing it. Then I published the first three, three days in a row—Saturday, Sunday, Monday. I love doing one a week. I think I'm someone that thrives on structure and routine, and it keeps you accountable to put a new one out each week. [At a slower pace,] I'd just waste time scrutinizing things that wouldn't add a lot of value. Between the episodes, show notes, prepping for interviews, building the website, and social media, it's a full-time job. I also usually do pre-interviews, or listen to other interviews that they've done.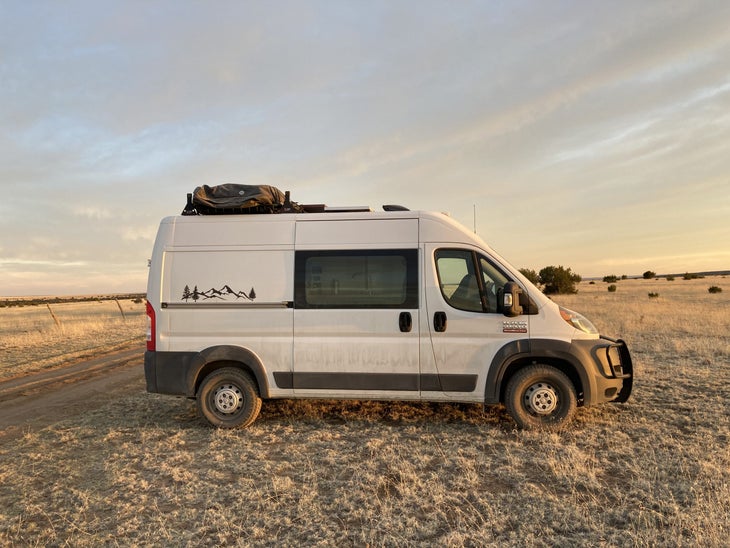 Given the timing of that first episode, right before the pandemic, do you think climbers being trapped at home and craving climbing content has helped its rise in popularity?
I think it was super-lucky timing, actually. I had saved up a bunch of money and had planned to live on the road for a year; I was financially set up while friends were laid off, couldn't climb outside, couldn't climb in the gym. I got a lot of messages from listeners—people were really grateful to feel connected to other humans, not just the sport. One of the best ones was from Alan Watts [the founding father of sport climbing at Smith Rock]. I interviewed him over the winter, put the episode out in February, and came back through Bend that May. Over beers at Redpoint Climbers Supply in Terrebonne, Alan told me, "Steven I've been hiking around Smith with my dogs to take photos for the new guidebook. I've been listening to your podcast, and it's helped me stay connected to people."
You seem to have this unique easy-going way of asking the right questions at the right time, then fading into the background to let your interviewees talk—and/or you're very good at putting them at ease so that they're more open and honest. What do you think it is about you that lets you build that easy rapport?
I've actually thought about this a lot—it's a strength of mine. It comes from really craving that in the reverse. I always wanted permission from people to be myself: I enjoyed interactions with people who were curious about who I was without any judgment. I was more sensitive to that than other people. For a long time, I felt like I had to apologize that I was obsessed with climbing. I felt apologetic about being the oddball like that, but every once in a while I"d meet someone who'd be like, "Whoever you are is OK." I could just be me. I felt fulfilled by that, and I really craved it. So I started making an effort to be that for other people, maybe in the hopes that it would be reciprocated. A key part of it is not having any judgment. If a person is quirky, it gives me permission to let those things shine in myself. 
Your episodes are also very in-depth and long-format (two-plus hours). Do you do any editing or is it "Here's the full conversation, as-is"?
I do a lot of editing, but it really varies. My ideal episode is one where I don't have to edit at all, but part of it is I'm willing to edit because I'm not confident that I'm the best interviewer out there. I can compensate for my lack of experience—if I ask a question that doesn't go anywhere, I can just chop it out, to make the edit seem like a seamless conversation. 
I've appreciated how open you've been about your own climbing life, goals, and setbacks too—it humanizes you as a host and shows that a lot of us dedicated climbers face the same struggles. How was it putting together the RED-S episode (Episode 59: My Eating Disorder), in which you talked about your disordered eating, its impact on your health, and recovery?
It was probably my most difficult episode that I've done—but not because I was concerned what people would think. I didn't put it out there until I was on the other side of it. Two years ago, I was in a dark place and in denial, not even talking to my closest friends about my food restricting and bingeing. I didn't want to open up about this until I felt good about myself again, felt good in my body again, was climbing hard again for me. Not until I started to see the light was I able to share that. 
One of the greatest gifts I can give personally is sharing that part of my story. I can be such a perfectionist—I just agonized over that whole thing for weeks. I had an outline, scrapped it, wrote it, rewrote it again. I just kept thinking of myself two or three years prior, and what I would have really needed to hear. Just that message of hope: If you give your body what it needs, it will thank you for that. Your fingers can get stronger than you ever imagined if you just chill out and give your body what it needs.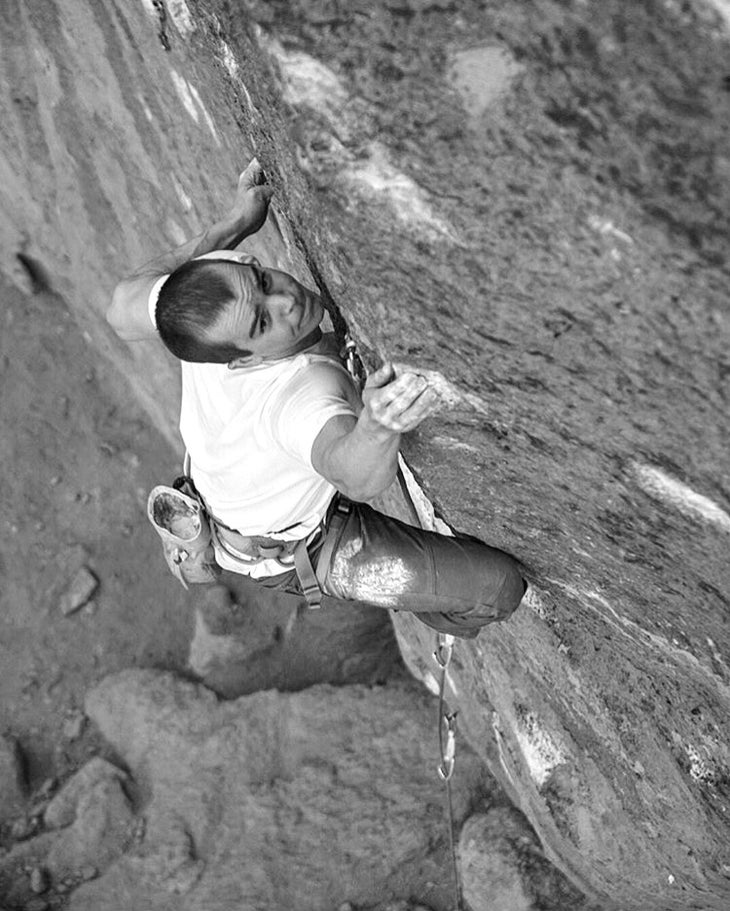 What does your life look like now?
I have reached a point already where support from Patreon is at least enough to sustain this lifestyle. But to start thinking bigger, I'm starting to think of hiring someone someday so I can focus on new ideas. I want to keep growing—just to keep opening up those opportunities. I want the podcast to continue to be the main thing, and I want to keep getting better at it. I'm still just that kid who started climbing in college, who had a lot of these people as posters on my wall next to my hangboard. I'm slowly building more confidence that people are resonating with The Nugget and that it's helping people, and I want to see where I can take that.