Five Darn Good Reasons Why You Shouldn't Go Climbing in Australia
It's too beautiful. It's not crowded enough. You're better off at your local gym.
Heading out the door? Read this article on the new Outside+ app available now on iOS devices for members! Download the app.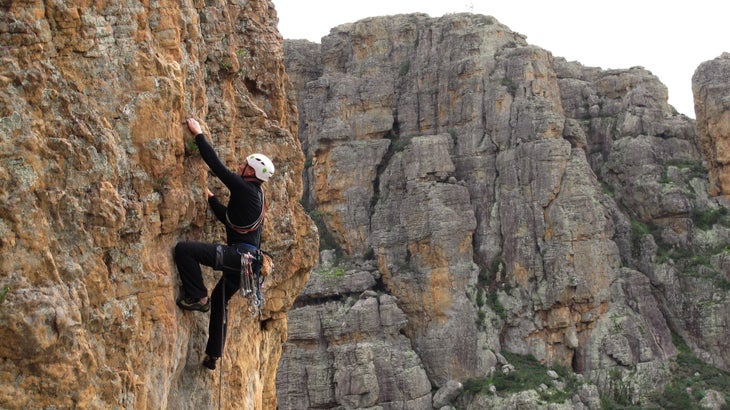 Australia is a large island on the other side of the world. Both a country and a continent, it's a strange, hot land where people drive on the wrong side of the road and eat salty, brown condiments from yellow jars.
Those trivial details more than likely compose all of your knowledge of our distant nation, give or take a few facts. Not many folks find their way Down Under from the northern hemisphere (which I suppose we should call Up Over?). Perhaps this has piqued your curiosity on the matter. What secrets might this ancient land hold, and more importantly, is there anything to climb in Australia?
Australia, as it turns out, is a bit of a dark horse with plenty of vertical terrain to be explored. But before you warm up your Google fingers and start compiling tick lists, let me first convince you of the absolute folly of such a foolhardy enterprise.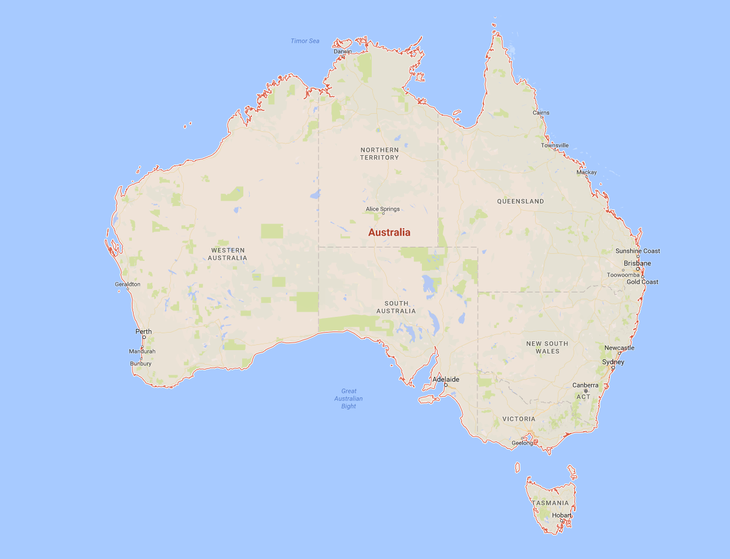 1. There is too much variety
Decision fatigue—why risk it? With the vast abundance of terrain on offer, you're going to have a hell of a time picking an area to climb, let alone a route. From the windswept sea cliffs of Tasmania to the volcanic monoliths of South East Queensland, the east coast has a huge variety of rock types, climbing styles, and access.
Old school epics for beardy adventurer types? Check. Mt Arapiles and the Glasshouse Mountains have you covered.
Steep cave routes for thuggish mutants with forearms the size of my thighs? Check. You can get your pump on in the Blue Mountains or up north at Mt. Coolum.
Remote mountain ridges with a mere handful of sends? You bet. Tasmania is chock full of 'em.
One of the best urban crags in the business, with hundreds of routes and approach times measured in seconds? That too. Smack bang in the heart of Brisbane stand the Kangaroo Point Cliffs, urban climbing par excellence.
So where do you even start? Not even the over-representation of sandstone will save you from making tough choices. As anyone who's climbed in both Red Rocks and Indian Creek will tell you, sandstone ain't sandstone. The Blue Mountains and Arapiles are very different beasts, and both hold several lifetimes of classic sandstone routes.
Decisions are tough. Best to file this one in the "too hard" basket.
2. The seasons are backward
If it's summer in the U.S., it's winter down here. If it's winter in the U.S., it's summer down here. It's very hard to explain… something to do with String Theory, I believe.
Anyway, if you're not a big fan of either season, you can avoid it entirely with a trip to the other hemisphere. That said, it's probably not worth the confusion. Also, there seems to be an inordinate amount of fine weather down here and the resulting sunshine may fade your clothes at an increased rate.
3. The wildlife is notoriously dangerous
Perhaps one of the better-known facts about Australia is that every native creature is vicious and deadly. The world's most venomous snake has its digs here. There are also plenty of sharks and crocodiles, killing machines so flawless they haven't changed in millions of years. There's even a pretty shell which shoots poison darts into you, causing muscular paralysis and respiratory failure. You read that right: even the fucking shells are trying to kill you.
But here's the kicker, you'll rarely, if ever, see these creatures. Sure, in remote areas the occasional snake might cross your path, but generally all that is required for survival is the modest application of common sense. To wit: Check your shoes for spiders, don't pick fights with kangaroos, and avoid poking colorful octopi with sticks, sharp or otherwise.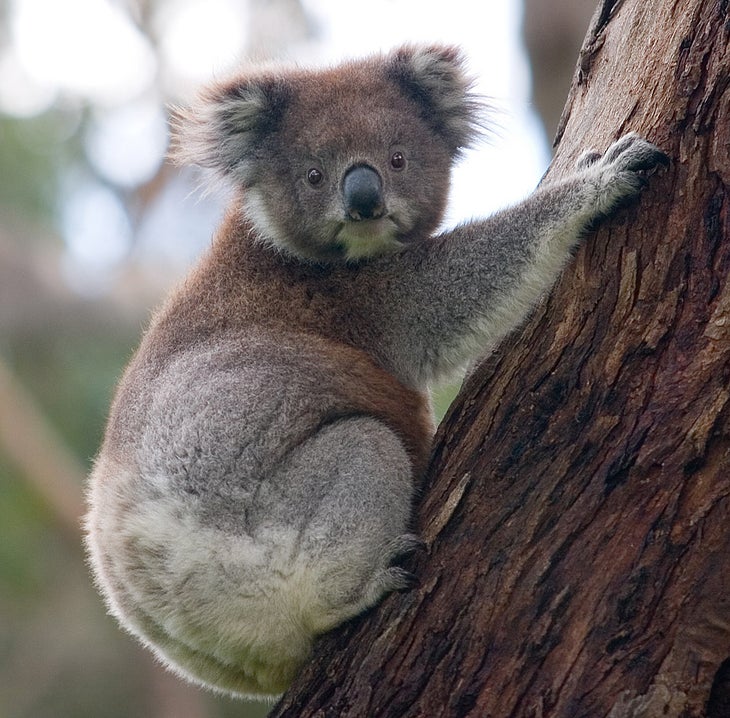 The perception of Australian wildlife is so dramatically skewed overseas that you will acquire instant hardman points the moment you step foot down under. You'll be seen by your friends and family as some sort of demi-god, a perception based entirely on your mere survival in such apparently hostile terrain.
The problem is that you'll know that it's not true. Can you live with that dark, horrible secret casting a shadow over your unwarranted reputation for bad-assery? Imagine your shame as you spend the next few decades exaggerating epic battle royales with shy wallabies and kangaroos, docile wombats, sleeping koalas, adorable possums, and a few colorful parrots that flew really close to your head that one time.
4. There is too much unclimbed rock
Everywhere you look, it seems like there are unclimbed lines and open projects. I'm not just talking about a few new routes squeezed into an existing crag; I'm talking entire walls, faces, sometimes even sprawling valleys with vast seas of unclimbed rock.
Some call it potential, I call it wasteful. Don't buy into this guff.
5. It's too quiet
The worst aspect of climbing in Australia is how peaceful it can be. With a population of merely 22 million in a country the size of the continental U.S., there are fewer climbers in Australia than there are any given day on the Kor-Ingalls Route.
With such vast amounts of climbable rock in several relatively compact areas, one can often find oneself alone at the crag. There's nothing like a lonesome vigil to make a climber long for the warm feelings that accompany overcrowding. You'll find yourself caught in starry-eyed reminiscence, thinking back to better days being urinated upon from two pitches above on El Cap, rappelling down over six individual parties on Birdland, and listening involuntarily to some douchebag's drum and bass compilation at Wall Street.
Sadly, the only thing that you'll have to assuage your sorrow will be route after route of available rock. And that, my friends, is a poor substitute.
And besides, it's a bloody long flight.
Get a $2 a month Climbing membership and you can access all of climbing.com, and receive a print subscription to Climbing, which includes our annual edition of Ascent, the leading climbing journal published since 1967.