8 Climbing Hacks For Cheating The Game
From a way to get cheap sunglasses, to improving the cordalette, our readers have you covered with these tips.
Heading out the door? Read this article on the new Outside+ app available now on iOS devices for members! Download the app.

1. If you're tired of breaking sunglasses, pick up a pack of safety glasses designed for outdoor use—they feature UV protection, are almost unbreakable, and cost $2–3 a pop. 3M makes a solid choice that I've used for years after getting fed up with fragile sports sunglasses snapping in my pockets and pack lids.
—Vadim Vkuklov
2. In the Alaska alpine, when weight is an issue, I use my freeze-dried meal bags as pee bottles in the tent—much to my partners' dismay.
—Clint Helander
3. Use a piece of 5mm or 6mm cordage to tie your chalk bag around your waist. Without taking any room on your harness, you will always have something with you for backing up a rappel, ascending, and boinking on overhanging sport routes. (Boinking is waaaaay easier with a prusik to pull on rather than just snapping up the rope.)
—Eric Deschamps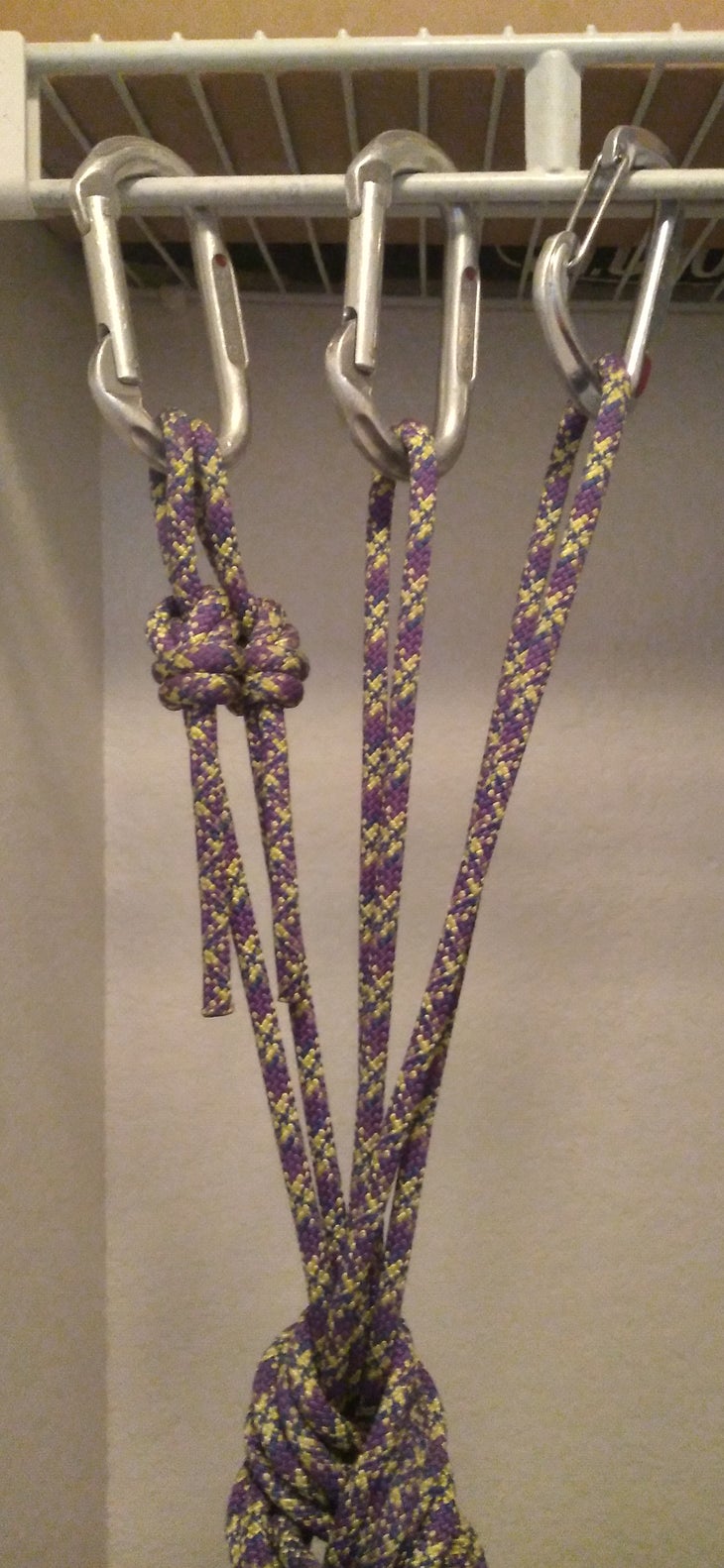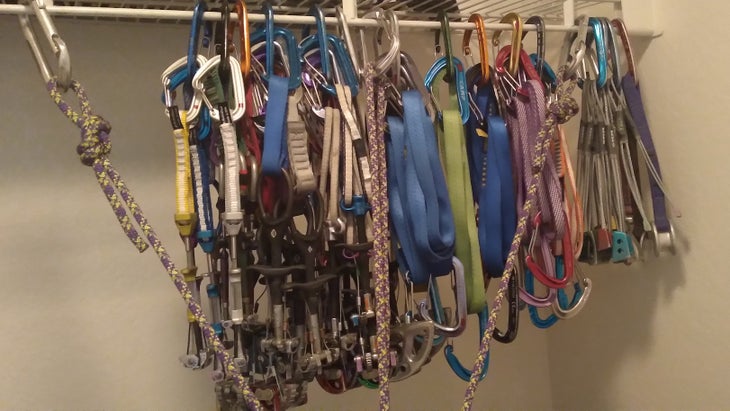 4. Rather than tie your cordelette in a loop with a double fisherman's knot or something like that, tie figure-eight knots with plenty of tail in the ends instead. This allows you to use the full length of the cord whenever it is needed for pieces that are spread apart without having to undo a knot that may be completely welded after a lot of use. It also allows you to halve the length of the cord by just clipping both ends into a single piece.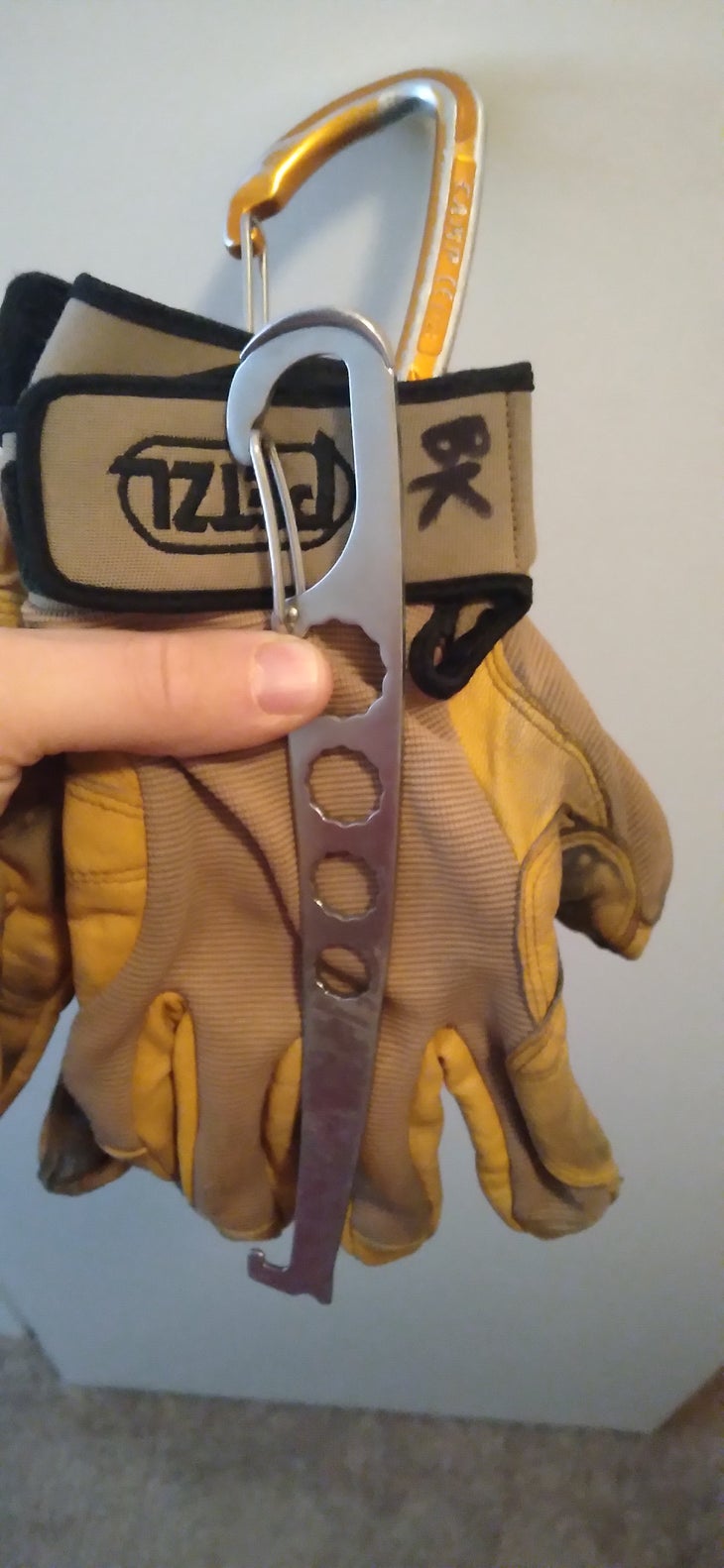 5.  Store your nut tool in a pair of belay gloves to prevent it from punching holes in your pack en route to the crag.
—Bryan Kozak
6. Ever had a bolt that was just a little too high to reach? Are you vertically challenged—i.e., shorter than the NBA player who bolted the route? Make a stiffie! Grab a Petzl 25cm dogbone—one of the thick, stiff ones like the Petzl Express. Then buy a Mad Rock Trigger Wire carabiner (it has a piece to hold the gate open). Put the trigger wire on the side of the dogbone with the rubber stopper/keeper so it doesn't really move much and, voila! Activate the Trigger Wire and reach high to clip that bolt ladder on Half Dome! Also after clipping and getting situated, consider flipping the draw around, as Petzl doesn't recommend using the rubber end of the dogbone on the bolt side of the draw.
—Dylan Carey
7. When you've fallen on a nut and welded it into the rock, you don't have to bash the nut tool with your bare hands. A locker, a belay device, or a sufficiently sturdy water bottle can act as a makeshift hammer or finger guard, or you can place it at the end of the nut tool to have a bigger surface to hit with your fist. More power, less hurt!
—Joe Sayn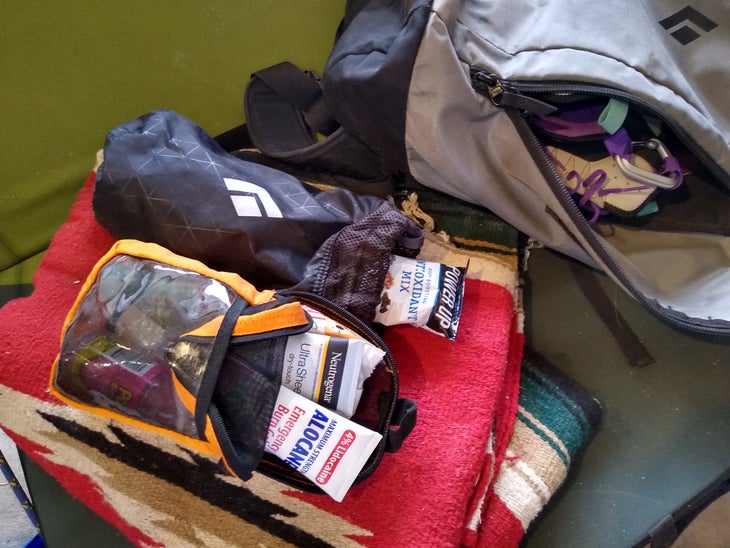 8. Climbing-pack maintenance and organization: Hold onto old harness packaging for better pack organization. Most companies overbuild their packaging for harnesses, which makes them the perfect "free" burly small bag for a medical kit for your pack. They also make phenomenal snack bags!
—Phil Hess
This article is free. Sign up with a Climbing membership, now just $2 a month for a limited time, and you get unlimited access to thousands of stories and articles by world-class authors on climbing.com plus a print subscription to Climbing and our annual coffee-table edition of Ascent.  Please join the Climbing team today.