Monday's Climbing Gear Hacks: Emergency Belay Device, A Poop Bag, Repurposed Fanny Pack
Our savvy readers submitted these four tips from the field that can help you out of a tight spot, or just make your day at the crag or on the wall more efficient and enjoyable.
Heading out the door? Read this article on the new Outside+ app available now on iOS devices for members! Download the app.

If you accidentally drop your belay/rappel device, a maillon (quicklink), the screwgate type steel carabiner on the tope end of permadraws, works in a pinch as an impromptu tube-style "device." The amount of friction you get will, of course, depend on your rope's diameter, and it may provide a faster or slower feed, but regardless it's still better than a hip belay.
—Sohan Pavluluri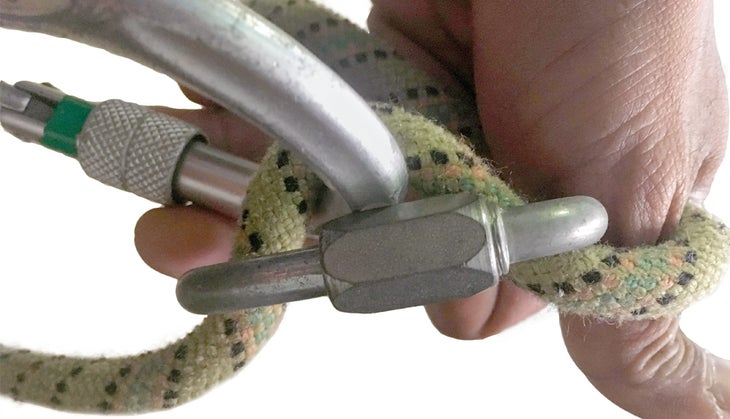 I can't tell you how many times my second has dropped the pack at the anchors on a multi-pitch route when taking it off to clip it in. Now, I girth-hitch a single-length runner around the top carry strap and keep a carabiner on it. When my second reaches the belay, he can clip the sling to the anchor then take the pack off, so we don't need to worry about losing it.
—Bob Westman
I keep a dog-poop bag and a hair tie in the zip pocket on my chalk bag. I use them to back up my belay device in an emergency. No, actually—the two are unrelated. The poop bag is in case I have to go while climbing or some less-prepared climber left a surprise on a ledge. And the hair tie is in case my climbing partner needs one.
—Jayson Nissen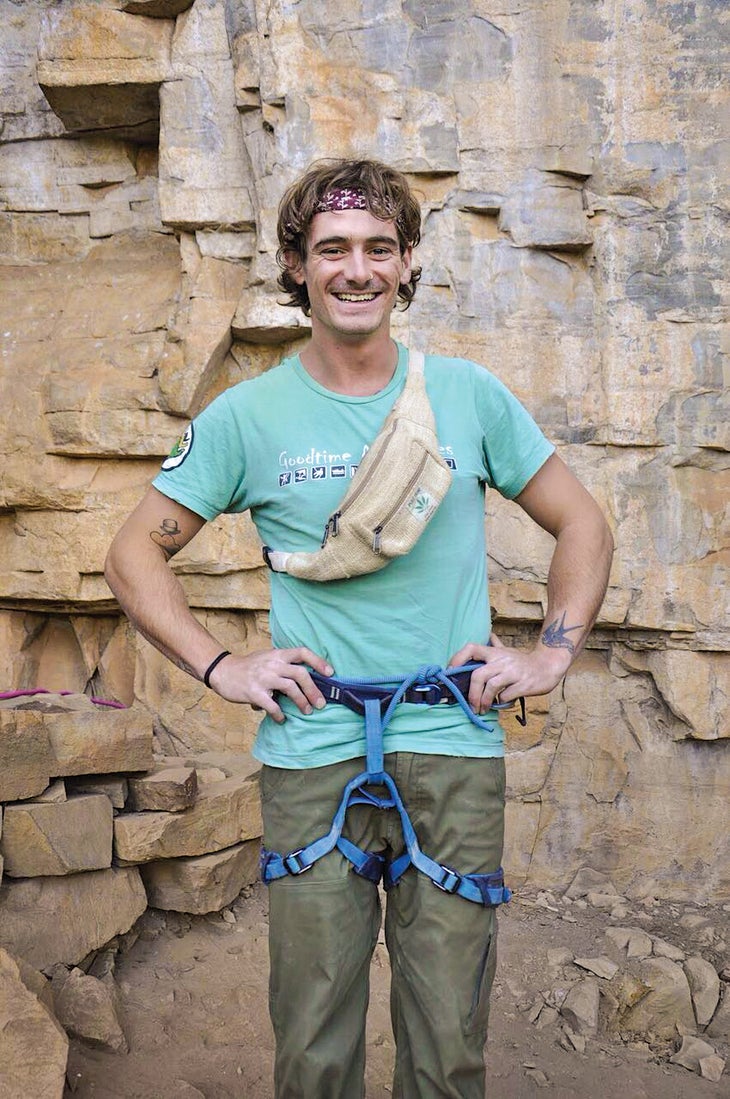 Fanny pack, butt bag, hip pouch: These little bags are my all-time climbing hack, especially for short multi-pitch climbs. Wear it over the shoulder, on the left or right, in front or in back, around your waist inside, outside—I don't care. Inside, you can carry essentials, from car keys to wallets, snacks, and summit treats. Jealousy oozes at the crags when you whip out your fanny pack, all organized and ready for your next adventure.
—Wesley Dylan Antonites 
Read more Gear Hacks