How To Climb Injury Free For The Rest Of Your Life
Climb and stay injury free by following the doctor's advice.
Heading out the door? Read this article on the new Outside+ app available now on iOS devices for members! Download the app.
Climbing is famously hard on your body. Climb long enough and you're bound to pull a finger tendon, tear a shoulder, develop chronically sore elbows. The list of maladies that can beset you are nearly endless. But you can shorten that list, even eliminate it, by following a doctor's simple instructions for not just strengthening vulnerable muscles and tendons, but how to actually climb to prevent injury. What follows is a five-part series for keeping your neck, shoulders, fingers, elbows and lower back healthy and happy.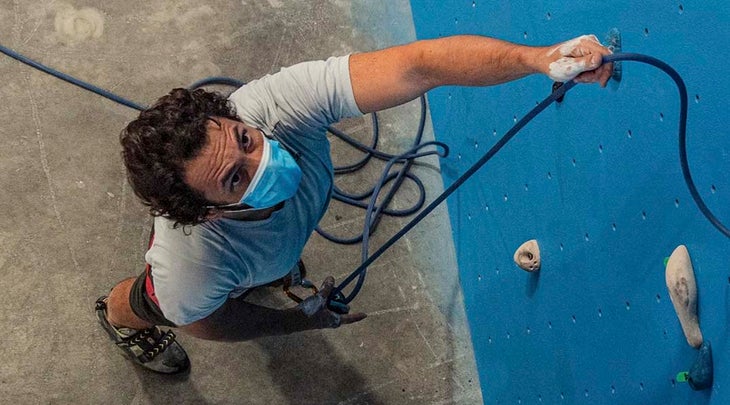 Although "belayer's neck" is not an official orthopedic diagnosis, it is an official pain in the ass—er, neck—for most climbers. We focus so much on avoiding injury while climbing that we ignore the possibility of chronic injury from belaying. It's particularly bad because the long hours spent with your head thrown back or twisted awkwardly can wreak havoc on vital body parts like your spine and neck. Everyone has been there—back of your head touching the top of your back, eyes straining to see your partner, and getting antsy, hoping he would just hurry up and finish the route so you don't have to endure one more moment of that painful craning position. As climbers, we use the term belayer's neck to refer to any pain in our neck or upper back, but there are many different actual diagnoses. Read on to understand the causes and find a solution.
READ MORE TO PREVENT NECK PAIN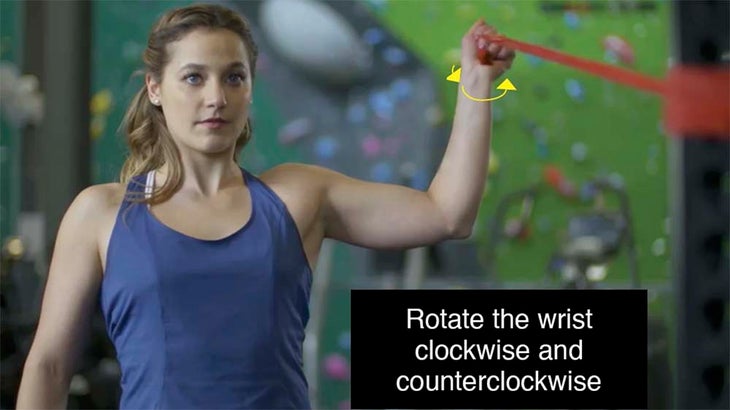 There's no better feeling than having your forearms be completely pumped after a send. But there's nothing worse than realizing that you pushed too hard—and now your pump has turned into pain. More specifically, it's a pain that's localized along the inside of your elbow where your forearm muscles attach to the bone. The pain can be from a single climbing session during which you climbed too hard, or it can be cumulative from overtraining. You may have discomfort with flexing your wrist forward or stretching your wrist backward. This inside elbow pain is also referred to as golfer's elbow or, more technically, medial epicondylosis.
READ MORE TO PREVENT ELBOW PAIN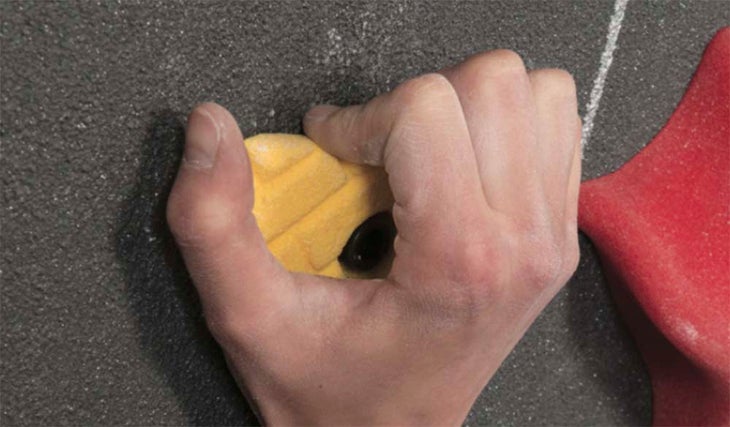 ADVICE FOR NOT BLOWING A FINGER PULLEY
You're right at the tail end of two days straight of projecting your latest crimpfest boulder problem. Tired and ready to throw in the towel, you nonetheless decide to give it one last shot. You aggressively move through the opening sequence, gripping each hold tightly like your life depends on it. You reach the crux, already shaking from fatigue. You throw for the next crimp and hear a loud POP! as you catch it. You manage to hold on and send the bloc. However, as you downclimb off the back of the boulder, you realize that you've just suffered some sort of acute damage. Chances are, it's one of the most common injuries climbers face: a pulley sprain in your finger.
READ MORE TO PREVENT FINGER INJURIES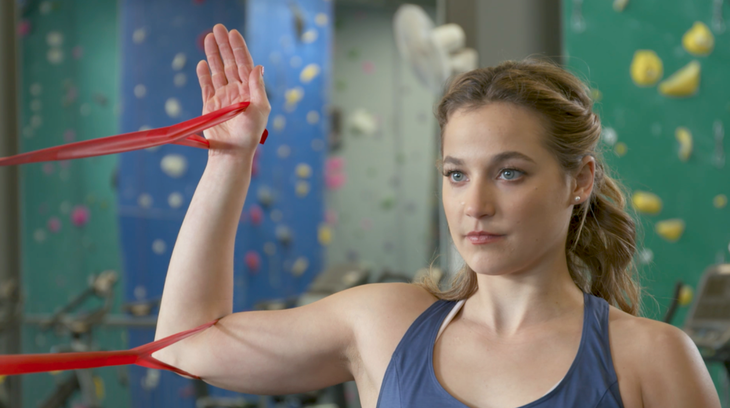 PAIN WHEN YOU ROTATE YOUR ARM? TRY THIS EXERCISE
Why does it hurt to rotate your arm inward? In order to understand the answer, you first need to understand the anatomy of the shoulder. There is a narrow passageway in your shoulder between the scapula (shoulder blade) and the humerus (upper arm bone) called the subacromial space. One of the tendons of the rotator cuff (supraspinatus) slides under this space in the scapula and attaches to the top of the humerus. Shoulder impingement occurs when the subacromial space is reduced, causing the two bones to pinch down on the tendon. This can lead to weakness, decreased range of motion, and pain with overhead activity.
READ MORE TO PREVENT SHOULDER PAIN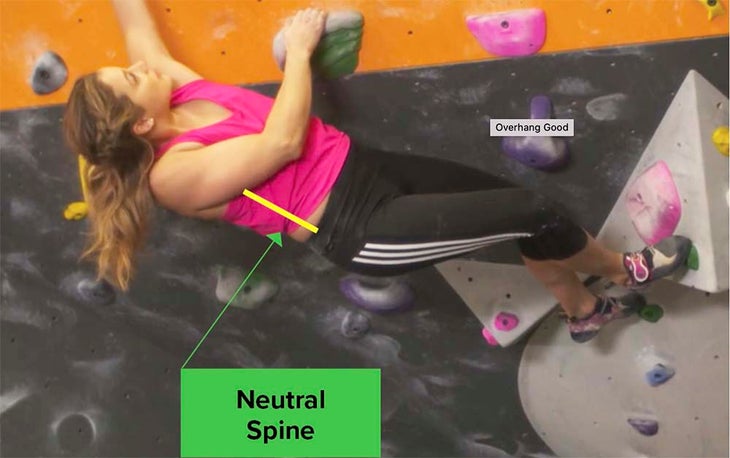 LOWER BACK PAIN? TRY THESE EXERCISES.
Low-back pain is more common than you might think among climbers. It starts as a nuisance— maybe only a pain you feel while driving to the crag or after a hard day's climbing. Then it builds and starts to ache throughout the day, and eventually can limit your climbing. You have stretched, foam-rolled, and performed more crunches than you can believe, but it doesn't seem to go away. What's going on? Why do you hurt?
READ MORE TO PREVENT LOWER BACK PAIN
YOUR INDEX FOR PAIN-FREE CLIMBING