6 Climbing Hacks That Cost Nothing
From better boinking to a cleaner way to fill your chalk bag, savor these tips from climbers like you.
Heading out the door? Read this article on the new Outside+ app available now on iOS devices for members! Download the app.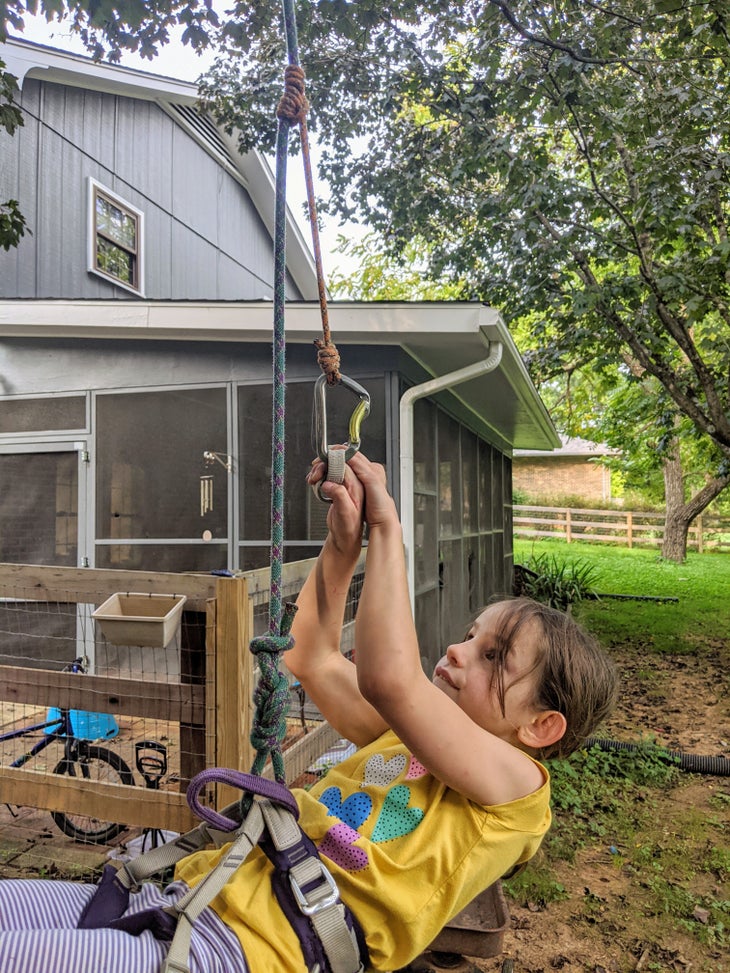 1. After a long fall on a steep climb, you may need to boink up the rope to get back on route. But boinking is incredibly strenuous and slow going. However, you can make this tiresome task significantly easier by using a prusik knot cinched high on your rope and a quickdraw (or two) with both biners clipped to the tail of the prusik cord to create a handle (or handles). Pull up and let go as you normally would when boinking, but now with much greater efficiency. You'll be back to your high point in no time and still have enough energy to give it another go (well, I can't actually guarantee that last part!).
—Jonathan Carter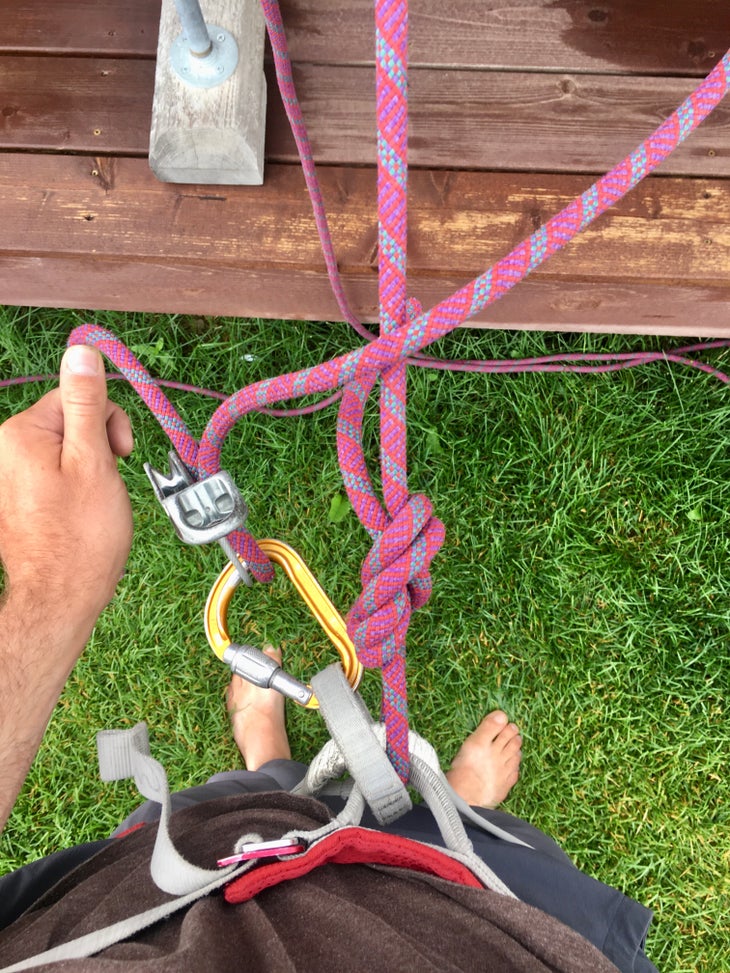 Step 1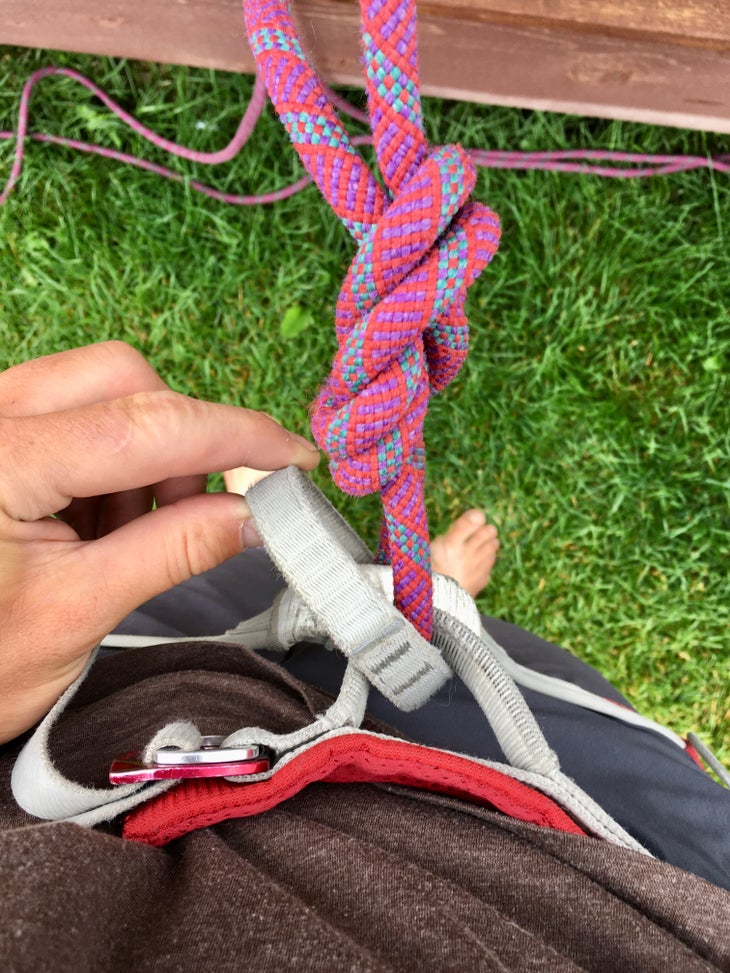 Step 2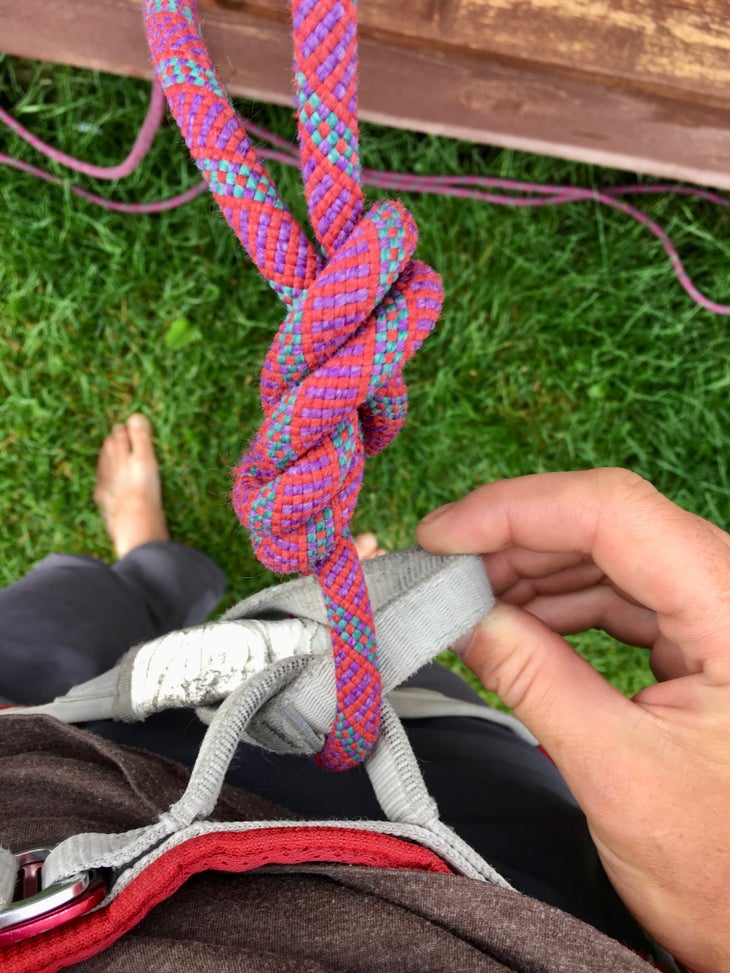 Step 3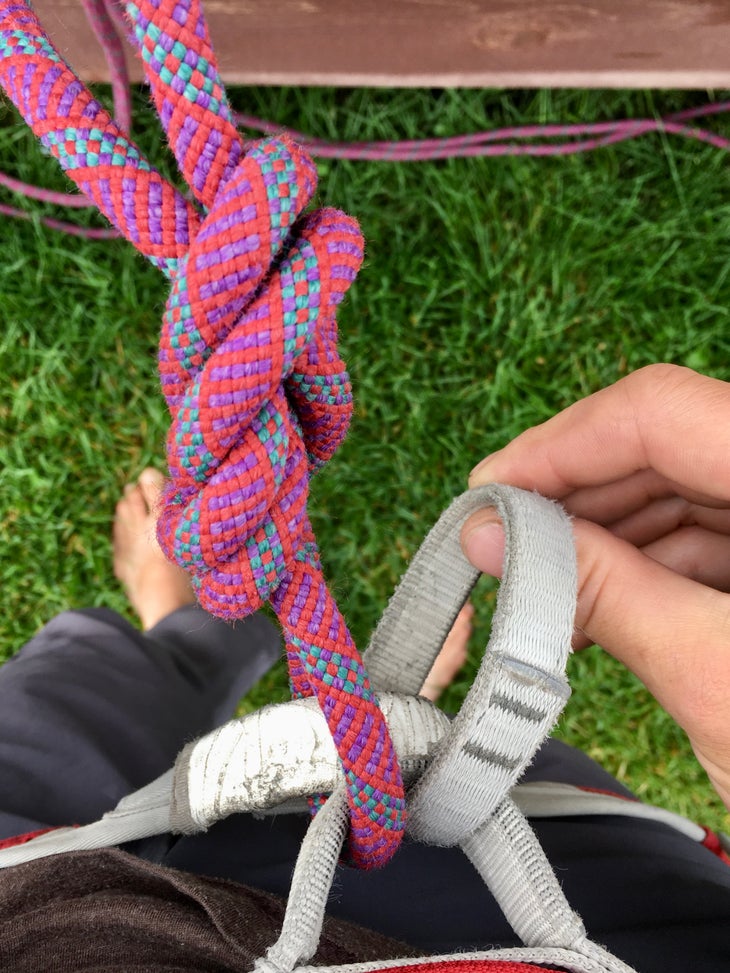 Step 4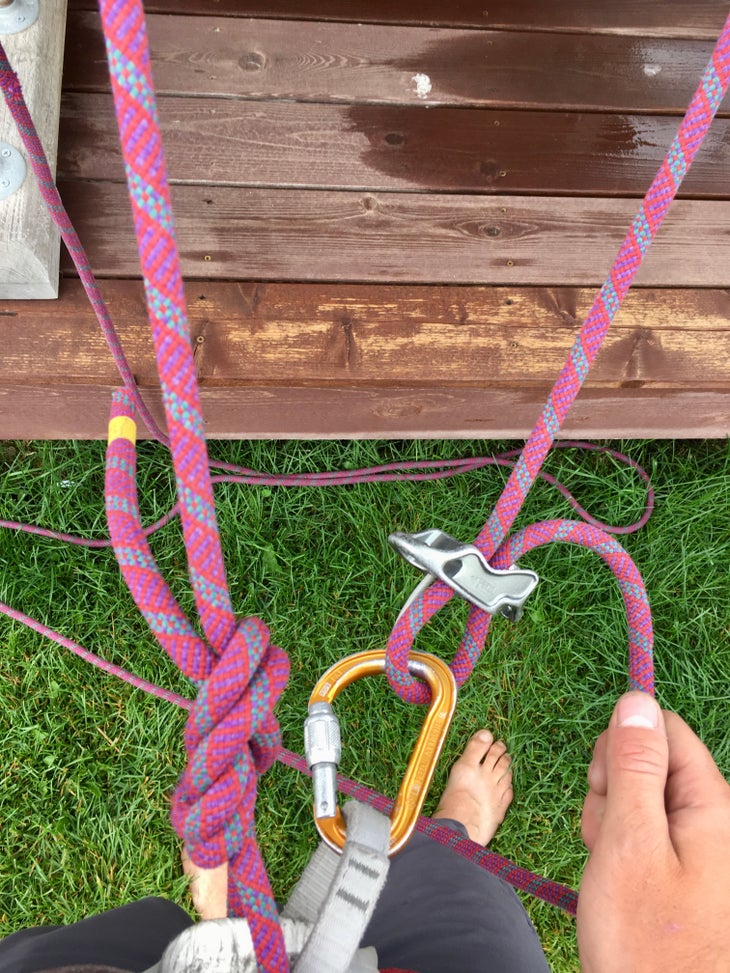 Step 5
2. When you're on a multi-pitch climb, the next pitch often leaves to the left or right of the belayer. This potentially positions the belay loop on the opposite side of the tie-in from where the leader is headed, causing the lead line to cross/run over the belayer's tie-in. Before putting your partner on belay, sneak the belay loop through the tie-in to position it on the same side as your leader, making for a clean, no-cross system.
—Gavin Porter
3. Tired of being woken up by the sound of a flapping portaledge straps? Throw a simple twist in the strap to prevent it from taking to the wind and ruining your night.
—Matt Brisbin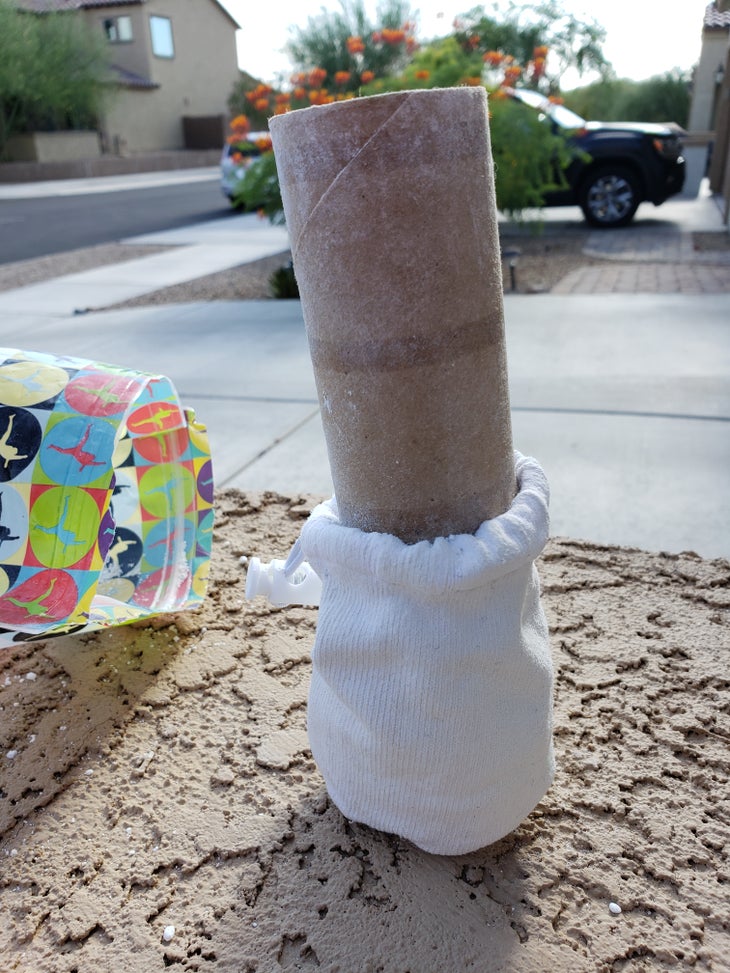 4. Assuming supply and demand have returned to a pre-pandemic equilibrium in your local area, save the cardboard from an empty toilet-paper roll. Then place it inside your chalk sock for a no-fuss, no-muss refill.
—Kipp Averett
5. On multi-pitch routes with long pitches or lots of other climbers, my partner and I bring a set of short-distance radios. It allows for much easier communication once the leader reaches the top of the pitch, or if something has gone wrong and it's difficult to shout that far. I'm always surprised I don't see more people doing this!
—Devon Horner Bourassa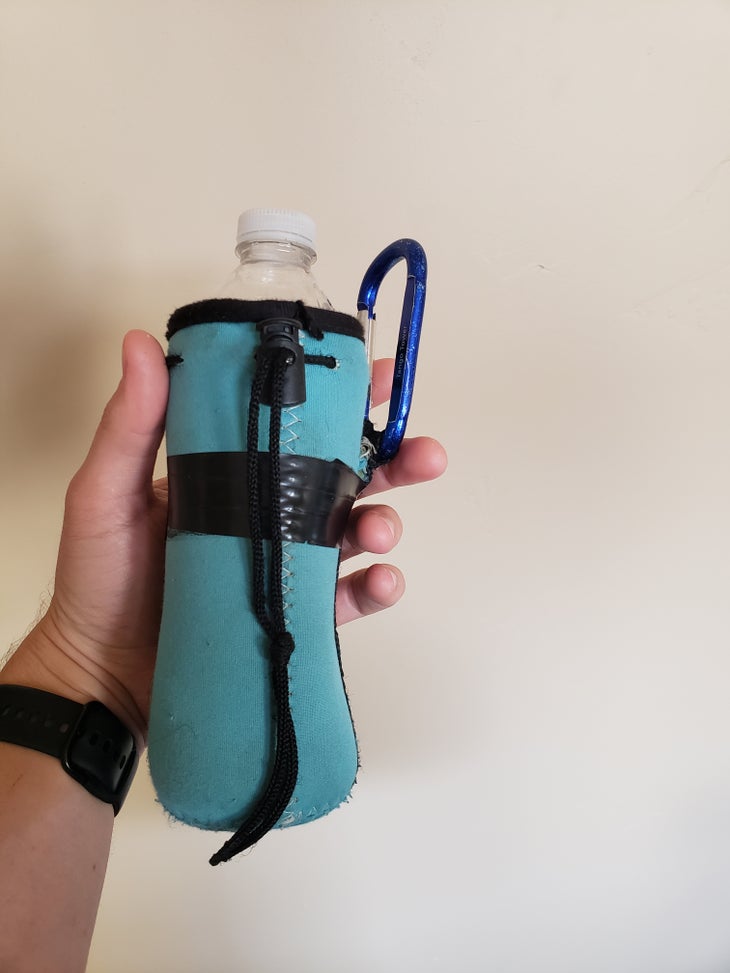 6. My "climber hack" is to buy cheap water-bottle holders from the dollar store to clip to my harness when climbing (you can rig a clip-off carabiner with duct tape). It's way less bulky than clipping the Nalgene to the back of your harness, and no need for an extra pack with the bladder in it.
—Ian Harris
This article is free. Sign up with a Climbing membership, now just $2 a month for a limited time, and you get unlimited access to thousands of stories and articles by world-class authors on climbing.com plus a print subscription to Climbing and our annual coffee-table edition of Ascent.  Please join the Climbing team today.