Interview: Coach Justen Sjong on Weight Training
Coach Justen Sjong weighs in on the potential benefits of pumping iron.
Heading out the door? Read this article on the new Outside+ app available now on iOS devices for members! Download the app.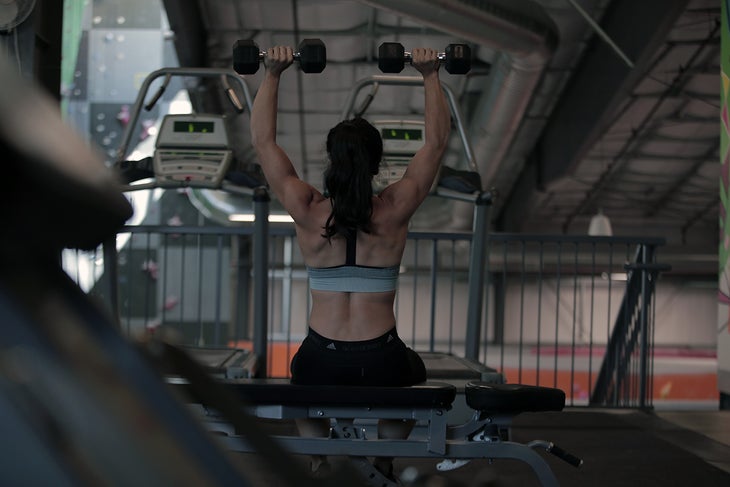 Pumping iron is a much-debated topic among climbers: Do the strength gains outweigh having the weight and bulk of added muscle? Some climbers reject weights in favor of staying lean, in order to have the least amount of weight possible hanging from their fingertips. However, according to pro climber and coach Justen Sjong, it might be more beneficial to strike a middle ground—using a modest amount of weight training to complement your overall climbing fitness.
We talked to Sjong, the coach and author of Climbing's Climb a Grade Harder: 5.12 and Beyond online course, to learn more.
What are the benefits of weight training?
If you're a new climber, climbing is going to be more beneficial as a training tool. But as you become a more experienced climber, your body naturally becomes kind of imbalanced. [By] providing some sort of isolated muscle movement into your workout, you're going to reduce the likelihood of getting injured.
The other thought is, with weight training you can systematically adjust the workload. So, the lighter you go, the more you're working on range of motion and form. As you go higher, you're working toward more toward power or strength.
What's one way weight training can prevent injury?
With weights, you can still train and actually give your fingers a break. It's very popular now to hangboard, and what I'm seeing is a lot of climbers develop really strong fingers, and yet their shoulder strength doesn't keep up with their finger strength. Their fingers can take an incredible amount of load, but they're finding that their shoulder stability is not there. The most effective way to strengthen your shoulders would be weight training.
Which areas should climbers focus on?
Your arms, your shoulders, your wrists. Most climbers could benefit by doing lightweight range of motion for various parts of their body. I like to work on arms during the power cycle, to increase their ability to pull.
You also want to strengthen your legs—a lot of climbers have issues because of an imbalance in their lower body. I don't use weight training for the core, but you could.
What are some key exercises?
Triceps extension, shoulder press, lateral and frontal raises.
Overall, what's the goal of weight training?
We climb a certain way, so our muscle groups function in a very specific way. If we can get different muscle groups working together as a unit it can have a very positive effect on our climbing.
Are you a 5.11/5.12 climber looking to break into the upper grades? Take Justen Sjong's Climb a Grade Harder: 5.12 and Beyond online course and you'll see tangible gains in your climbing in only 9 weeks.