Cragsters: Meet the Hog Hauler
Heading out the door? Read this article on the new Outside+ app available now on iOS devices for members! Download the app.
Presenting Cragsters, a series of illustrations and descriptions by Adam Nawrot of climber-types. Cut 'em out, collect 'em, laugh, cry, or rage—just remember, don't judge, because we've all been one type of Cragster or another.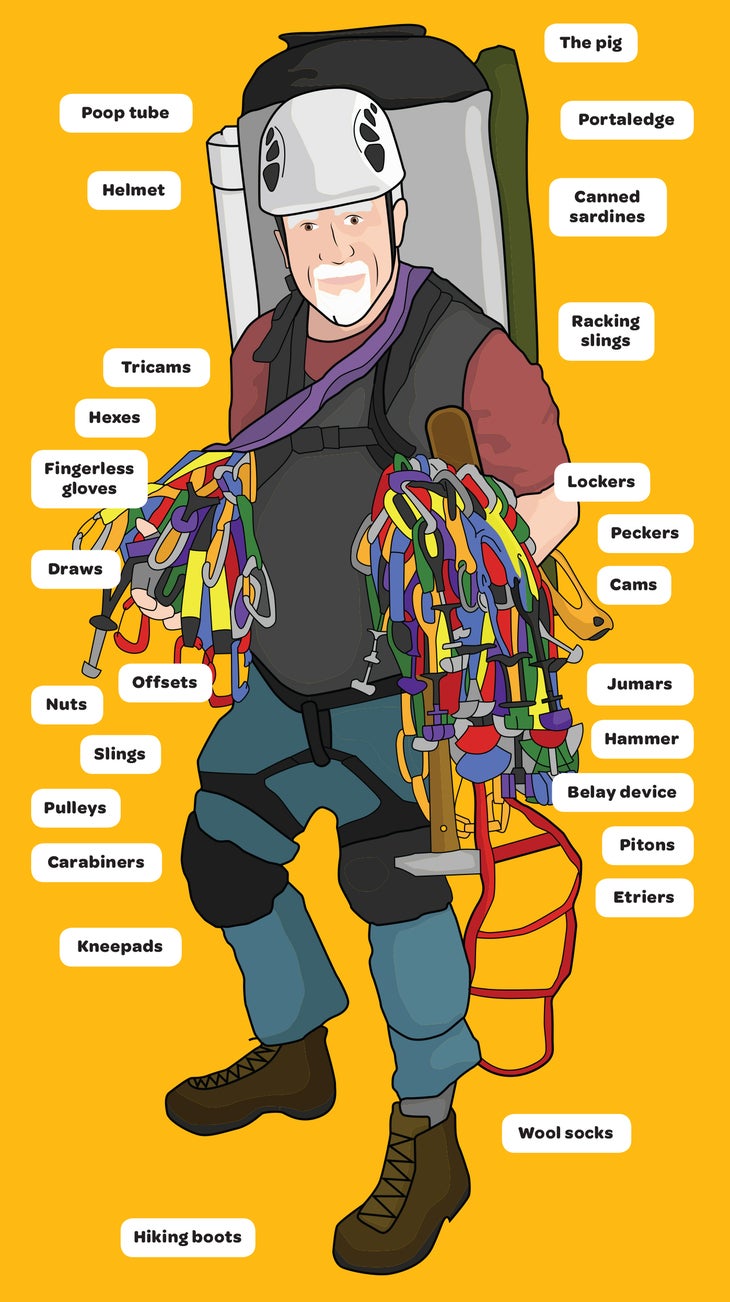 Armed with an iron skirt of doodle-dads, billabongs, husker-dos, and husker-don'ts, the Hog Hauler finds solace in geeking out with his metal doohickeys to ascend inches at a time on big walls, proof that given enough tools and patience, you can climb anything. This masochist loves all rock types, from Yosemite's fine-grained granite to the Fisher Towers' caked-mud sandcastles. By painstakingly body-weighting individual placements, he can carry bags of his own poop up some of the most exposed cliffs on Earth. It's worth noting that the last thing to move so slowly across these spectacular rock faces was the glaciers that created them.
Dreams of:
A 2,000-liter haulbag
A poop tube that doubles as a pillow
Thicker kneepads
Top-stepping
An 18:1 hauling setup
Stomping Grounds:
Zion National Park, Utah
Colorado Plateau
Baffin Island
Yosemite Valley, California
Your local cliff, practicing big-wall logistics on a free-climbing trade route on a busy weekend
Lingo:
Pig
Poop tube
Portaledge
Jugging
Hooks
Bolt ladder
Pin scar
Bongs
Pulley system
King Cobra
Bounce test
"Free climbing is neither"
More Cragsters